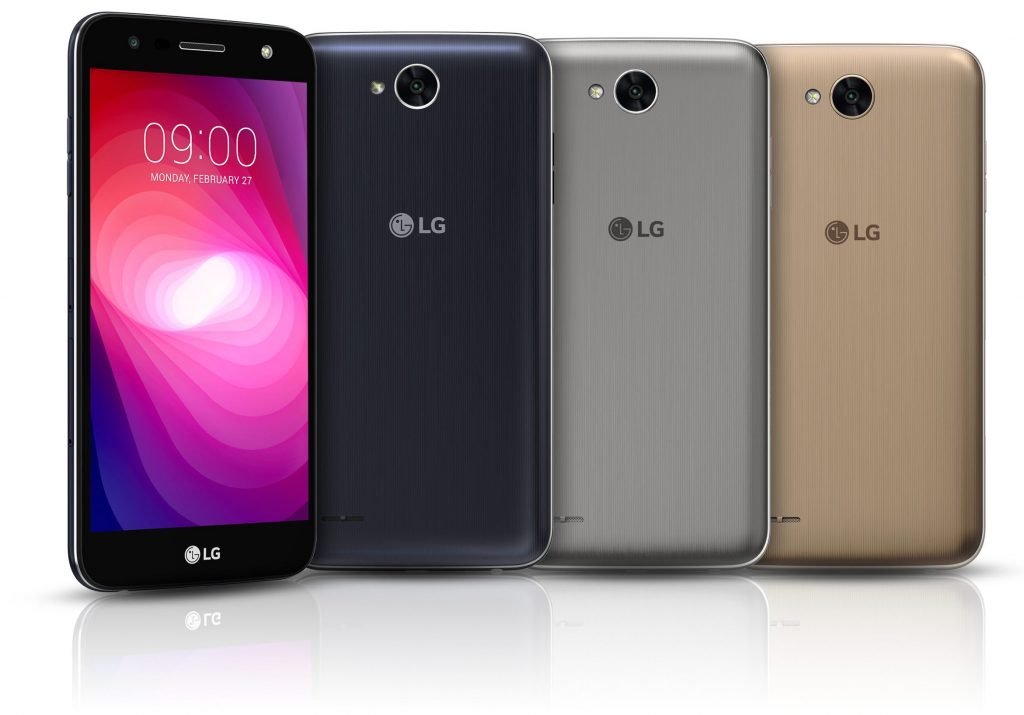 Here in Barcelona everyone is looking forward to the big LG G6 event tomorrow. That handset is expected to bring a new screen size, possibly a front-facing dual lens camera and water / dust resistance too.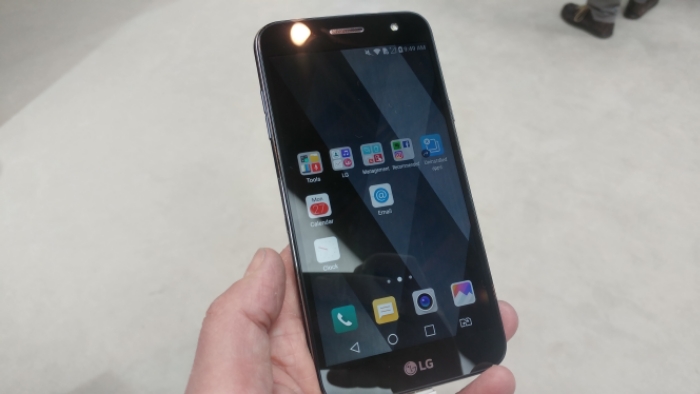 Until the full announcement of that, LG have also given us an extra handset to look at – the X power 2. The key feature here is the large battery, which should keep you gaming and tweeting for much longer than normal smartphones. It's a 4,500mAh unit and LG tell us that the smartphone can operate for an entire weekend without needing a recharge.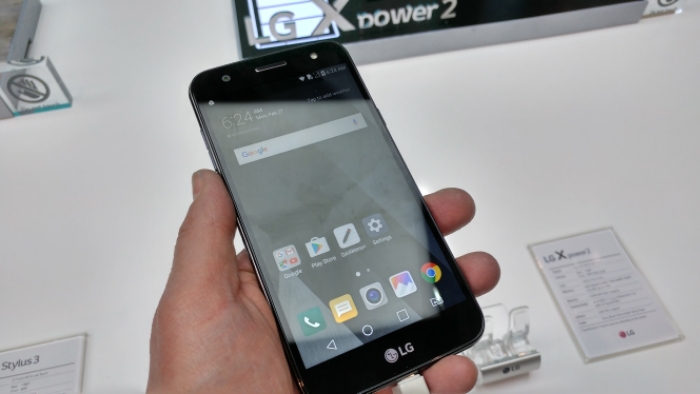 Of course, you will need to charge it at some point, and LG have added high-speed charging technology so that you can get from flat to a 50% charge in one hour. A full charge takes just over two hours.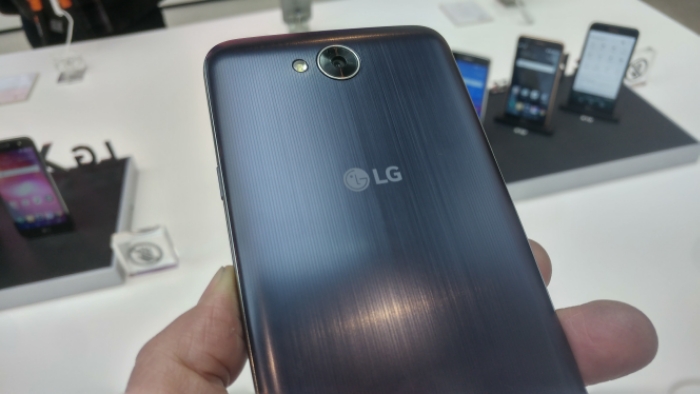 The handset has a 5.5″ 720×1280 pixel screen and is powered by an octa-core 1.5GHz Mediatek MT6750 CPU. They've added a "Comfort View" to reduce the amount of blue light emitted by the display. This should make reading e-books more comfortable. When you're outside, LG is said to have improved the outdoor visibility too.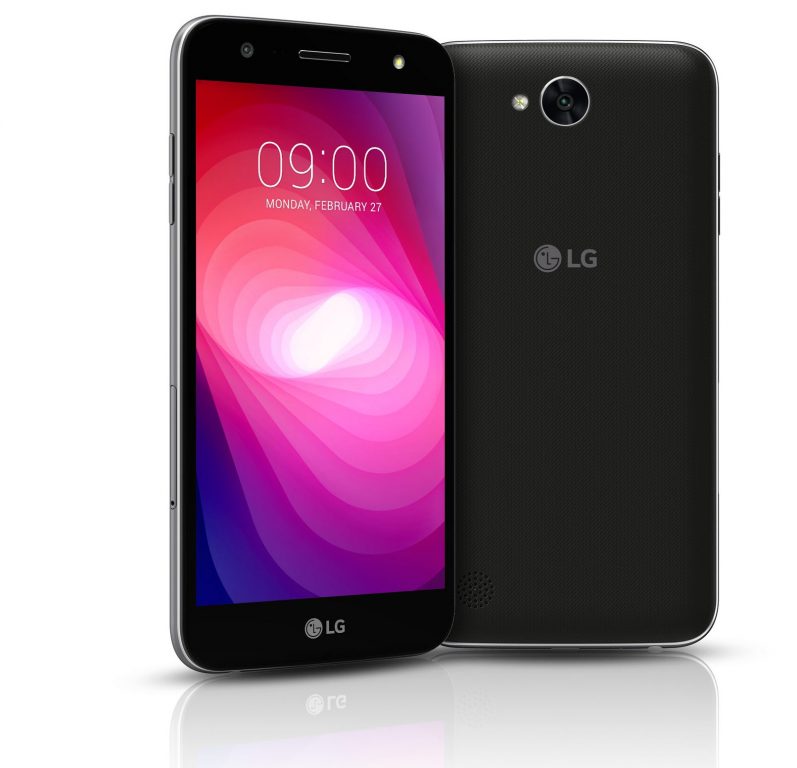 To cameras are present – a 5 megapixel wide-angle lens up front with a "soft light LED flash" and a 13 megapixel rear shooter with "Zero Shutter Lag". Clever camera software adds something called "Auto Shot" which will fire off the front selfie camera when a face is detected, plus it'll snap a shot if you make the appropriate hand signals.
As for availability, LG tell us that it'll be arriving in March to Latin America first, followed by the USA, Asia, Europe and other regions. Pricing has yet to be announced.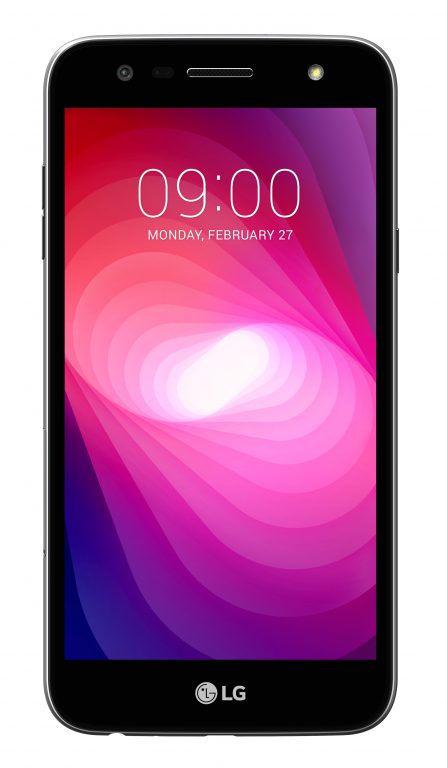 It runs Android 7.0 Nougat and other specs include the 2GB (or 1.5GB, depending on the model) memory, 16GB on-board storage, microSD card slot, WiFi, Bluetooth 4.2 and 4G connectivity. It'll be available in Black Titan, Shiny Titan, Shiny Gold and Shiny Blue.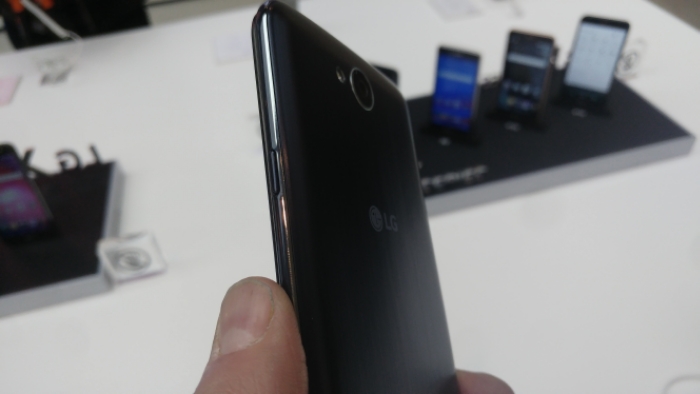 Get more details on the press release below.