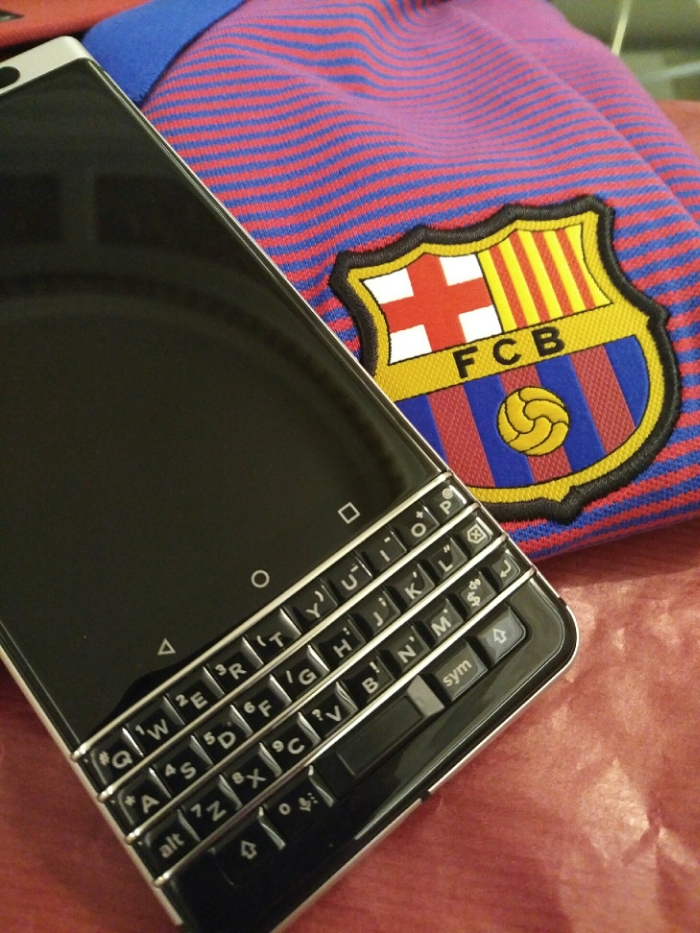 A slightly premature embargo-busting post by the guys at GSMArena (now removed) has resulted in the BlackBerry KEYone spilling all over the internet earlier than expected. The handset, which has already appeared in the flesh thanks to teaser shots from TCL Exec Steve Cistulli, was also known as the DTEK70 and the Mercury.
The newly launched smartphone, as you'll see in this huge spillage of official imagery, brings back that familiar hardware keyboard, but with the addition of Android. It also means that, if you're good enough, you can type messages without having to stare down at the screen all the time.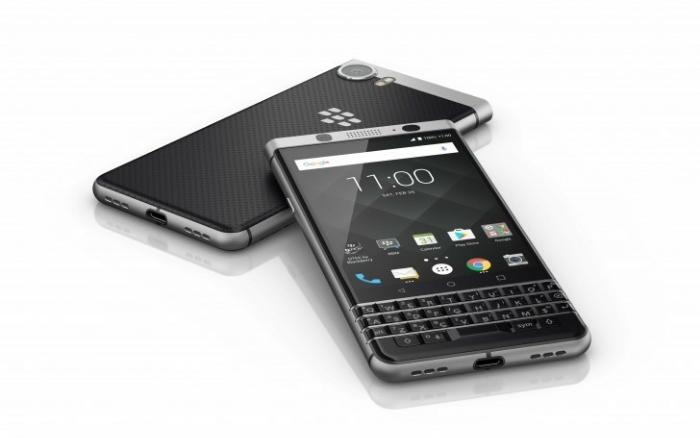 The screen is a pretty square 4.5″ unit with a 3:2 aspect ratio, which means that we have a slightly strange 1620×1080 pixel resolution. It's powered by a Qualcomm Snapdragon 625 CPU with an Adreno 605 GPU. Other specs include 3GB of RAM and 32GB of internal storage.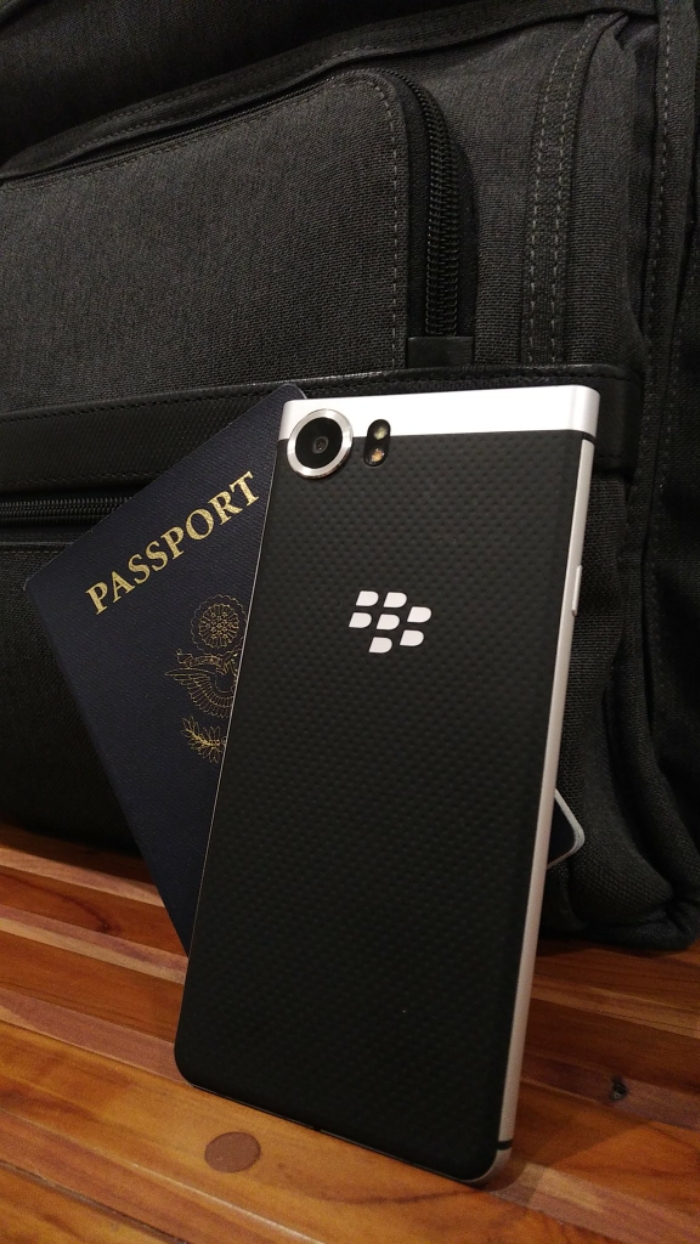 The 3505 mAh quick charge battery means that you can juice this up from flat to 50% in about 36 minutes.
A 12 megapixel rear camera with a IMX378 sensor is included at the back, but we don't know a great deal about that front shooter just yet.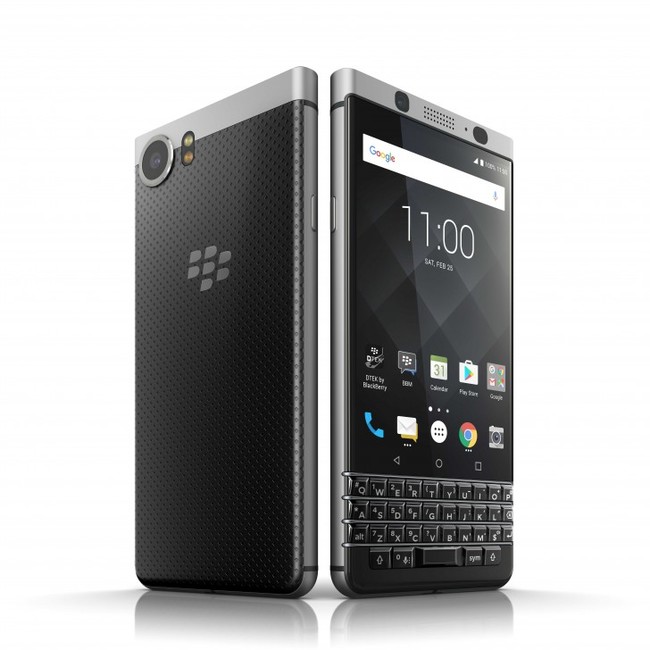 Despite the physical keyboard you'll also get touch gestures and something called "flick typing". The keyboard comes with a fingerprint sensor too.
The KEYone will run Android 7.1 Nougat OS and it'll have the Blackberry Hub embedded into the interface. To secure the phone further, the DTEK security app is also included.
We'll have more details on this when BlackBerry start their press conference here in Barcelona. Head to BlackBerryMobile.com for all the details.