For quite a number of years now we've been lucky enough to head out to Barcelona. We go armed with ultra-portable gadgets and good running shoes. The event, held in the city since 2006, is basically where all the big mobile companies such as LG, Huawei, Sony and Samsung show off their latest kit. It's also where we see networks, apps, services, gadgets, accessories, innovations and pretty much anything associated with a mobile phone.
I've been lucky enough to attend for many years now and I've seen brands, manufacturers and trends rise and fall. Last year we saw a push towards modular smartphones, VR and lots of wearable tech. This year, who knows?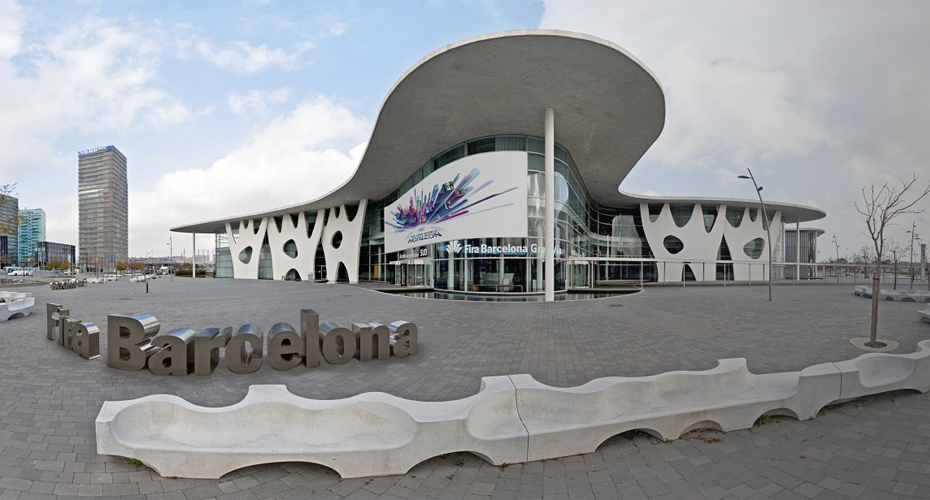 The event is held in a cluster of huge halls and, when you've seen the size of them, it's a lot like running from one airport terminal to another. They house the biggest companies plus those smaller ones tucked away, way back in Hall 8. This is where you tend to find hidden gems, such as like this flexible screen from last year.
We're lucky enough to be heading out earlier this year – on the Saturday – and I've got quite a surprise for you later on in the week. I say "surprise" but, if you've been round these parts for long enough, you'll know that we prefer to go "ultra portable" and work on the move. Our HQ is going to follow that same ethos. 🙂
So do join us from Saturday and all next week. Matteo and I will be hitting you with story after story, so tune in on Twitter and via our YouTube channel for all the very latest video and written content, delivered fresh and in our own unique style. We'll also hopefully have a live on-site podcast for you to enjoy.