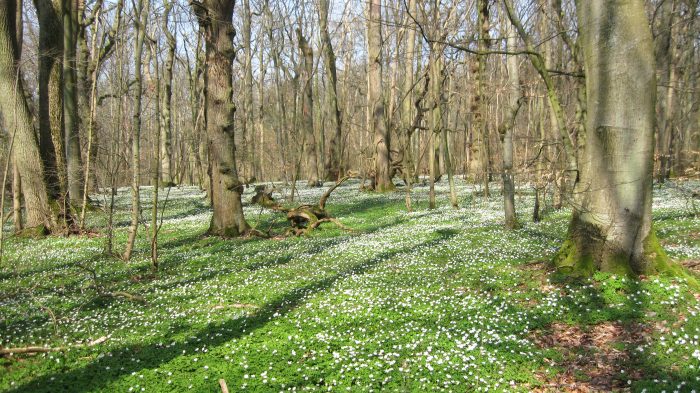 Spring is coming and as such it is time for us to get out into the wild and explore our beautiful countryside. Now that is fine if it is just you and some friends or family. However, if you have small children, then you may find it somewhat trickier to get them to embrace the idea of going out into the wilderness. There's just not much motivation for them to go outside – it's still a bit nippy and well, that annoying water stuff still keeps falling out of the sky.
Now you local Forestry Commission is working very hard to get your young family into the woods to explore and feel nature. That being said it can be difficult for them to be drawn away from the gadgets that we as parents have now become so dependent on. Even with the best intentions, we do also use these gadgets to help us with "childcare" duties when we need to be getting on with something else. This is not a slant on us as parents, it's just that sometimes it is the easiest option. I know for me the easiest way to get some peace in the car is to throw my tablet up onto the headrest of the passenger seat and put on "Paw Patrol" 🙂

So what can we do to help us with this conundrum? Well, the clever people over at Nexus Studios have teamed up with Magic Light Pictures and the Forestry Commission to help us. One of the stalwarts of my son's library has been a big brown creature with purple thorns on his back and a wart on his nose.
I am of course talking about … The Gruffalo.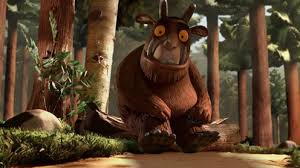 My son loves going for walks in the woods and following all the signs of possible Gruffalo tracks. Now, whilst that will keep him entertained for a while, he does tend to lose interest quite quickly. As he's my son he is also very adept when it comes to using technology (I have no idea how that happened by the way). So the possibility of him being able to take pictures of possible Gruffalo sightings does keep him intrigued.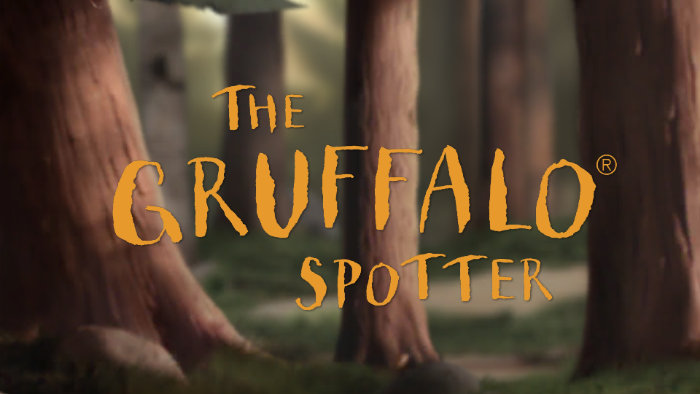 This is where Nexus Studios come in. What they have done is developed trails and routes throughout the woods with Augmented Reality for extra fun. When a phone or tablet with the appropriate app is pointed in the right place, AR magic begins. Your phone will superimpose a character from the Gruffalo TV episodes onto a live picture. This can then be snapped as a picture for later. The app will then allow you to continue on your walk until you find the next marker.
This has been put into place all over England and it is spread over 26 different forests.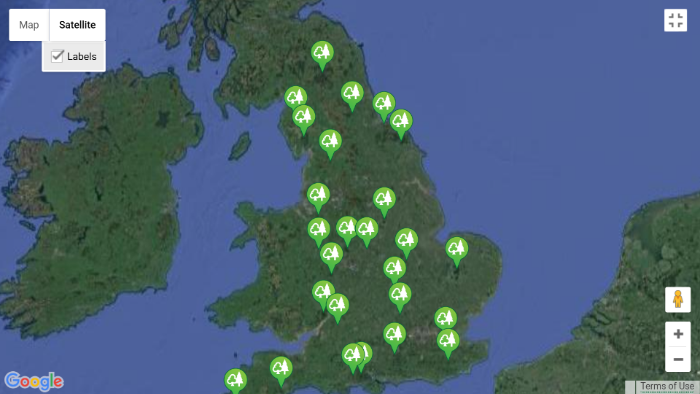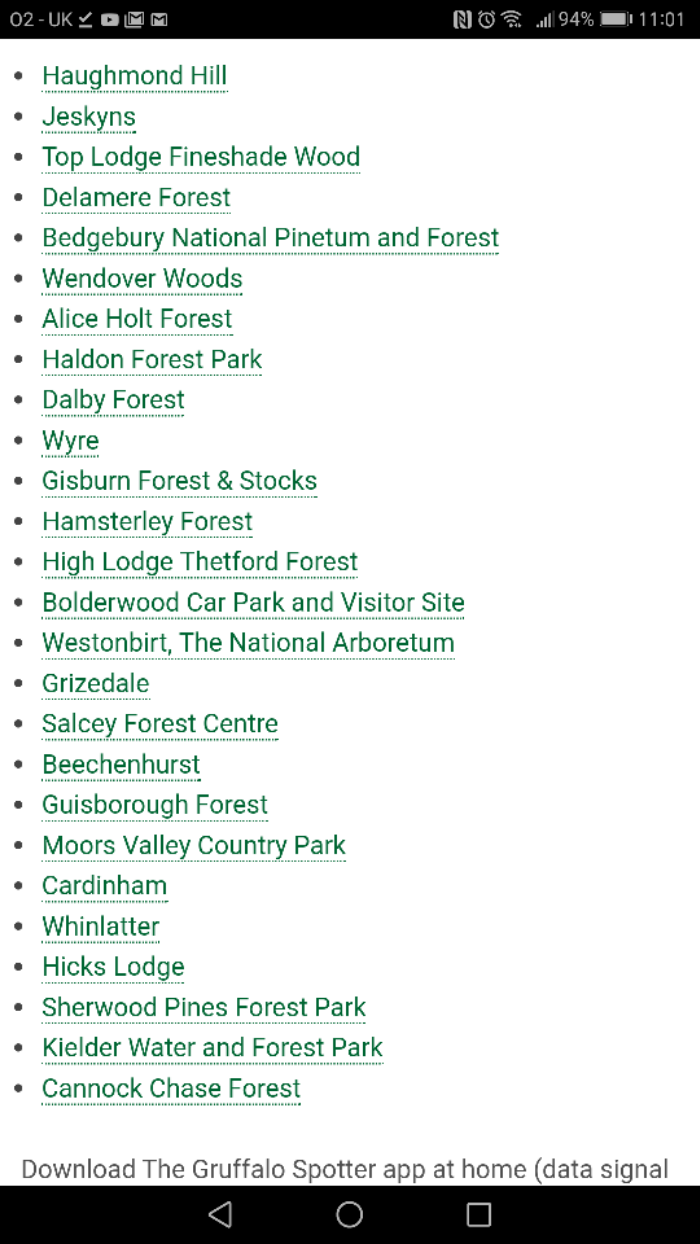 There are 5 different AR markers to find, with each representing a different part of the story. The App is available on iOS, Amazon and Android devices for free. Once you have that awesome Gruffalo inspired shot it can be shared via the app with other #GruffaloSpotters.
If you prefer something a little more tangible for your little one then you are also able to purchase a Gruffalo Spotters Kit which will include all the things that your young explorer could need for some critter hunting.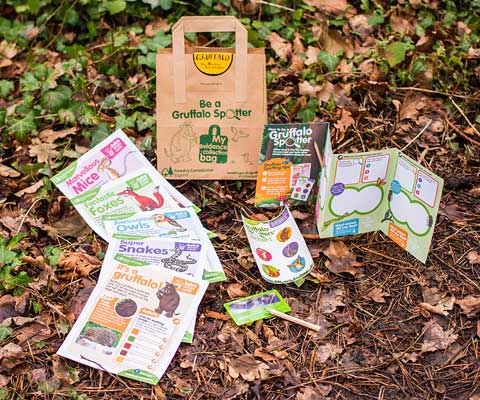 The app is available now and the trails will be open up until the end of September. If you want to find out where your nearest trial is then please head to the Forestry Commission website.
I will be heading out to catch me a Gruffalo very soon once I have finished my mammoth move from Scotland to England.
Happy Gruffalo hunting!