If LG don't use this song as part of their G6 launch I will be properly upset. The phone will be introduced Mobile World Congress 2017 in Barcelona, Spain on February 26th. It's not long to wait, but you can at least have a look at their new UX 6.0 in the following preview video…
LG have today released more information on the upcoming handset, which will have a 5.7″ QHD+ FullVision display. That's 2,880 x 1,440 pixels, and it'll have an 18:9 screen aspect ratio to let you run multiple windows on one screen more easily. LG state that this display will also let you create a homescreen collage of your photos, plus you can multi-task by creating a memo on one side of the screen while surfing the web on the other.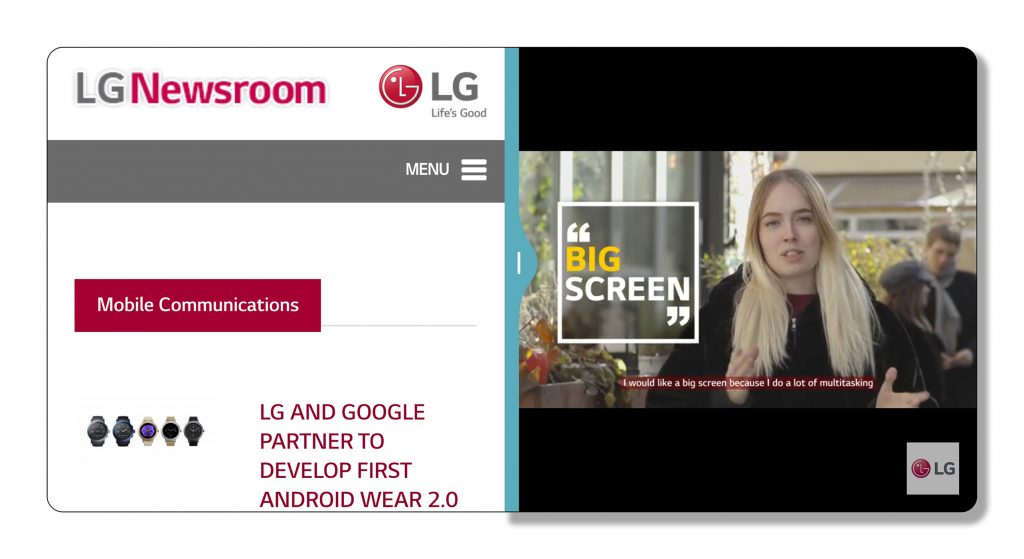 The user interface makes the most of the display with an improved camera UX to "maximize the extra real estate provided by the 18:9 format display". Basically that means that you can shoot images and review them on the other side of the screen. The expanded top and bottom of the screen delivers greater productivity, plus there's an improved GUI which lets you put two perfectly square working areas side-by-side.
It's all about multitasking, but although we've seen this split-screen idea on phones previously, it's the first time that we've seen the screen size specifically adapted to deliver a dual-square screen.
We'll hopefully be at the launch of the G6 and, with any luck, we'll be hearing LG play that Far East Movement track 🙂