UK network Three has launched a new scheme called 'Reconnected' which aims to get smartphones into the hands of everyone, especially those out there who do not have one and want to improve their daily lives.
The scheme targets disadvantaged people, with free donated phones provided to the homeless or those who've just left the military or suffering from domestic abuse.
Three will also give anyone receiving one of these devices a full 3 months connectivity so they can use to sign up for job alerts, get back online and into the world again.
Mary, from Hertfordshire, received a phone from the Reconnected scheme and tells us…
Before I got my Reconnected smartphone, I was terrified of technology. I wanted a job, so I knew I needed to get online. My employment advisor helped me to develop my confidence and by the end of the three-month programme, I was emailing prospective employers and talking to my employment advisor via email. I set myself up with a Three SIM package at the end of the three months and it's opened so many doors for me.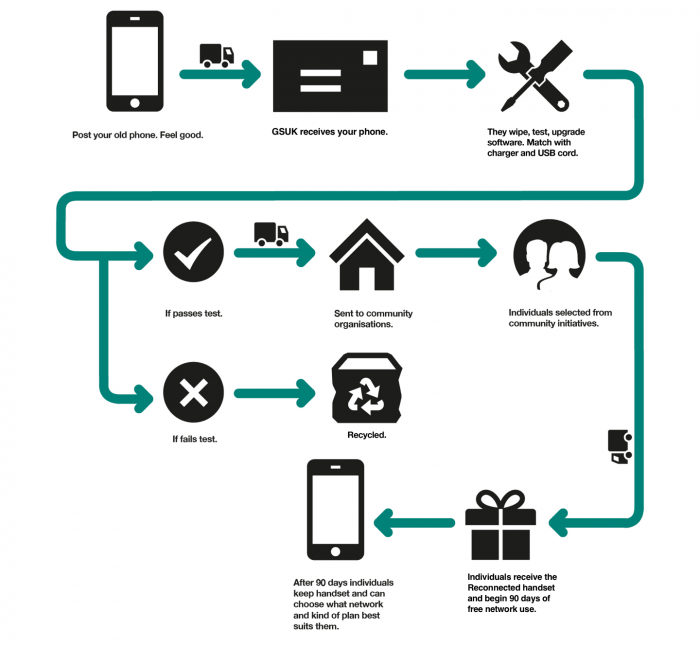 Here's a video showing a bit more detail…
Anyone with a phone sitting in the back of the drawer or boxed up in the wardrobe gathering dust? Why not help someone out by asking at your nearest Three store how to recycle it.
Full details below..