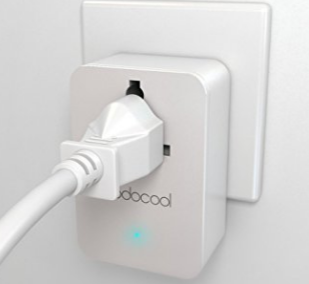 Yes, that it is a long title for a review, but it sums up exactly what this does. Put simply, it'll plug into your UK wall socket and output 4 USB ports for charging your gadgets. Not only that, but it'll pass through that mains outlet so that you can plug an electrical appliance into it.
The electrical socket that it presents is an international-style one which will accept plugs from all over the world, so if you're heading to the UK any time soon this one device will act as your travel adapter too. Good idea that.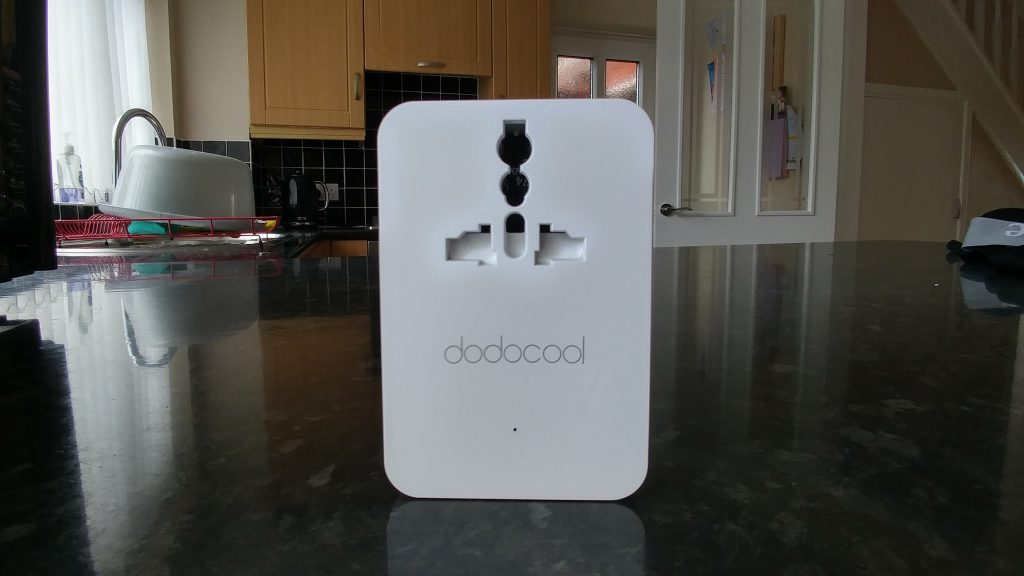 Indeed, it all starts off rather well. It's solidly build and there's 4 powerful-but-clever USB outputs for safely charging your device. They come with over-heating and short-circuit protection, kicking out 2.4A per port. Each one will basically charge your device as quickly as possible. All this while you've got something else (like your laptop, an iron or.. a microwave plugged in).
It's fairly compact, protruding from the socket by about 2.5cm and it makes a nice travel adapter.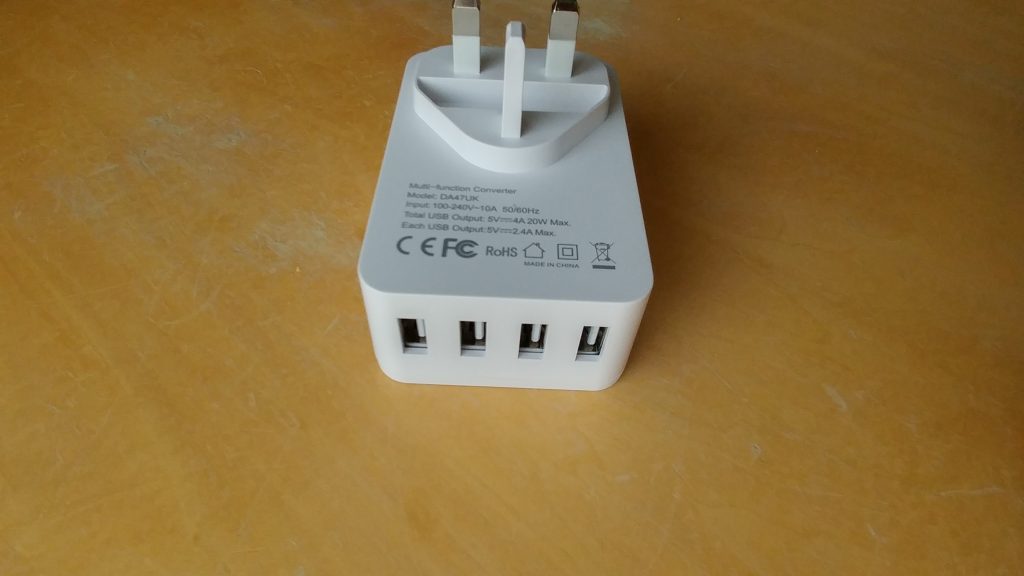 In fact, it was all going well until I plugged it in. Sure, this only costs £10.99 from Amazon UK and, if you're travelling you're perhaps not going to care too much, but the thing is totally upside down. Here, for reference, is a standard UK socket.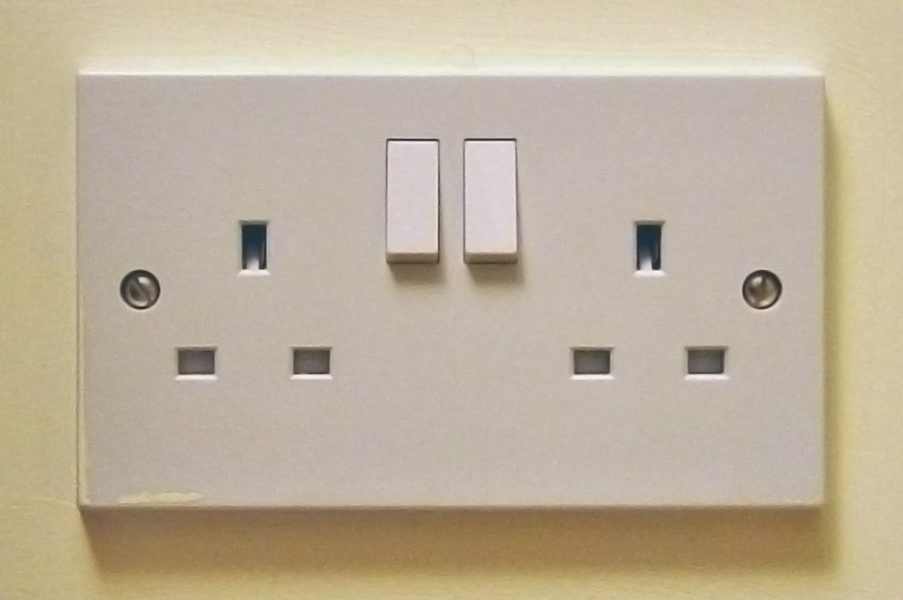 There's three hole in each socket – the one at the top is the earth, then there's the live and neutral down the bottom. However, dodocool have mounted the plug on the back upside down, so when you plug it in you'll find that the USB ports are presented on the top and the actual electrical socket it presents (and the logo etc) is completely the wrong way up.
Like I said, not a massive problem if you're using an extension lead or a horizontally-mounted socket on a desk in a hotel room, but if you're using a wall socket (i.e. most people), it's just going to look a little .. weird.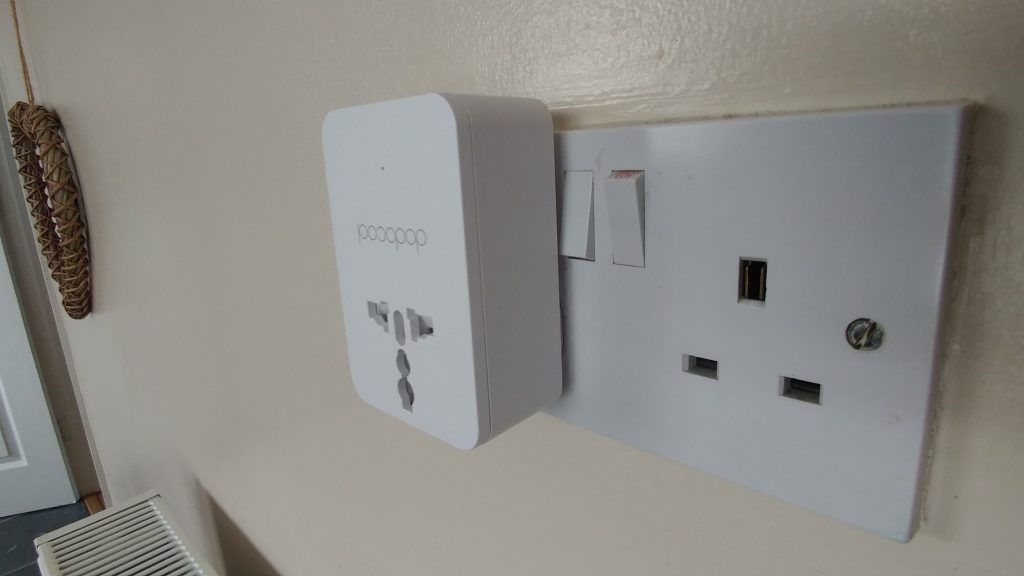 Other than that, it does the job well and – unlike a lot of other chargers – means that your electrical socket is still available for your kettle, TV, toaster etc. Get it from Amazon for £10.99.
Update – We've spoken to the people at dodocool and they're looking to get the design corrected, so keep an eye on the Amazon listing.
dodocool DA47UK Smart USB Travel Charger Review
Works well, but when you plug it in everything is upside down, which is just a little strange.