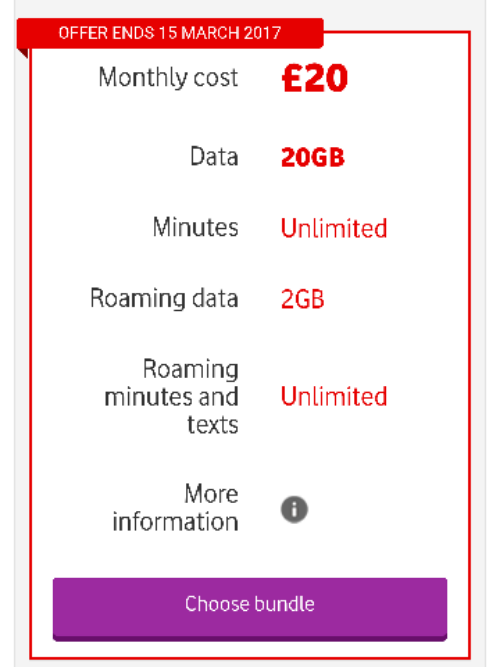 Look, I don't need 20GB of data a month. You probably don't need 20GB of monthly data either. But got £20 for 20GB on a SIM only plan? That's too good to miss.
Wait a moment. Let's work that one out shall we? Yes, you've got to get your own phone so you should work that into the equation, but this equals £240 every year. However, if you head over to Quidco first then you might get yourself £50 off that, making it £190 for the 12 month SIM only contract. Break that back down to a per-month figure and you get it for £15.8333333. Hmm… Let's call it £15.84 just to round things up.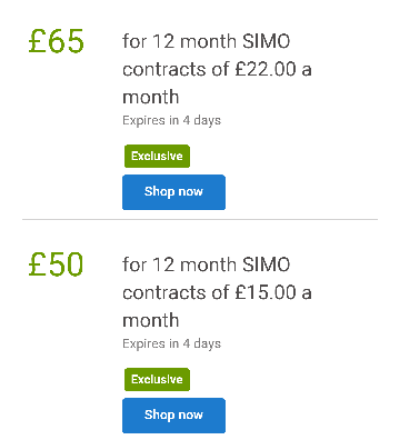 I'm not 100% sure on the cashback though, as the Quidco page doesn't list a cashback for a £20 SIM only deal, only a £50 cashback for a £15 SIM only deal and a £65 cashback for SIM only deals of £22 per month. Hopefully there's a sliding scale or "up to", we're not sure.
Find yourself a decent cheap smartphone or a used one. Maybe carry on using your old one like I tend to do. With a huge 20GB you have enough data to stream Spotify, the iPlayer or YouTube. No need to worry too much about hitting your data limits.
Learn more on the deals here. There's other plans on offer too, but this one seems like the best deal at the moment. If you want more, there's 25GB of data for £25.