So here I am in my 40's and up until this review had never tried Noise Cancelling Headphones. So as a regular user  of Kitsound equipment I jumped at the opportunity to review the new Kitsound Immerse Wireless Noise Cancelling Headphones for my friends at Coolsmartphone.com.
Kitsound kit tends to have quite a distinctive bassy sound which I really personally really like, as well as offering good value for money, and the Immerse headphones continue these themes nicely with their 40mm drivers delivering great sound at a relatively low price of approx £50.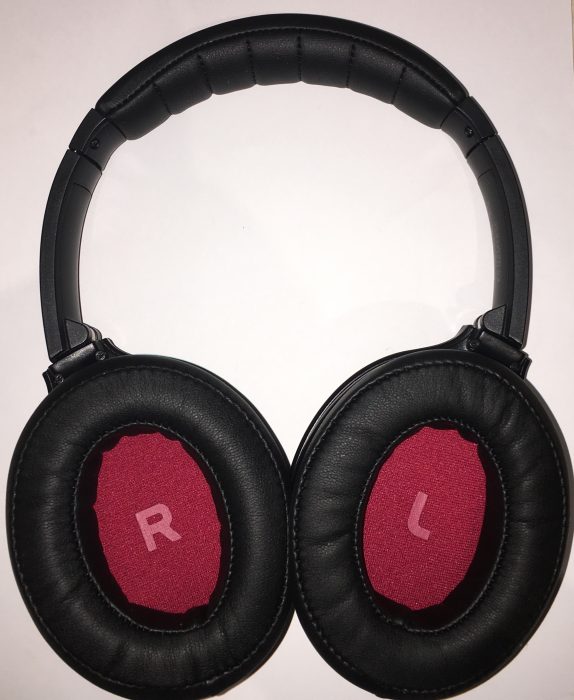 The Immerse Heaphones look like a quality product with rotating speakers allowing the headphones to be folded for easy packing and memory foam padding for comfortable wearing.
You have 2 choices for connecting the headphones to your devices, you can either use the provided old school 3.5mm aux cable or connect using bluetooth at up to a range of 10 metres. Of course using bluetooth and\or the noise cancelling function requires power, fortunately the Immerse Headphone contains a chargeable battery, providing upto 12 hours listening from a single 3 hour charge.You can also use the on headset controls to accept phone calls which is a nice touch.
In addition to the aforementioned Aux and USB charging cables, in the box you will also find a travel bag and an adapter so that you can use your headphones on airplanes without having to pay silly airline prices
Does Noise Cancelling work?
As mentioned earlier, this was my my first experience of Noise Cancelling technology and I didn't really know what to expect.
As an initial test I activated the Noise Cancelling function using the switch on the headphones without playing any music. This is a test that I recommend to everyone to to hear the anti-noise, it's very difficult to put into words how it sounds, other than anti-noise is surprisingly loud without music, but speaking is a great way to judge the level of effect.
I have no benchmark to judge the Noise Cancelling effect of the Immerse Headphones, but I have to say I was very impressed with how well it worked, when playing music with the feature turned on the level of external volume is greatly reduced.
The Kitsound Immerse are a great set of headphones, providing a comfortable experience with a great bassy sound with the Noise Cancelling functionality taking these beauties to the next level.
Kitsound provide my headphones of choice and the Immerse' have now replaced my Manhattans as my goto headphones.
You can purchase the Kitsound Immerse from Amazon here.
Kitsound Immerse Headphones
Sound Quality - 90%
Comfort - 84%
Value - 87%
A great set of value headphones