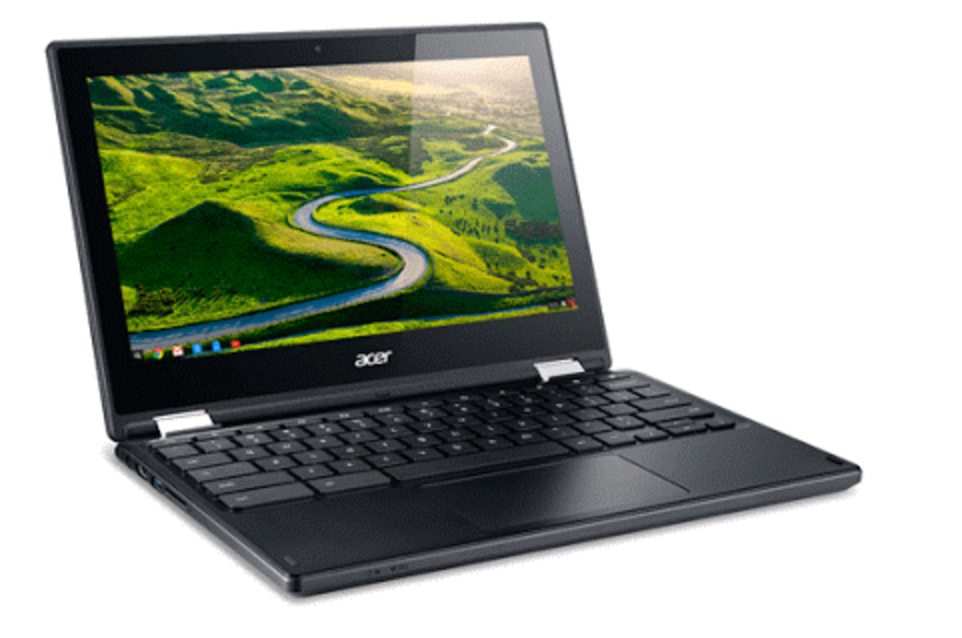 Yeah, Yeah. A couple of Chromebooks, but who cares, they're for the education market. Why is this a thing? You're probably right in your thinking. If you were going to get a Chromebook and money was no object, you might decide to grab the Chromebook Pixel, or even one of the specced out versions of the HP Chromebook G1. Maybe you'll have read up on the reviews that seem to really like the Dell Chromebook 13. Nah, this writer thinks that if you were going to get a new Chromebook, then it would be a new one.
You know what I'm thinking – and no, it isn't actually the Samsung Chromebook Plus/Pro, or the Asus Chromebook C302 (the big brother to the original Flip).
Enter Asus, Acer, and Dell. All three of them have put out Chromebooks over the last couple of weeks, during BETT.

Dell
BETT (the British Educational Training and Technology Show) which closes on 28th Jan, is kind of like an educational hub, which explains why the technology companies would want to show off these Chromebooks here. The specs aren't what you'd call premium, as they're built to survive the little pockets of hell that are also called classrooms. Accidents happen. Sometimes, they happen frequently, so if you can ruggedise a device, then the education market will appreciate it. Take Dell. They alone announced three Chromebooks for education: there's an 11-inch convertible, and topped it off with 11 and 13-inch 'standard' Chromebooks. All three of these comply with the MIL-STD 810G standard, which means that the touchpad and keyboard are sealed to stop spills and leaks getting into the chassis, and as Dell advised,
"a metal bracket adds torque-resistance to the power port. Dell delivers fully rugged products for the harshest environments. Drawing from Dell's experience building mobile devices for field services, law enforcement, first responders and the military, the new education laptops are designed to ensure students and teachers have the most durable products to rely on, every day."
Weirdly (or perhaps not so, considering the price bracket Dell is aiming for), there isn't any stylus support on the 11-inch convertible. There is one on the Windows variant of the same machine, however. While we don't have UK prices for these devices as yet, Dell has advised that the US pricing will be $219 for the Chromebook 11, $299 for the Chromebook 13, and the 11-inch convertible will start at $349.
More information on the Dells can be found here.
Asus and Acer
Onto the others. As mentioned previously, Asus and Acer also released a model each, called the Asus Chromebook C213 and the Chromebook 11 Spin respectively. This is where is gets interesting. Both of these use USB-C to charge. In this instance, they're ahead of the game as Google has decided to standardise on the USB-PD spec for all future devices.
Here's the kicker. Along with what is now being marketed as a 'world view camera' (still not fully sure what this means), there is a low-end Wacom stylus in both the Acer and Asus models. Naturally, it'll mean both models will have a digitizer. Together with the version of Android 7.1.1 Play Store being included on Chrome OS, stylus support will become interesting indeed.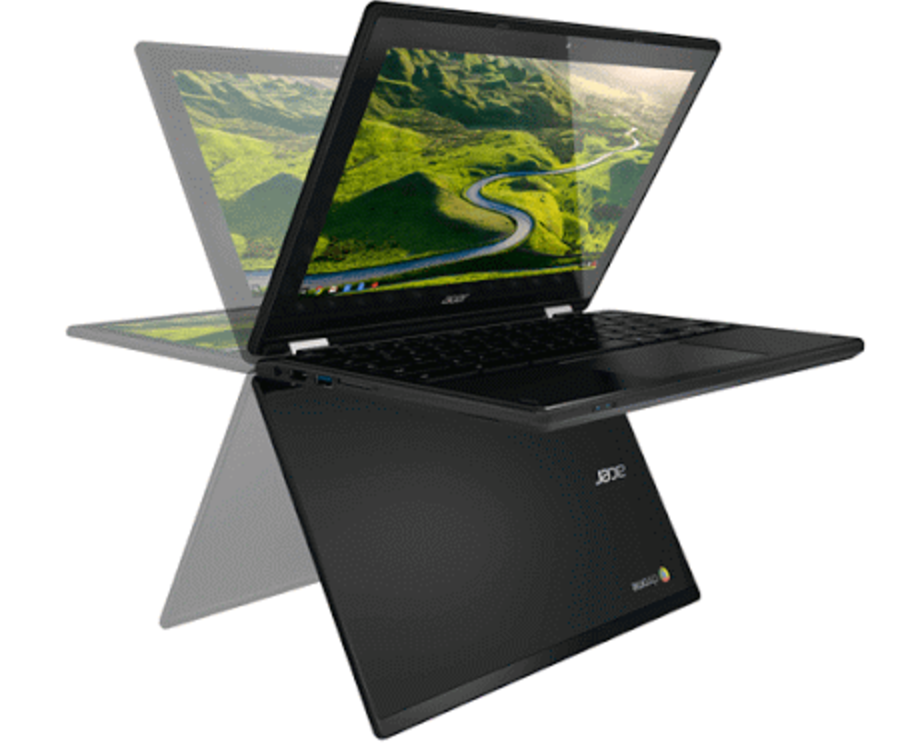 Acer's Chromebook has a 360-degree flip hinge, and is likely to ship with 4GB RAM and 32GB of storage. Asus' own device, the Chromebook Spin 11, is also due to come with 2 USB-C and 2 USB A 3.0 ports, a microSD card slot for expandable storage, and hit the mllspec MIL-STD 810G standard.
Why I'm so interested? Mostly because of the shot in the arm this may give developers to build better tablet versions of their apps. Let's face it, it isn't any surprise to say that Android is lagging in this department, and always has been. Now you have the ability for Android apps to be used on a laptop sized device (let's call it from 10.2 inches upward), then having the ability for your mobile app to be used on a tablet as well as a laptop is going to have consumers asking devs to up their game.
Added to that, we now have proof that you can build in touchscreen and stylus support at an attractive price point.
That can only be a good thing.
More information on the Acer Chromebook can be found here.