If you follow us on Twitter then you may have seen me mention the fact that Kodi is riding high in the Google Play apps charts. It's not overly surprising though, especially when you consider how many people are buying Android TV boxes or attempting to get around the subscription costs of Sky or BT TV for watching the football. What is quite interesting (at least to me) is how the type of game or application changes depending on which app chart you're looking at.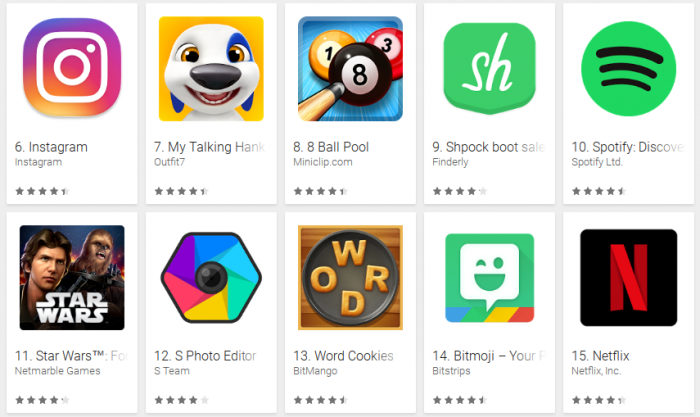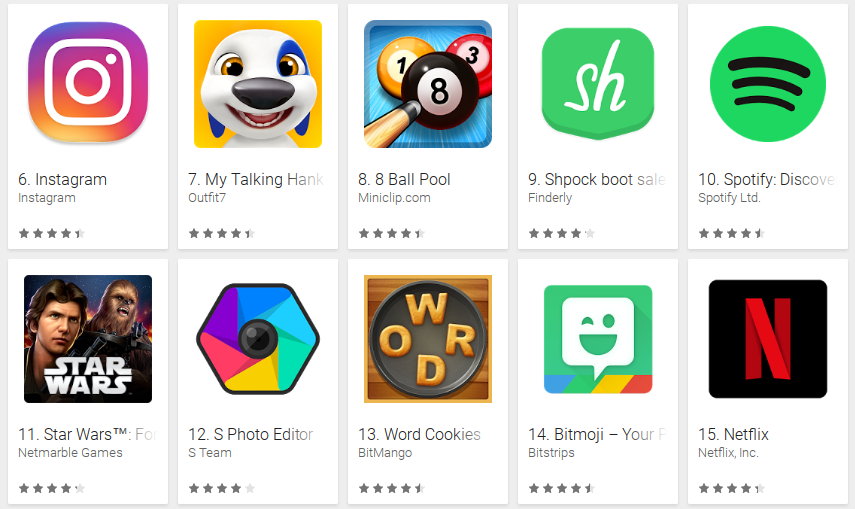 I'm looking first at the Top Free Apps, where there's a lot of "time killers" as I call them. These are free games that you'll no doubt see people playing at the bus stop or waiting for coffee. Some people are even having a flutter on their mobile. Many people now enjoy playing bingo or mobile slots. The good news is these mobile casino games can be played for free with demo play!. Examples include 8 Ball Pool and Hexa Puzzle and Rainbow Riches to name just a few. There's also a number of gambling apps that offer games like Monopoly, Bingo, card games and these can be played here. fruityking.co.uk. Currently Kodi is at number 18 in the charts with many millions of installs, but it's surrounded by these quick games and is beaten in the charts by the "big apps" that most of us install as default – WhatsApp, Facebook, Snapchat and Spotify.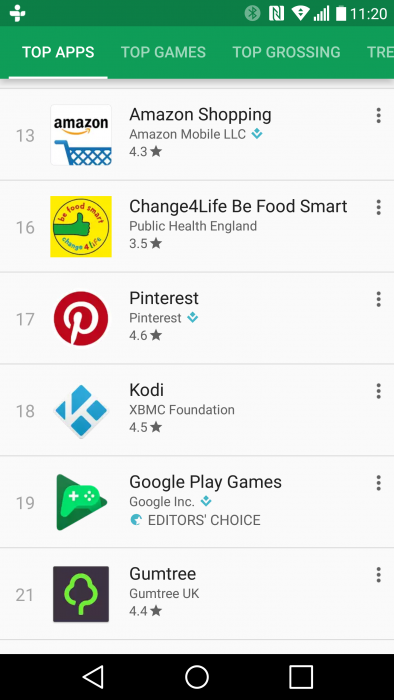 Those are all free apps though, and when you actually start drilling down into the Top Grossing Apps you'll see a lot of the games which get advertised on TV – Boom Beach, Clash of Clans and Clash Royale. These are all actually made by the same developer and there's a definite popularity when it comes to these real-time multiplayer games. Upgrades and extra defences and spells are where those in-app purchases start to rack up though, so do keep an eye on your spending. It's also worth noting that a lot of these games need you to be over 13 to play.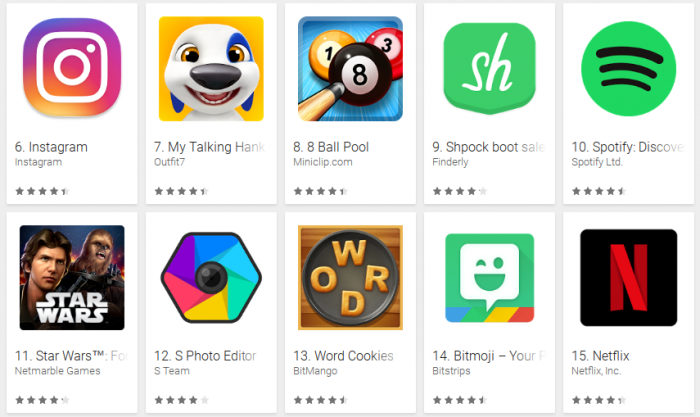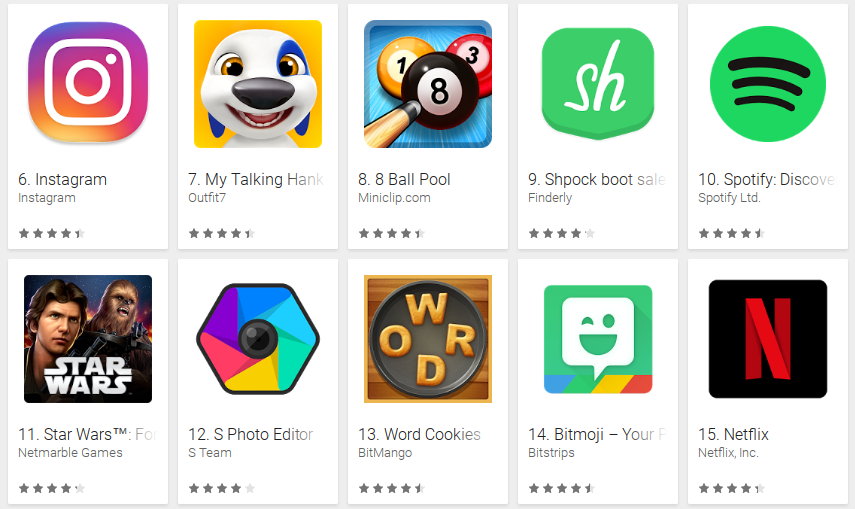 For the apps where you actually have to pay up front, you'll find a lot of apps that have recently been discounted in price (Cross DJ Pro went down to just 10p recently, so it's no surprise to see that at number 1. Whilst there's a couple of games (like Minecraft), there's a good selection of very useful apps, such as a DVLA driving test app, Flight Radar, a workout app and the Parallax 3D background app that makes your phone look all 3D.
Android, I suspect, is a very different beast to the iTunes store, where there's probably a lot less free apps. Android users in particular have long enjoyed a big selection of free apps, but there's always been a bit of a question over quality. I'm one of those Android users and I do tend to be an "Install, try it for a few seconds, delete" people because you do tend to get apps of questionable quality. Especially when it comes to things like battery performance apps or OS clean-up tools.