Back in the day, when we used to have nightclubs and you'd go outside to meet other people instead of "swiping" them, I always wanted to be the DJ. The nearest I got was doing the lights in a local nightclub, and I made the mistake of leaving the strobe lights on as the music changed to the "slow dance" at the end.
Yeah, that ended badly. I was drunk. I couldn't find the right button. Strobe lights, laser lights, the lot – they were going like crazy as people were trying to slow-dance to some "Simply Red" number.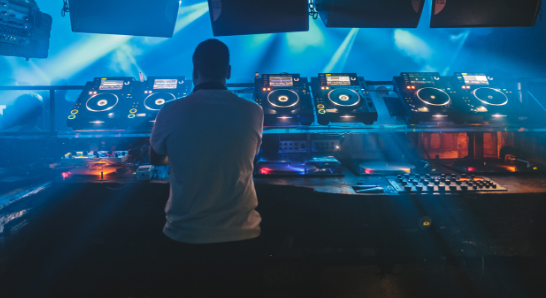 So anyway, I've started messing around with the djay app. It's free, with some in-app purchases for features you don't really need a great deal. I've played with apps like this in the past but the major problems have always been either your phone CPU not keeping up or the choice of music not being available.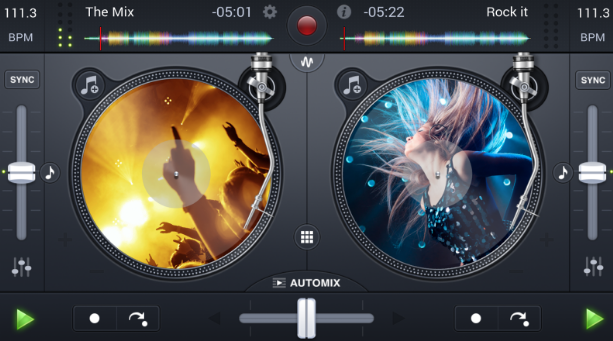 Now it's all a lot easier. The app itself runs really well and you can connect it to Spotify to instantly access every tune under the sun. The only problem is that you're unable to record Spotify tracks, so you can't listen back to your mixes unless you use locally stored music.
Many people will probably ask how this works, because your phone can only output the music that is playing now – not the music you're trying to queue up in the background at the same time. Well, luckily a lot of that skill isn't required any more and you don't necessarily need to be listening to your next track on your headphones to ensure that it'll be a smooth mix. Whilst there are accessories for letting you do this and more (have a look at the available kit and accessories in the djay store), you can achieve some pretty startling results without any monitoring headphones. Instead, as with a lot of DJ's now, you just watch the sound waves at the top of the app to determine where the beats are and then hit the "Sync".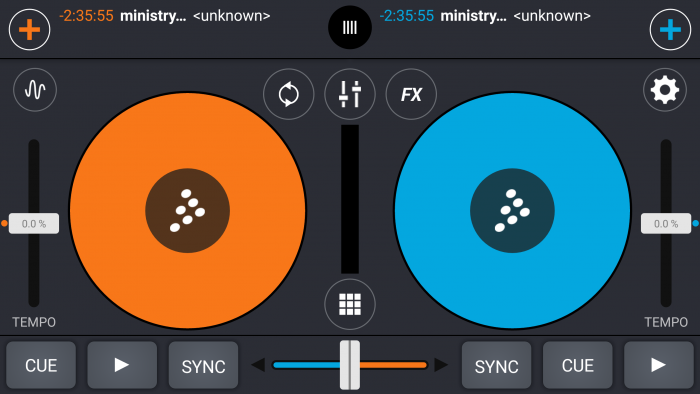 However, there's another app which normally costs you cash. This one is called Cross DJ Pro and, right now, it's available for just 10p from Google Play. It's got a whole heap of settings and tweaks you can make and connects with SoundCloud, although you won't be able to record mixes using SoundCloud tracks. Before I go on about it, have a look at a mix that someone far better than me has recorded..
https://www.youtube.com/watch?v=UxLvTpdsoRA
This app has been downloaded by millions of people and, as DJ's are now turning up to venues with nothing more than a USB stick, you could also whack a memory card in the back of your phone or a USB OTG in the bottom and do a lot of the same mixing.
The app includes all the FX and no adverts, no pop-ups. It has accurate BPM detection, hot cues, loops, a progressive or manual pitch range and an instant feedback. There's also a realistic scratch sound, plus effects like a Hi & Low-Pass, Echo, Delay, Flanger, Chopper, Roll, Phaser, Brake & much more.
Plus.. it's 10p. Yowser. Even if you just want to have a play, that's a good deal. Here's the Google Play link.