Well doesn't this look familiar? Indeed it should. This looks a lot like the Xiaomi Mi Band 2 we reviewed last year. Remember that? Here it is..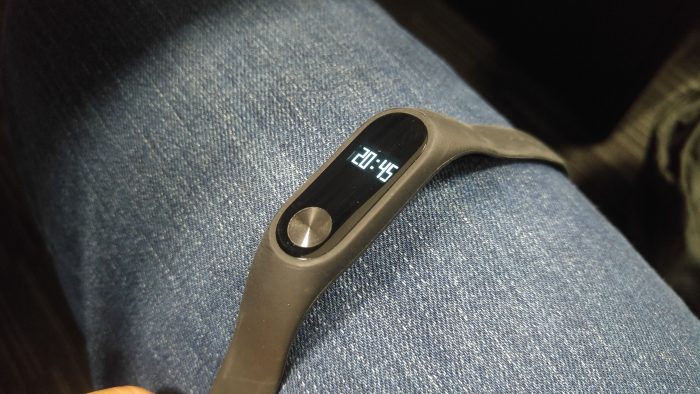 Indeed, this Bozlun B15P Fitness Tracker could probably fit in the same charging connector. It's a similar size and has a similar font and screen..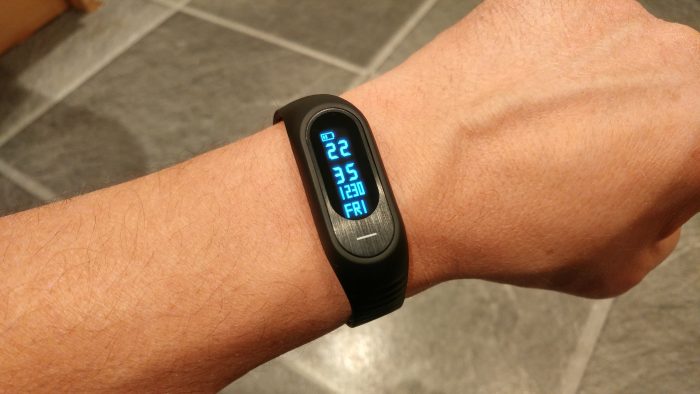 It pushes into a TPU band which is quite comfortable and it's easy to charge too. It uses Bluetooth and will sync with your phone via an app which you'll need to download. It's weighs in at just 23 grams and is 15.5mm thick.
For those of you who'd like a speedy overview of this thing, I've got a video overview…
It's due to that similarity that I'm oddly familiar with the menu control system of the tracker itself. You have the time and date, plus a battery meter and a Bluetooth status notification on the main screen. Tap the area under the 0.86 inch OLED screen and it'll tell you how may steps you've taken. Press again and you can see how many calories you've burned. On the next screen, how many miles you've walked, then how many hours you've slept.
Around back there's a blood pressure sensor which will also do your pulse. This is activated on the next two screens and, after a short wait, it'll let you know how fast your heart is beating and what your blood pressure currently is.
On the next screen, if you press and hold, it'll make your phone play a tune so that you can find it. There's also the ability to turn off the band.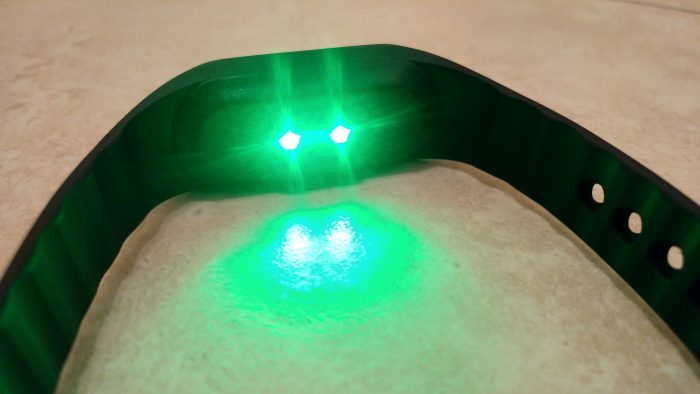 All of this is great, and we've seen it before. The build quality is decent enough and I've had no reason to complain about the strap or the actual Bozlun gadget itself, but things start going a bit awry when you read the manual. The translated English really isn't up to scratch, so instead an "Inactivity alert", you instead have an "Outsit warning". Likewise, when I first paired the device to the app it kindly alerted me that…

.. some of the settings withing the H Band app (which is available on Google Play or Apple iTunes) take a bit of guesswork due to the mangled English. That said, it does the job – just ensure that you disconnect the device from the app if you ever switch phones, as there doesn't appear to be a way of connecting to another phone unless you've properly disconnected the one you're using now.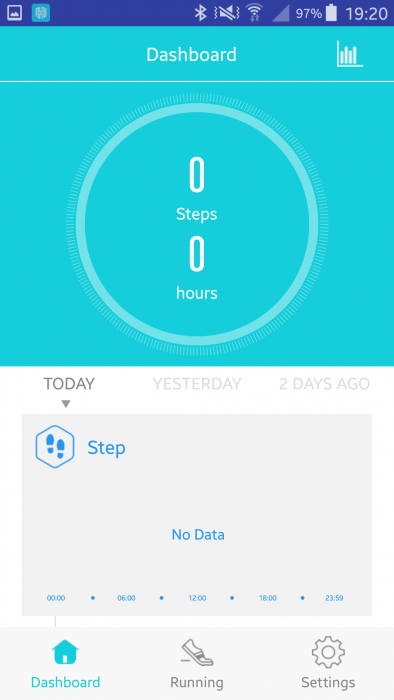 You'll need to setup and account and all your recorded movement will show up on here. Just give it some information about yourself such as age, height and weight etc. This will help to customize the app to you and give you a personal report.
As I mentioned in the video and above, there's the odd bit of "interesting" language within the app.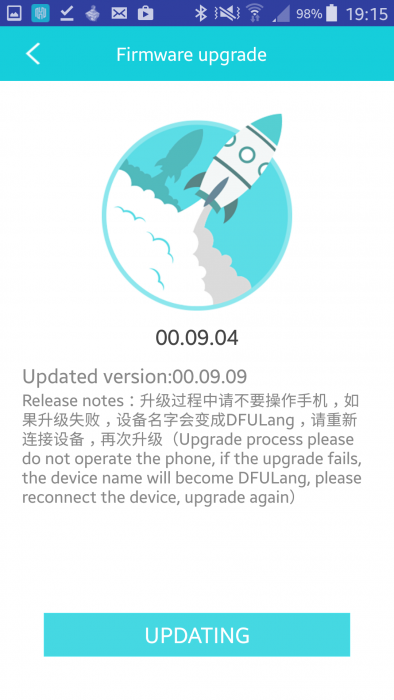 Connecting the device is easy enough and, once you have, you can do a whole lot more in the settings as I showed in the video. It's here that you'll be able to have the strap vibrate when you get a notification..
As you'll see below, you can see how much power remains in the fitness tracker and you can set you activity goals or how long you ideally should be sleeping for. You can also have it vibrate if it goes out of range of your phone, or tell you off if you're sitting still for too long. Alarms can be set and you can automatically monitor your heart rate instead of tapping the BPM screen as I did in the video above.
As I touched upon above, you pop the device out of the strap to charge it, and you do that by sliding it into the charging cradle. It's easy to do.
Some points I did notice about it was that the screen would pretty much light up with any wrist movement, and that did impact battery life somewhat. If you're wearing this through the night then you'll probably get two days at best, and then you'll obviously need to remove the thing from your wrist to charge… so, while you're doing that you're going to get no sleep or movement tracking details. Likewise, the app could do with some polish and a bit more refinement with the English and I was kinda disappointed to have to take this off in the shower as it wasn't fully waterproof.
However, for £26.99 from Amazon, it's a cheap tracker which is well made and comfortable to wear.
If you're in the UK, head to Amazon UK. Likewise, if you're in the US, go to Amazon USA for the same product.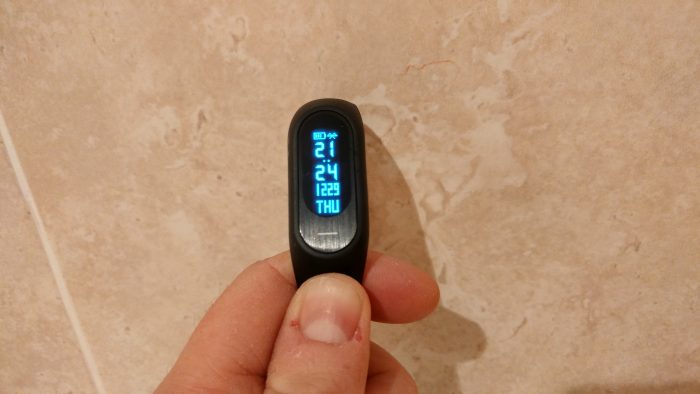 Bozlun B15P Fitness Tracker Review
Build - 85%
Accompanying app - 60%
Battery life - 59%
Really well made, but with only a couple of days battery life at best and some interesting app nuances.