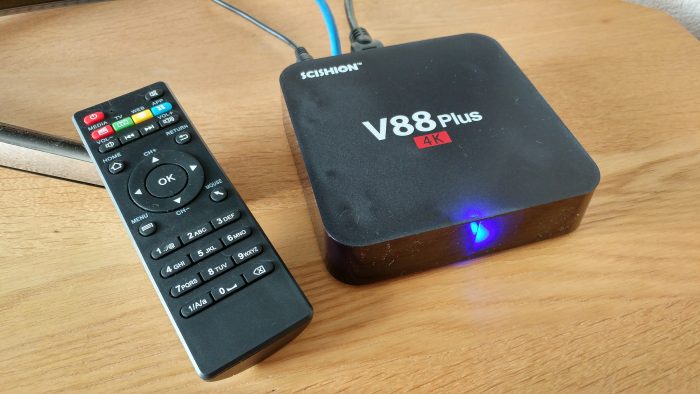 Back in the "old days" we used to have photos on film. We then sent them off to get processed and we'd get them back on nice paper and we'd put them into albums. Now, we have smartphones and we have our photos stored either in a "cloud" somewhere or on a microSD card.
Now, consuming this stuff can be tricky. Your supposedly "Smart" TV might not be that smart, your storage cards might not fit in it and it'll probably be a bit slow too. If you've got photos stored on Google Drive or Dropbox then you'll want to have the apps to communicate. If you've got videos or music files then you'll need to make sure that you have something which will understand the various codecs and all that jazz.
This, for just £21.04 from ChinaVasion is the V88 Plus TV Box. It'll do 4K Resolution and is powered on Android. Inside there's a nice colourful GUI with Kodi pre-installed and you control everything with a remote control which works very well. It's powered by a quad-core Rock Chip CPU (4 x 1.46GHz) and has 2GB of RAM with 8GB of storage. Although the box says that 16GB of external storage can be added, I whacked in a 128GB SD card and it had no problems reading the photos and videos off it.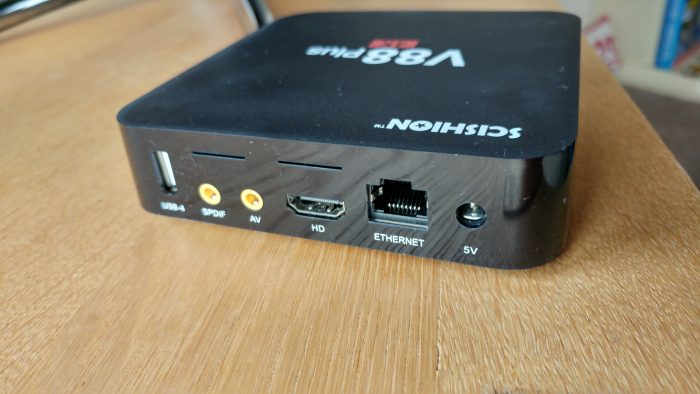 As you can see, this has 4 USB ports, so you can whack in 4 USB sticks full of video, audio and picture content. Or, should you wish, you can put a Bluetooth dongle (this doesn't have Bluetooth built in), a mouse or a keyboard if you wish. There's also an SD card slot.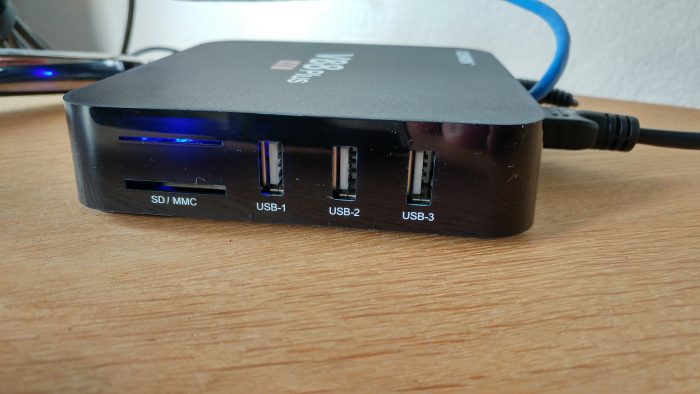 It's powered by Android 5.1 and you'll not be able to upgrade it. To get started, just plug in an ethernet cable or connect to WiFi. I connected to the ethernet by taking the existing cable out of the back of my TV. A supplied HDMI cable means that you can hook this directly into your TV and then you're pretty much done. Just whack in a couple of AAA batteries into the remote and off you go.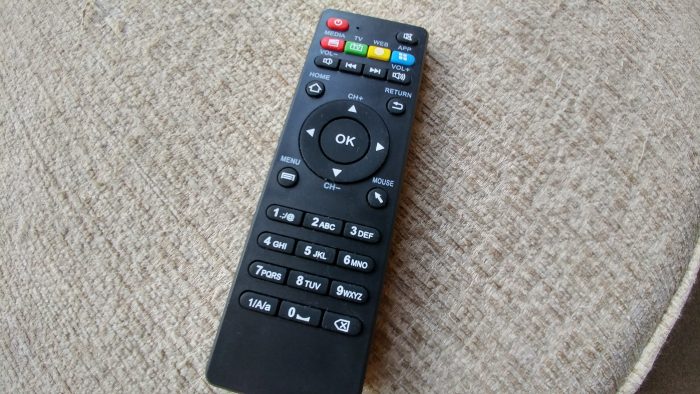 The box itself lets you quickly view pictures and video from SD cards or USB pens that you've plugged in. Just go into the gallery and it'll pop up on the screen It's fast and you can navigate around very quickly indeed. Likewise with any music or video you may have on local storage too. The remote control is easy to use and you just use the navigation buttons on the remote to get around. I didn't use the numeric keys a great deal though.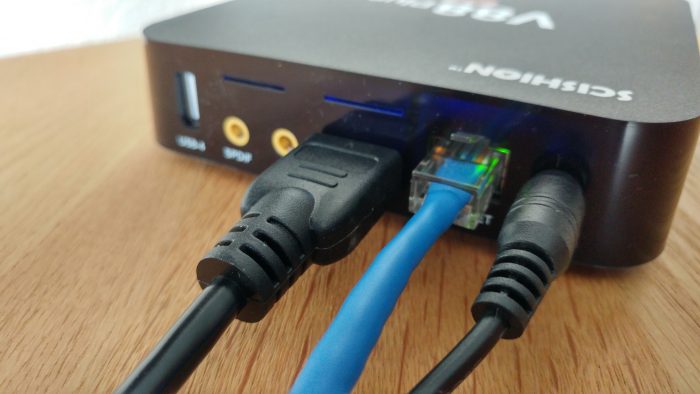 However, the reason why many people will be looking at this is because Kodi is installed on it as default. Fire it up, head into Kodi and you can watch a huge range of streaming movies, TV and channels. Out of the box these are all completely legal channels such as Fox News snippets and the like. You can watch sporting events like the Cheltenham Festival, NASCAR, Football, Athletics, American shows, clips, World TV or free movies and TV programmes via Kodi, plus you can install further apps via Google Play should you wish – iPlayer, All 4, My 5 and the like.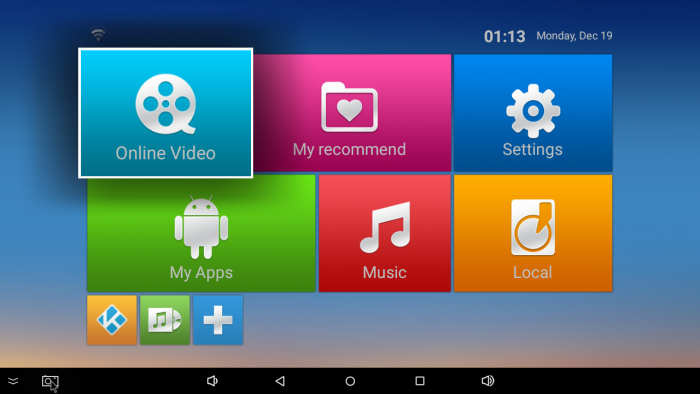 However, after a very small bit of Googling, you can add extra plugins to Kodi which let you watch a whole lot more. That, if we're honest, is why a lot of people will be buying this. The likes of Sky Sports, Sky Movies and all manner of TV shows from around the world are available via streaming sites, albeit ever-so-slightly illegally. You need to follow instructions which are knocking around on the internet to get yourself plugins like "Exodus" and you'll instantly have access into a never-ending range of films and programmes.
The box is geared heavily towards Kodi, with it being the default "TV" app and the one you'll find in the "Online video" section..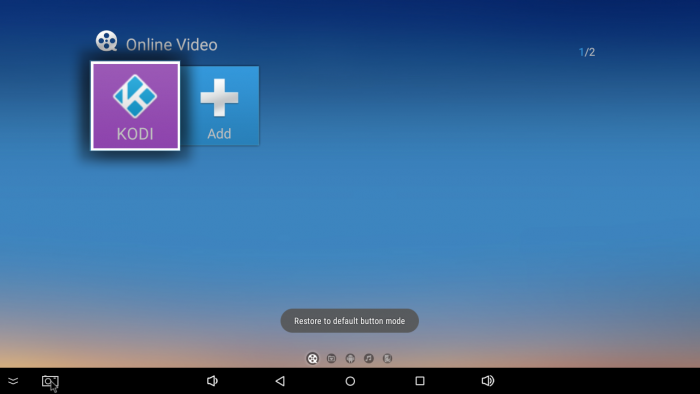 Fire it up and out of the box there's a big range of plugins and sources which you can add to from "extra" places you'll no doubt find if you stumble around Google for 1.2 seconds..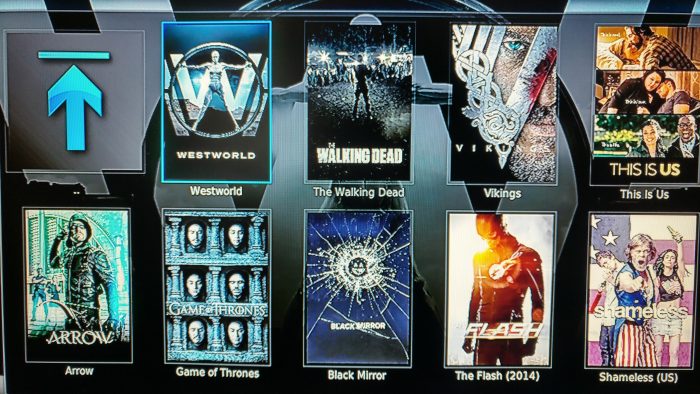 The result is this..
However, the best way to get this reviewed properly is to show you it in video…
Overall, this is a fast and easy-to-use box. Entering text with the on-screen keyboard can be a tad cumbersome at times, but if you intend to use this for media rather than installing additional apps, it's a great cheap box. I had a bit of grief installing additional apps – I tried putting a VPN app on here because… ahem.. using these slightly "questionable" streams is perhaps best done over a VPN. However, the apps I tried had a bit of grief installing and running. Other than that, media and video ran smoothly and HD footage kept up perfectly. If you're going to look at 4K streams then MX Player is the way to go as Kodi had a bit of lag with 4K stuff. As for regular HD, the audio and video was in sync and it kept up with the footage. Just make sure you've got a nice fast internet connection and, if you can, plug this up with ethernet rather than WiFi. Just remember that there's no Bluetooth built in.
I tried putting Plex on here but sadly it failed miserably. I have no idea why, but it continually crashed so I can't recommend it for this.
Oh, and let's not forget the price, which is really affordable – just £21.04 from ChinaVasion.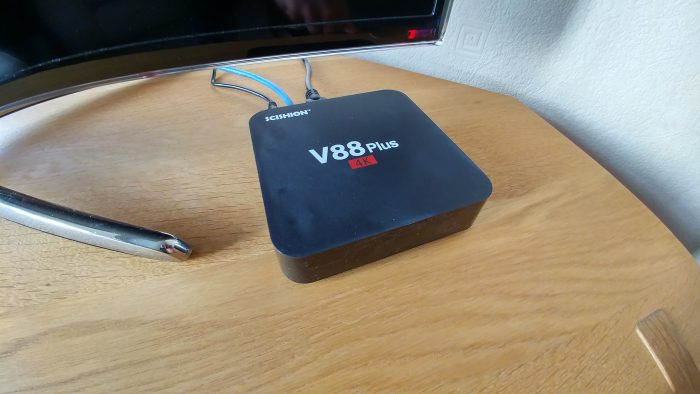 SCISHION V88 Plus TV Box - Review
Build - 92%
Speed - 36%
GUI - 66%
It's not got the latest version of Android, and there's no Bluetooth, but if you want a cheap box for displaying all your media content and web streams, this is a cheap option.