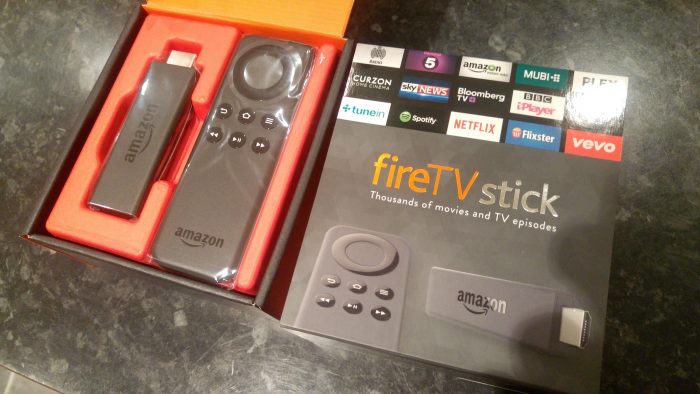 You'll have seen these things advertised by Jeremy Clarkson. After punching a BBC TV producer, Top Gear returned with a change of presenters and some new ideas, but Jeremy Clarkson, James May and Richard Hammond joined Amazon. Their new show – called "The Grand Tour" – will no doubt start from where the "previous" Top Gear left off. However, you're going to need something to watch it.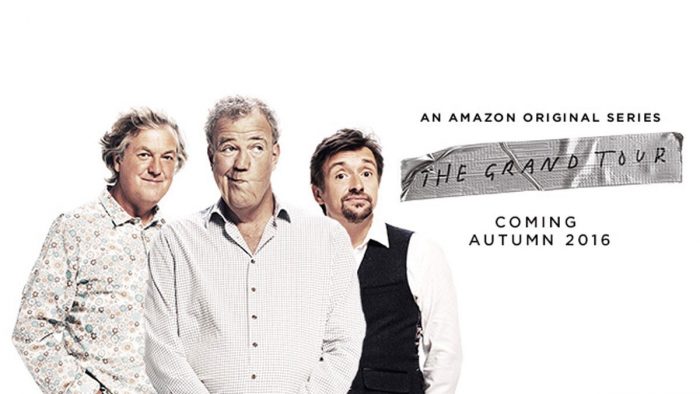 The "it" is Prime Instant Video, a subscription-based, on-demand TV service from Amazon. It's not just Top Gear V2 The Grand Tour. The service also gives you unlimited access to more than 15,000 movies and TV shows. The cost for this is £79 a year. You can watch on a Smart TV or your smartphone / tablet but this little widget is perhaps the easiest way for watching on your TV. The Fire TV Stick just sits in one of your HDMI ports and lets you watch movies and TV shows in minutes. You get a little remote control, and you can play games on it too.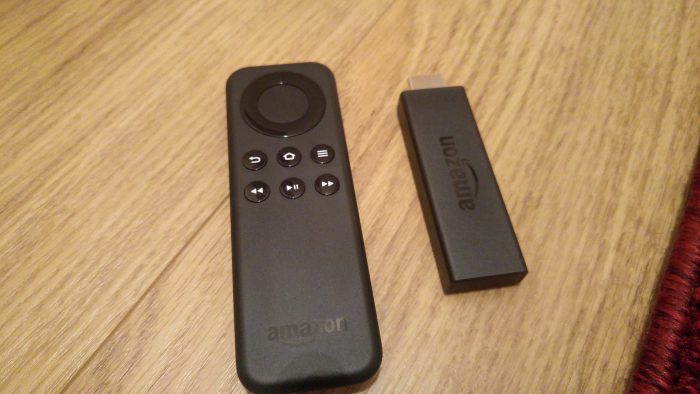 There's Amazon content plus Netflix, BBC iPlayer, Demand 5, Spotify, YouTube, TuneIn radio plus many more offerings. A system called "ASAP" will begin to learn your favourite shows and movies, then it'll trot off and start downloading them ahead of time – no waiting or buffering when you want to watch them later.
Now, it goes without saying that you'll need WiFi connection operating on a speed internet too.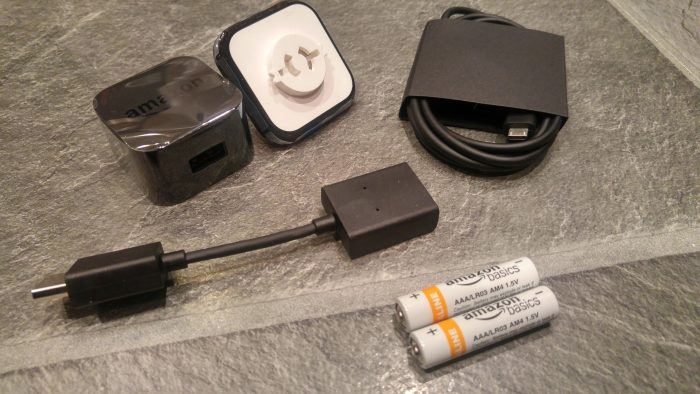 In the box is the stick itself and the remote control. The remote has an iPod-jog-wheel like control up top and some control buttons below. There's also some Amazon-branded batteries for this remote (AAA). You don't get an LED flashing or anything like that but the remote works very well indeed.
Also inside is an HDMI extender cable should your HDMI port be in a hard-to-reach location, a power adaptor (which fits onto the UK plug here, but you'll get the required one for your country) and a microUSB power cable. Basically you'll need power for the little stick and, although you might be able to get the required 5V from a USB port on your TV, it's good to see a little adaptor in the box even if you don't necessarily need the thing.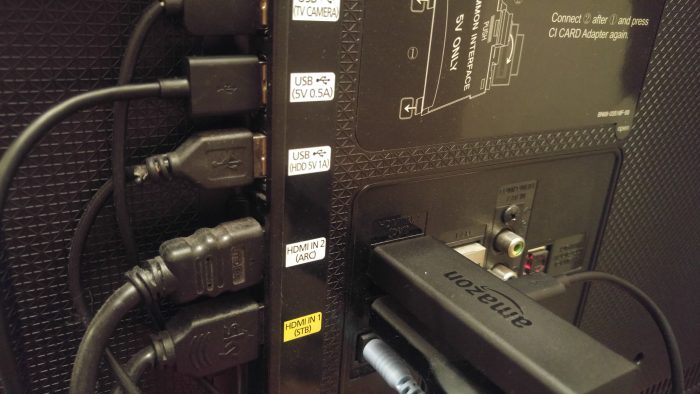 As you can see, the back of my TV is like almost all TV's in the world – a complete cabling nightmare. I have a Google Chromecast stuck into one of the HDMI ports already, so the Amazon Fire TV Stick goes in above it.
You might be able to see that there's a USB port on the top left (it has to supply, so I've used the supplied cable and put the power cable in there. The smaller microUSB end goes into the side of the Amazon Fire TV Stick.
The next stage is to press that magical button on your TV which cycles through your HDMI inputs. You'll hopefully see something like this..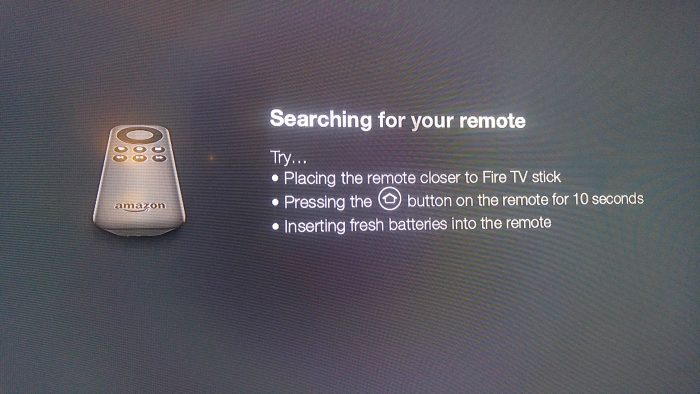 I held down the Home button for 10 seconds and it paired the device to the remote..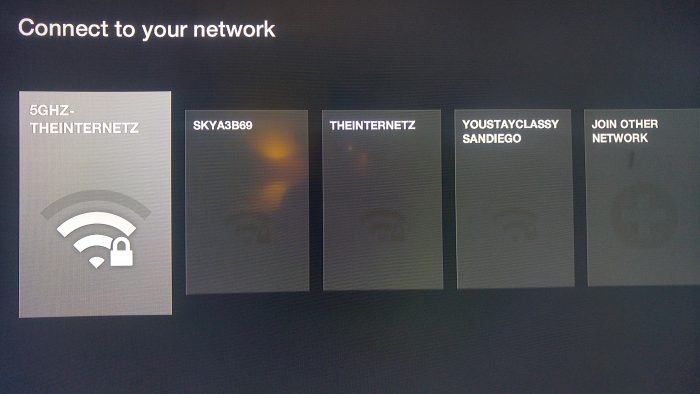 The USB input power has to be of a certain amperage or the stick will complain a little, so you might end up using that power adaptor after all – don't just throw it away. Next up, you'll need to choose your WiFi network and enter the relevant password. It's at this point that you'll become even more familiar with that remote. You receive a solid "click" when you press the centre of that circular navigation area and each part of that circle will do the same.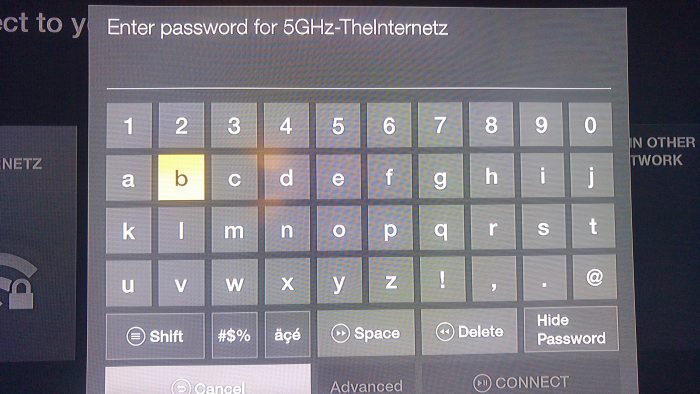 The stick will check for updates and then you'll need to enter your Amazon account details, or create a new one..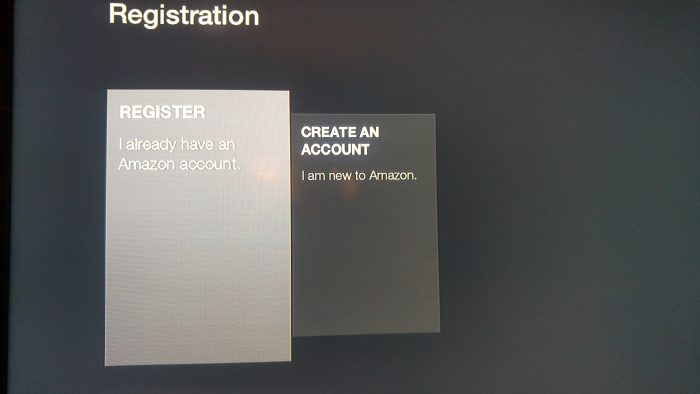 To be honest, this is perhaps the most painful part, especially as I had to put my entire email address in using an on-screen ABCDEF-style keyboard and a remote control. The stick will then do some network speed tests and this bloke will appear to remind you to use the power adaptor again.
The home button takes you to the Fire TV home screen at any time. Back does the obvious thing and there's rewind / play / pause and fast forward buttons which are all pretty self-explanatory, but the guy above will help you along. There's an obvious push for the "Prime" membership, which unlocks a whole load of content including the all new "Grand Tour" show. When you're first getting going, a chap will appear on screen like this to guide you around. This video introduction can be replayed again later..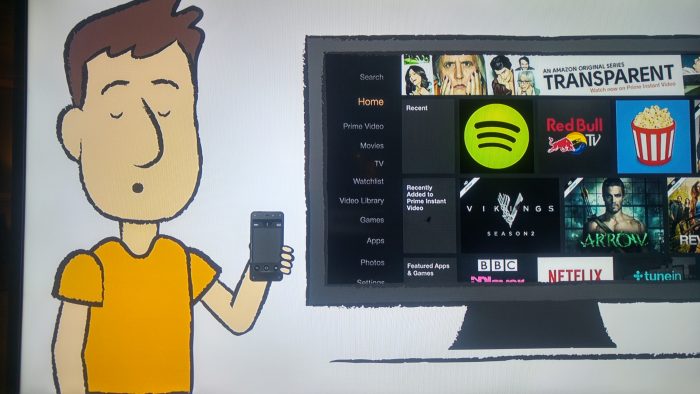 Remember how I mentioned the slightly-fiddly data-entry with the remote? Well, don't worry – you can download an app to your phone that'll let you use the phone keyboard instead. You can also use the microphone in your phone to talk to the stick and get it finding the show or movie you want. It's all very nice indeed, and you can even push the show you're watching on your TV back to your phone or tablet – take it anywhere.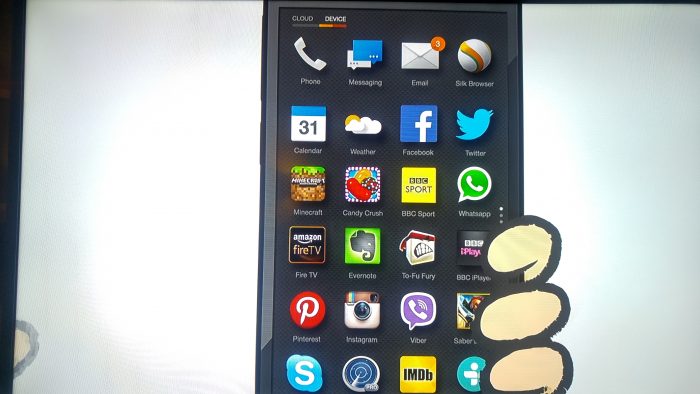 You do need to be prepared for a world of "Amazon" – everything is geared towards downloading, purchase, viewing and streaming content from an Amazon service. The games work reasonably well, although they can be slower to load than they would on your Android phone.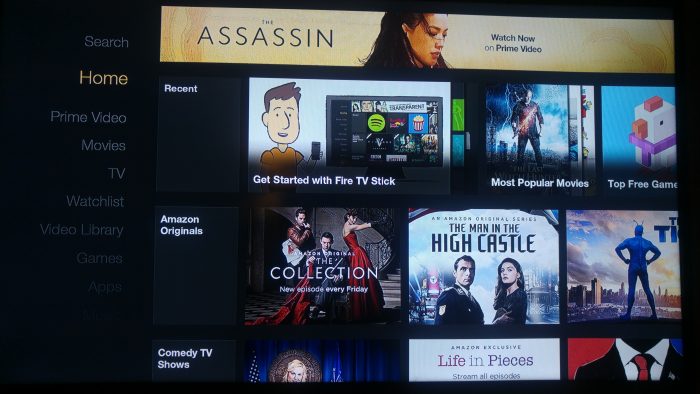 However….
Although the Amazon Fire TV Stick delivers a huge quantity of media and content (plus you can see your photos and listen to your personal music via the Amazon Cloud Drive app). You can even play Crossy Road.
There is a sizeable customer base who'll be heading down into the "Settings" option right though. Why? Well, because they want to do something more. Something which isn't strictly legal…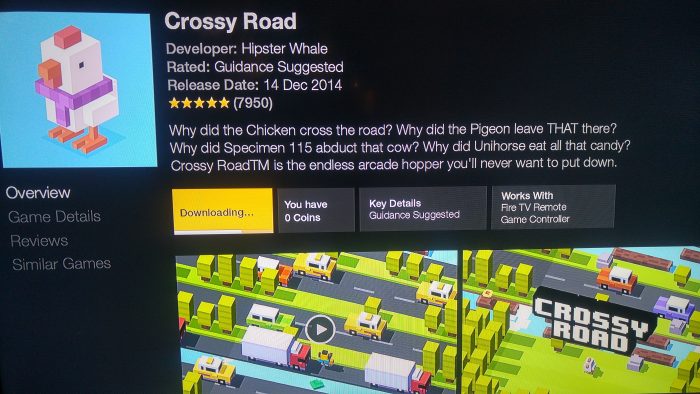 Hmm.. I should explain that comment. I'll quickly tell you about something called Kodi. There's absolutely nothing wrong with this software. It's open-source and was built to deliver your home entertainment. Essentially it can be installed on any home PC, smartphone, tablet plus a lot of things in-between to stream files from a home network device, local storage, SD cards or… the internet..
Do you see where I'm going with this? As I mentioned, Kodi itself isn't bad, but you can install "plugins" which will allow you to get "content" from the internet which isn't always "above board". I'm sure you'll have perhaps Googled for a live stream of a football match before and found some "iffy" sites. Here you can "adjust" Kodi to pick up those streams and a lot more besides.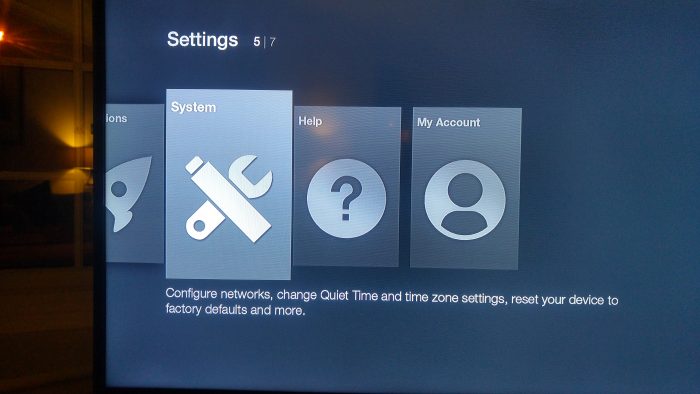 So how do you get Kodi? Well, let's head into Settings..
Go to System -> Developer Options and then enable both the "ADB Debugging" and the "Apps from Unknown Sources" options. You'll need to click on "OK" when you see the warnings pop up.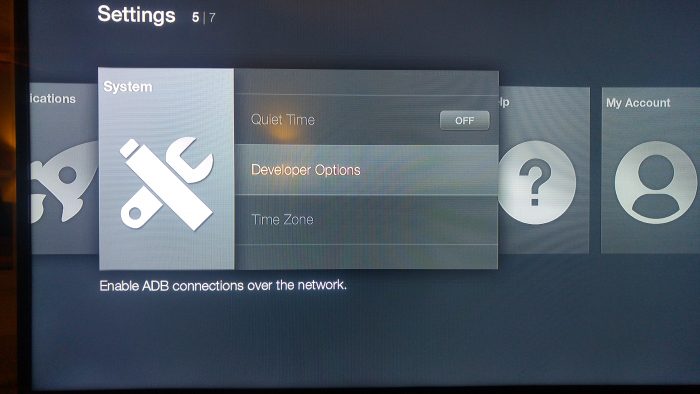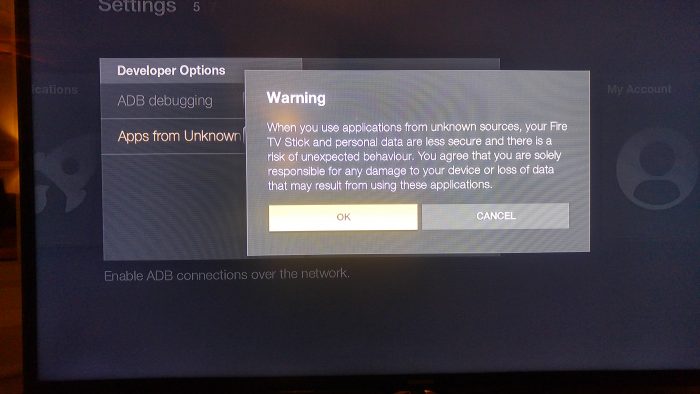 Next you'll need to get on your laptop or mobile device, head to Amazon and get the ES Mobile File Explorer. You should see your Amazon Fire TV Stick under the "Deliver to" option..


It'll shortly then appear on your device, then you need to go into Tools -> Download Manager and "New".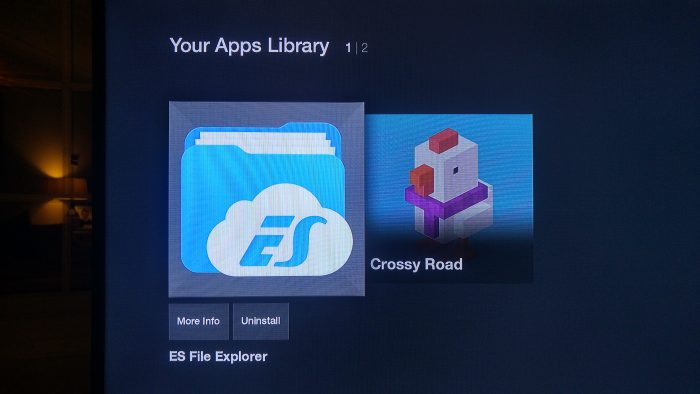 You'll then need to enter the URL for the Kodi ARM APK install, which you can find on https://kodi.tv/download/. If you hover over the ARM link you'll notice that it's quite long, so I fed the URL into bitly.com which produced a much shorter (and easier to type in) version of the APK.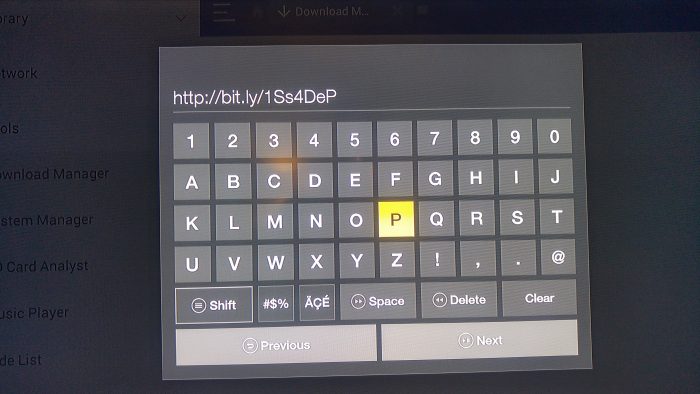 So we go from this..
http://mirrors.kodi.tv/releases/android/arm/kodi-16.1-Jarvis-armeabi-v7a.apk
To this..
http://bit.ly/1Ss4DeP
Don't worry about the Filename – this is in the URL anyway. It'll then start downloading, and you then need to click on "Open file"..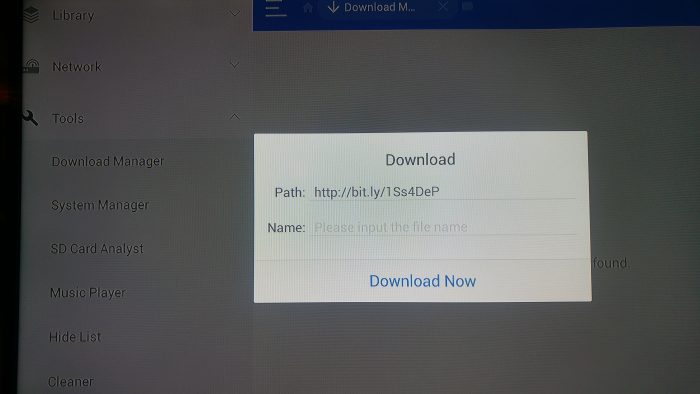 Once you've clicked on "Install" you'll then see a very Android warning screen telling you about all the permissions you're about to sign away. As I mentioned before, the Fire TV stick isn't as fast as your Android phone, so give it a short while to install..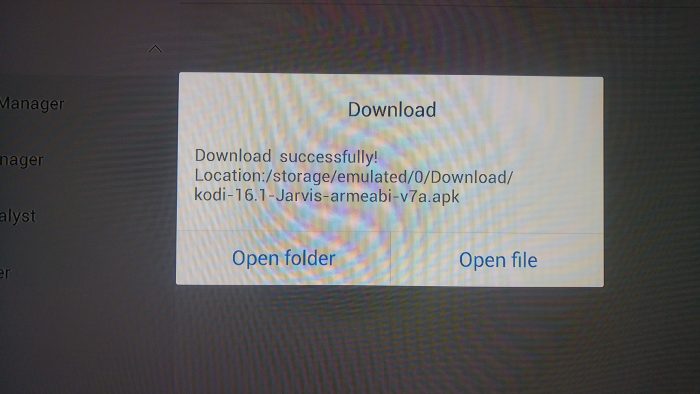 Once that's done, you simply click "Open" and Kodi is ready! That, I have to say, is all there is to it. You just need to access the Kodi app via the Settings and "Installed Applications" menu on your stick as it doesn't appear on the main Apps screen. Apparently this is due to me not having a billing address and credit card associated with my Amazon account.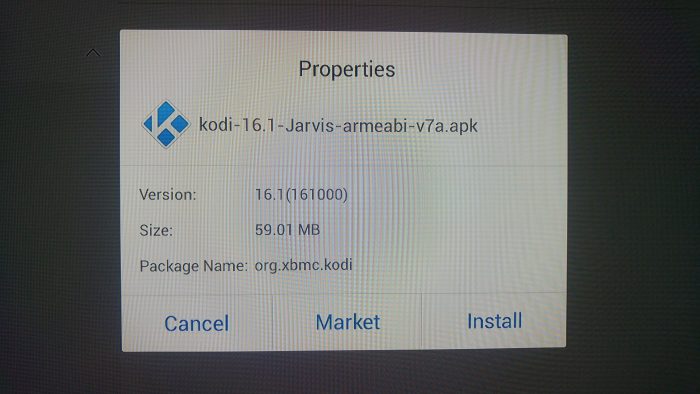 Yes, you're expecting me to tell you where to go to get all those Sky Sports TV streams now. You probably want to get into Sky Movies or other "releases" that are available on the internet. Suffice to say, it is ridiculously easy to get these streams. You're probably best to go to sites like seo-michael if you want them – but there's stacks of links on Google.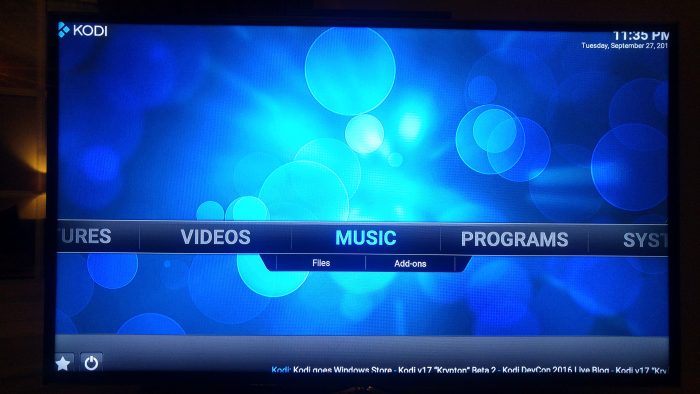 The basic steps involve you heading to ..
SYSTEM -> File Manager
..within Kodi and then clicking "Add Source" and putting in one of the "special sources" you "find" on the internet. You then need to ..
SYSTEM -> Settings -> Add-ons -> Install from zip file..
…and generally carry on from there.
Put it this way, the Amazon Fire TV Stick is £34.99 at the moment and, for £79 a year you're going to get a whole stack of quality (legal) content from Amazon courtesy of your Prime subscription. Not only that, but you also get speedy free delivery of your Amazon purchases. If you do decide to use Kodi for some "iffy content" then definitely investigate a VPN provider to protect you, because it's all too easy for someone to trace you without.