OK, this one might need a bit of explaining because, due to my lack of coffee this morning, it took a full 5 minutes before I understood what these did. Basically, if you look at your phone wall charger at home, it'll either have a cable dangling out of it or it'll just present one USB port for you to plug a cable into.
Here, these OneAdaptr FLIP devices will replace that charger and, depending on the model, do a whole lot more clever stuff t'boot. First up, the FLIP DUO. This, like all the FLIP chargers, is just 18mm thick and folds flat when you're not using it. This means that you can put the thing in your pocket without the UK plug sticking into your leg as it cleverly folds flat when it's not in the wall. Check this photo below to see how that works..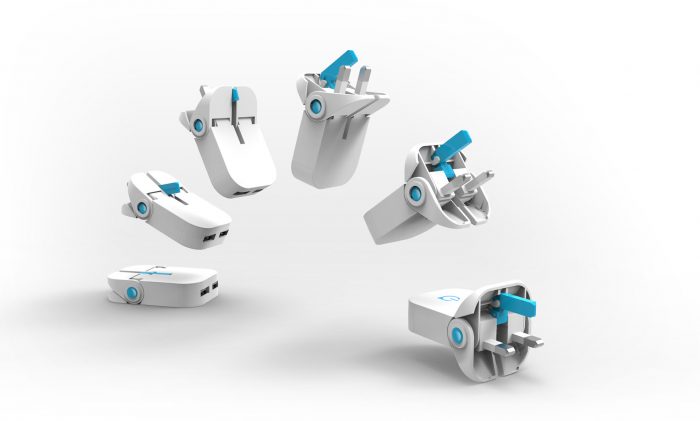 The DUO is £17.99 and has two USB ports, so you can obviously charge two things at once from one socket. Next, the FLIP QUAD for £27.99 presents 4 USB ports and again, it can fold the plug bit down flat so that you can take it on holiday, to work or to a hotel and charge 4 devices.
Lastly, the FLIP POWER is £34.99 and has two USB outputs like the DUO, but this one also has a battery on board, so you can charge two devices and fill up the portable charger at the same time. An LED display lets you know when its fully-juiced.
I don't know about you, but I do like the idea of that last one. Packing a charger, a portable power bank and a UK plug into 18mm and being able to carry it around is pretty good going.