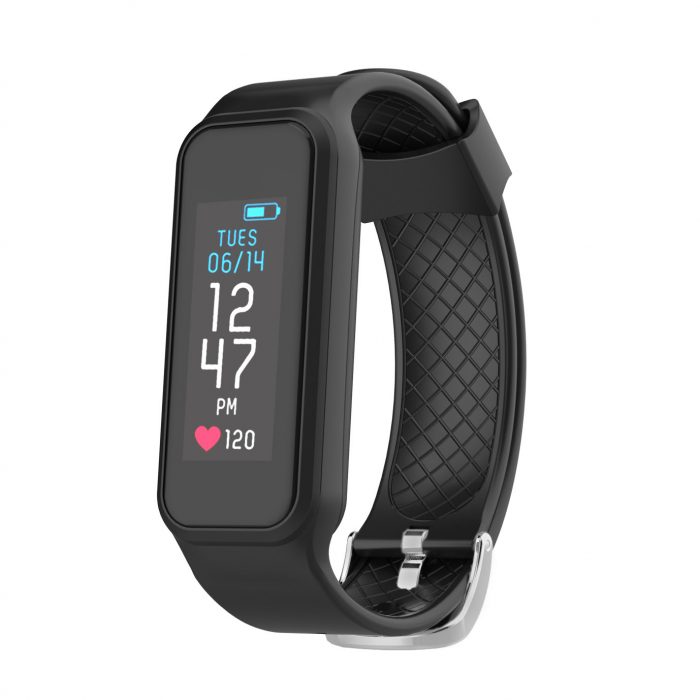 You know how this goes by now. The PR people have already assumed that you've bought all your Christmas presents, so now they're prepping the fitness gear you'll be needing after noshing on turkey, mince pies and chocolates all over the festive season. In reality, you'll probably be asleep for half of Christmas Day and then up at 4.30AM to go to some mad sale on Boxing Day, but IdealWorldTV (yes, one of those many shopping channels) have been in touch to let us know that they have the Archon MOVE Fitness Tracker, complete with Heart Rate Monitor, for £49.99.
Available in four colours, this is a gift that says, "Yeah, you're getting a bit podgy" and tracks your steps and distance travelled. Oh yeah, it'll tell the time too. The tracker will also tell you how many calories you've burned, your heart rate and it'll sync data with the app available for Android and iOS.
The OLED touch screen will let you track your sleep and it'll let you know about calls, messages, social media and calendar appointments too.
If you want to see someone doing a demo / trying to sell it to you, get over to IdealWorld.tv and click the little video button. It's £69.99 down the Tesco so this is £20 cheaper.