A short while ago we used to smile at the crazy weird people who queued up to get the latest iPhone. Now, we're seeing some different people queueing up. They're cool people. They're not Apple fans and we like them lots.
Wait… Have I stirred up the fanboys enough? 😉
Yes, since we mentioned that the OnePlus 3T was about to arrive, we also told you (our loyal, clever and handsome readers) that it was ready for pre-order on O2. Now, and this is purely down to us (and in no way due to advertising or popularity), there's big queues of people outside the O2 Oxford Street store. They're waiting to get their hands on the all-new OnePlus 3T a full four days before it goes on general sale.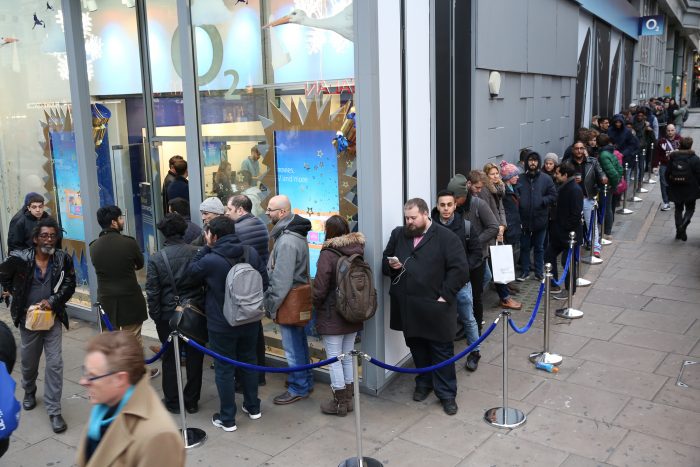 The handset is exclusive to O2, and has a Qualcomm Snapdragon 821 CPU (quad core) plus a massive 6GB of RAM. You also get 64GB of storage, audio port, fingerprint sensor, a fast-charge 3400 mAh battery, 5.5″ 1080p 1920×1080 screen (at 401ppi) and the usual 4G, Bluetooth 4.2, WiFi and GPS.
Alexandru Girbo was first in the queue and got his completely free! Look at him. He looks happy, doesn't he? I wonder if he'd had a few cups of "tea" beforehand? 🙂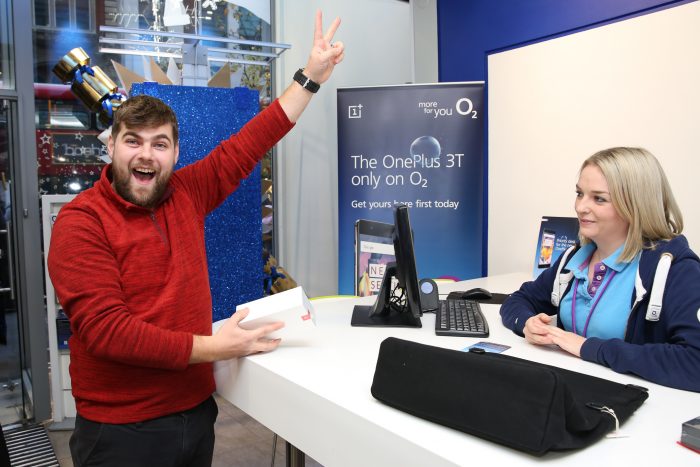 If you're interested, head to www.o2.co.uk/oneplus3t or check the press release below for plan prices.