I got a stonking deal at the start of this year when I switched to Vodafone (have a read about that here if you're interested). Now there's a very similar one for just 20p more than I paid. Plus you get unlimited texts, unlimited calls, 4GB of roaming included and your choice of entertainment (Spotify, Sky Sports Mobile TV or NOW TV) for a full year.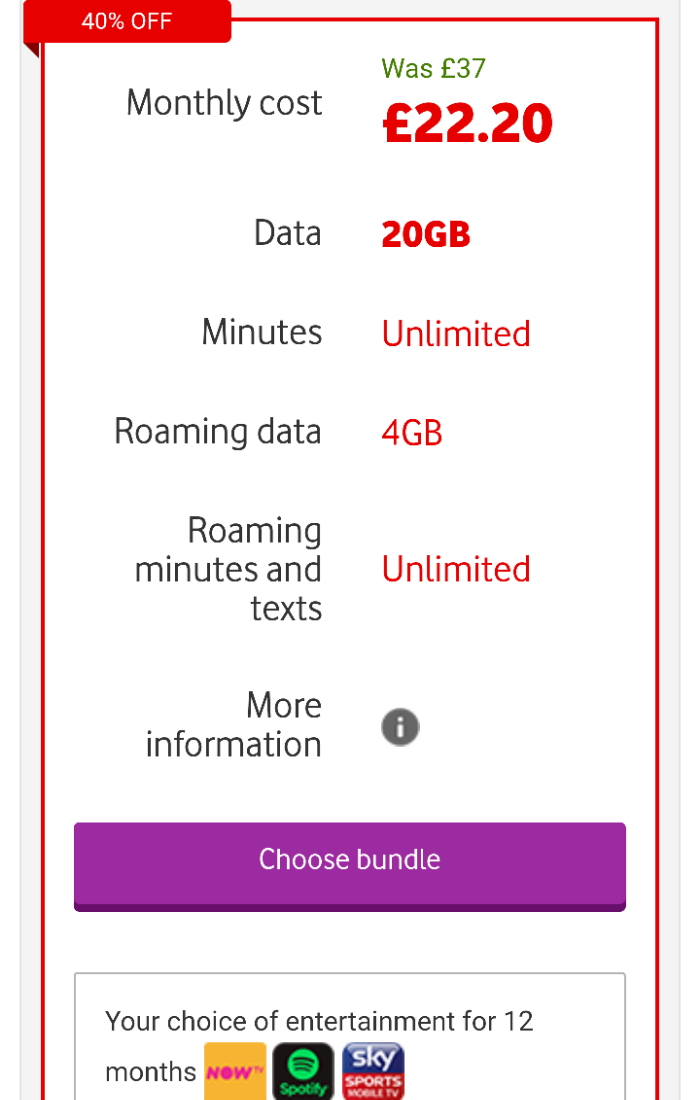 This particular package is now 40% off – it used to be £37 and it's a 12 month SIM only deal too, so you just use your existing phone or treat yourself to one in the Black Friday sales.
If £22.20 and 20GB is too much for you, check their 5GB plan, which has unlimited texts and calls plus 2GB of inclusive roaming data. It was £22 per month but is now £15, but you don't get the included entertainment package on that one.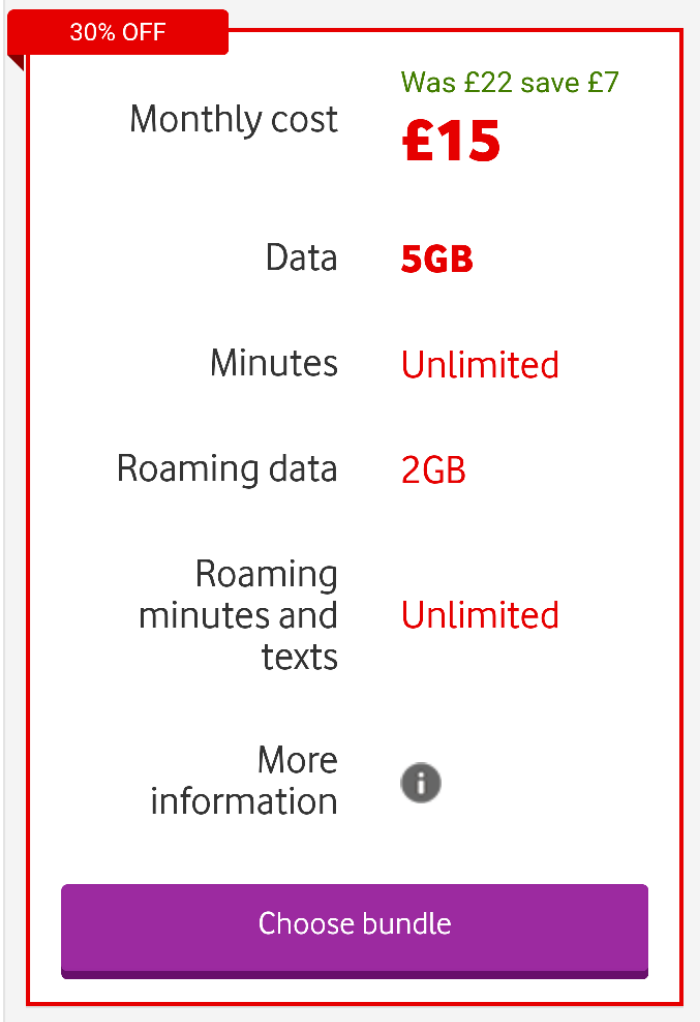 Some good deals if you want to go SIM-only, plus Voda offer their new fibre broadband package for customers too.
Oh, and if you use Quidco you should get £49.50 cashback, which effectively brings down the 20GB deal to £18.06 per month or the 5GB deal down to £10.88 per month. Come on, that's a bit good that is, but you've got to be speedy as the cashback offer ends today..


Apologies for the screen snap, I wanted to get this online as quick as possible 🙂