Well hello there, looks what's just appeared on the Vodafone SIM only page. A massive 20GB of data for just £20 you say? Oh yes please, we'll have a bit of that…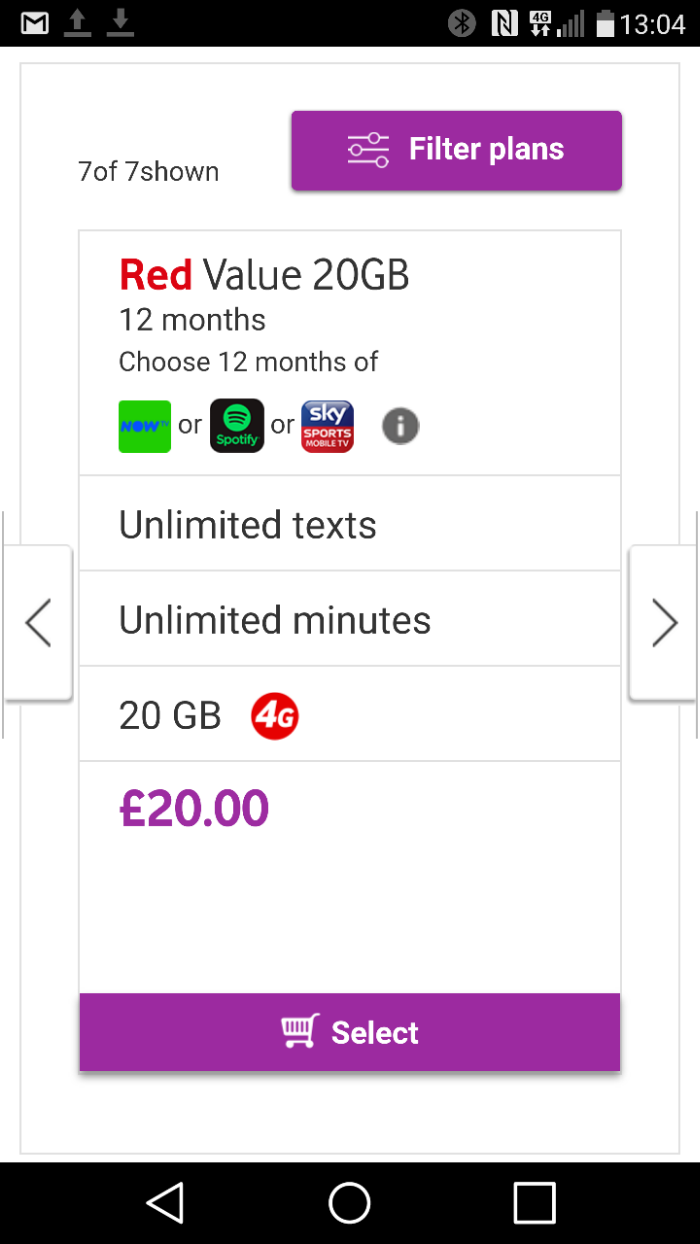 The deal is only available for a limited time and is usually £40_, but does also seem to include tethering plus unlimited calls and unlimited texts. As usual with Vodafone, you get to choose between a year of Sky Sports, NOW TV or Spotify access. Really, really not bad that. Not bad at all.
Further details on the SIM only pages at Vodafone. They also have the Red 3GB plan for £17 per month and the 4GB Red Value plan for £22 per month, although you'd be nuts to consider that right now as you can get 20GB for £2 less with the offer above.
The offer follows hot on the heels of some rather "interesting" changes to SIM only plans by Three, who have been kicking some customers up to more expensive deals. It also comes on the very same day that EE increased the prices of some of their SIM only plans.