We've written a lot about Amazon, their products and their Prime subscription service over the last few years. Now you can get Prime in the UK if you sign up as a new customer for £59 for the first year. Hurry though, the offer is only valid until Friday.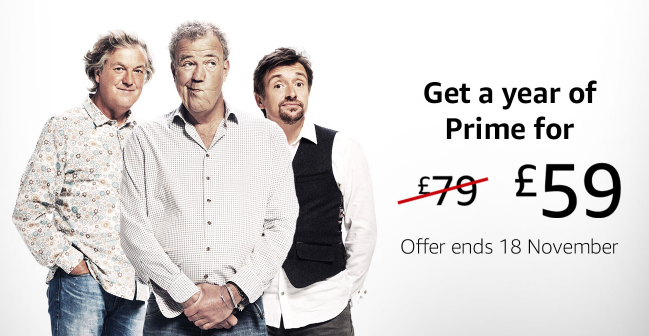 Whether this offer, which counts as £20 the usual £79 subscription price, is to promote the new Clarkson, May and Hammond show or to suck you into the Amazon ecosystem before Xmas we're not sure. It's probably a combination of the two.
What do you get for your Amazon Prime subscription?
Unlimited free one-day delivery on millions of eligible items
Amazon Prime Video (a Netflix competitor) video streaming service
Amazon Prime Music (a music streaming service with around 2 million tracks)
Amazon Prime Photos (unlimited cloud photo storage – great if you have an iDevice)
Kindle Owner's Lending Library (over a million books you can borrow on Kindle or on the Kindle app)
Early access to lightning deals on Amazon.co.uk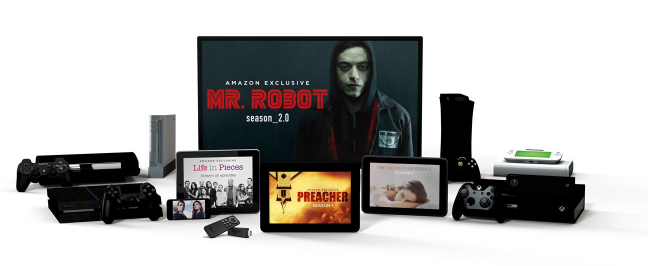 Are you wanting to get sucked into the Amazon World? Grand Tour may be the excuse, but from the heavenly other side you might find this a useful service.
Click here for the offer. It works out at £4.92 per month.