It's been quite a week: the IFA madness had just started to blow over, then LG announced the V20 and Apple announced the new Apple Watch Series 2 and iPhone 7. Just as all that was passing, Amazon threw their own announcement into the mix, and the device they announced may find its way into more people's hands than you would expect. The All-New Amazon Fire HD 8 is an improvement over the original Fire HD 8 and is more affordable starting at £89.99.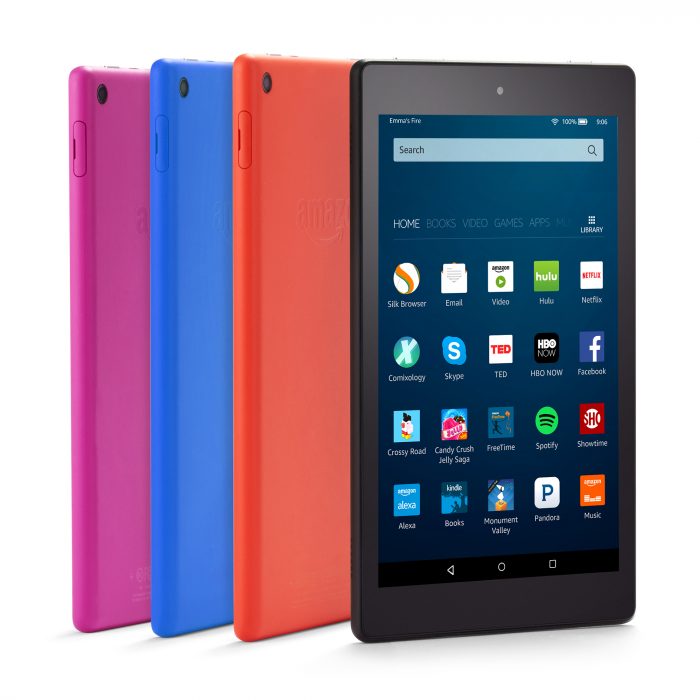 Amazon have bumped up the specs of the All-New Fire HD 8 so for £89.99 at launch this is what you get:
8″ HD screen (1280×800) which comes in at 189 pixels per inch
16GB internal storage (expandable with microSD up to an extra 200GB)
1.5GB RAM
4750 mAh battery which can deliver up to 12 hours use on a charge
Dolby-Audio stereo speakers
Alexa integration: Amazon's digital voice assistant built in (US only at the moment)
For the price that's a lot of tablet. Amazon make a point of stating that the All-New Amazon HD 8 is incredibly reliable, and that when compared to the iPad Mini 4 in tumble tests it is twice as reliable. When you think about it the iPad Mini 4 starts at £319 and doesn't have expandable storage, so the overall value proposition is there.
There will also be a 32GB version of the All-New Amazon Fire HD 8 (starting at £109.99) in case you need some extra internal storage. The All-New Fire HD 8 will be released on September 21st and you cant pre-order now in your choice of colours: black, blue, magenta or tangerine.

Those of you paying attention to the spec sheet above may have noticed that the All-New Amazon Fire HD 8 has Alexa integration. The Amazon digital assistant is currently only available in the US of A. Stay tuned to Coolsmartphone.com, as we have some interesting content lined up about Alexa. The next week is going to be very interesting…