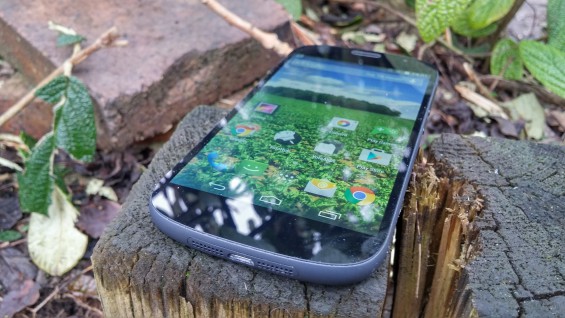 If you want a phone with a nice LED screen on one side and an e-Ink low-power screen on the other, the YotaPhone 2 should be on your shopping list. It's a phone we reviewed and it'll let you read books for an absolute age.
Anyhow, the people at GearBest continue to have quite a stonking sale, and you can now get one of these phones for a mere £106.80. That's really rather good, but again you've got to be quick as it's a flash sale.
Details on this one are as follows. It runs Android 4.4 (I know, I know) and is powered by a Qualcomm Snapdragon 801 Quad Core 2.26GHz CPU. There's 32GB of storage, 2GB of RAM, NFC, Bluetooth 4.0 and there's a 5″ front screen. The cameras? There's an 8-megapixel camera at the back and a 2.1 megapixel at the front.
No microSD card on this one, but there's WiFi, GPS and FM radio plus 4G connectivity.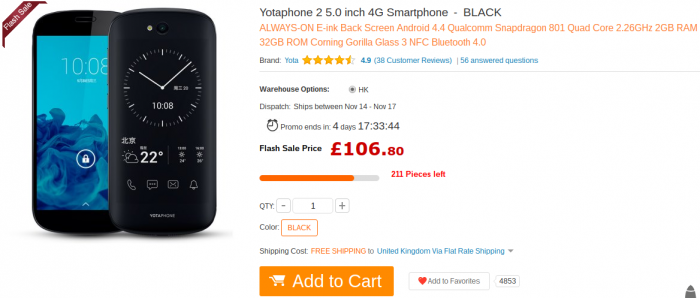 A phone that looks and works completely differently to everyone else's? Not bad for a nudge over £100.
Update: One of our eagle-eyed readers below advised us that the YotaPhone 2 now runs Lollipop. That's even more of a bargain in our eyes. Thanks Carl!