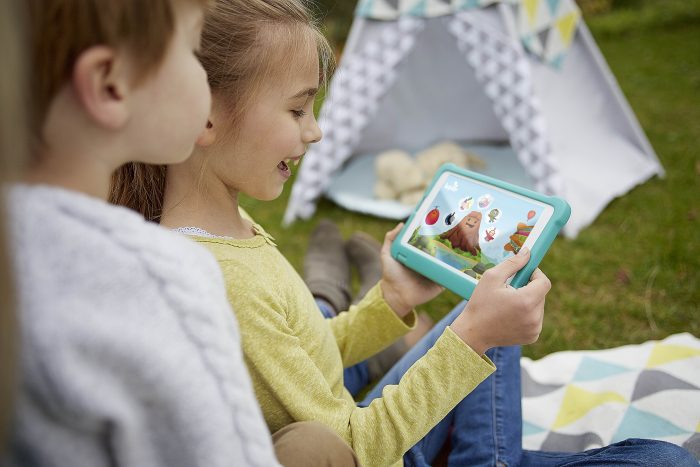 Remember the kid-friendly EE Robin? It was the world's first 4G-connected tablet which was designed specifically for parents and their children. Now an updated version is available, with the new Robin adding an improved Hopster app for "digital playtime". This app delivers 1500 episodes of kids TV shows, 100 nursery rhymes, songs and learning games. There's no ads on the app and parents are able to easily control every part of the EE Robin – including app management and time control.
The life-friendly tablet has a carry handle and kickstand so that you can prop it up easily. It also includes 40 pre-loaded games and educational apps.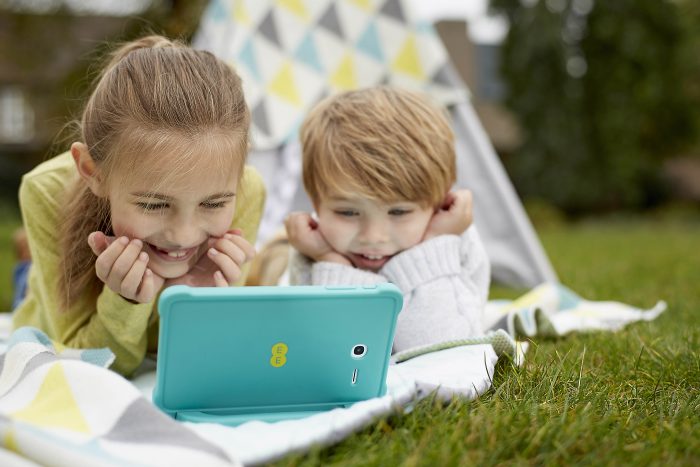 A tablet like this isn't all about specs, and it runs Android 5.1, a quad-core 1.1GHz CPU, 2GB RAM, and double the storage of the original Robin. Inside you'll find 16GB of internal storage and you can whack in a microSD card too. The screen is 7″ (sadly we don't have the resolution) and there's a 2 megapixel camera.
If you're interested, it's available on a range of Pay Monthly plans starting from £17 a month. You can also get it on Pay As You Go for just £129.99. It's a child-friendly and safe tablet with an easy-to-use parental interface, plus there's WiFi and 4G connectivity. Head to ee.co.uk/robin for more info.