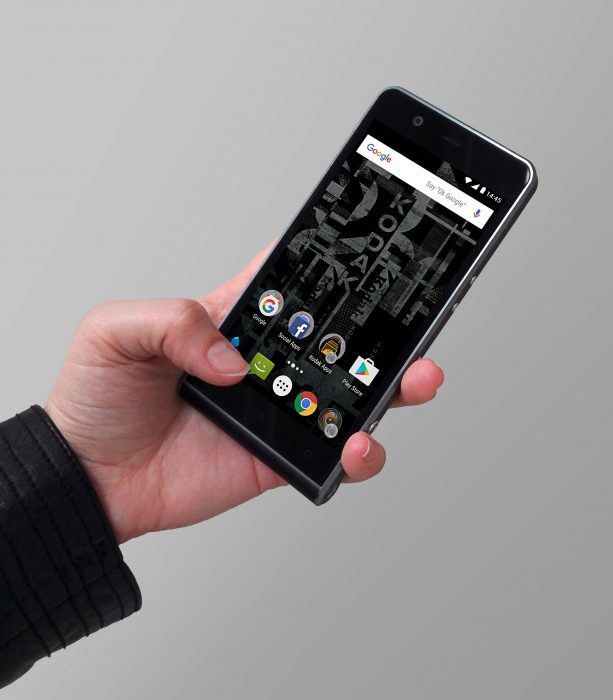 I've got used to press releases now. Usually, if a company is launching a new phone and they've no experience in phone making, it'll be a rebrand of another phone. Take the Bush Spira E3X for example. It's basically an Archos phone with a different logo on the back.
If I'm brutally honest, I was expecting a fairly "normal looking" slate from Kodak. I was expecting it to be a generic slab which had a shiny Kodak logo on the back.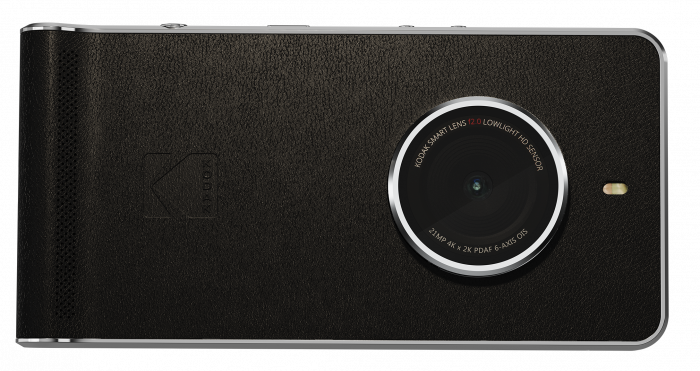 Well, this definitely isn't one of those. Meet the Kodak Ektra – a phone which actually shouts, "I'm a camera" pretty loudly, then says, "…and a phone too".
Around back, a 21 megapixel camera with fast focus and dual-LED flash, an f2.0 aperture and DSLR functionality. Up front, a 13 megapixel f2.2 shooter. Both get optical image stabilisation and autofocus, 4K video capture, Phase Detection Auto Focus (PDAF) and HDR imaging.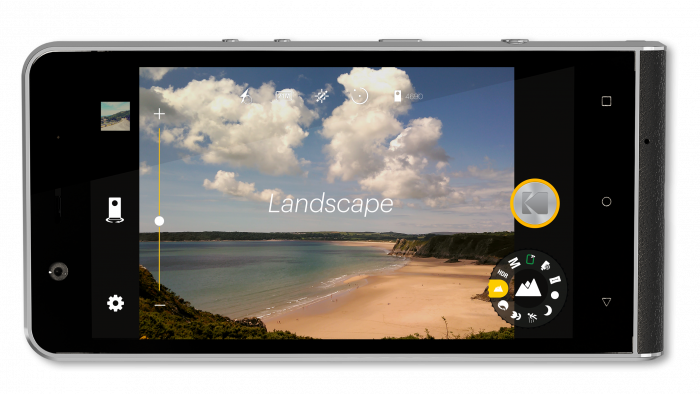 The phone uses haptic feedback in a custom camera app to give you easy control of shots. An SLR-style jog-wheel lets you scroll through settings such as Landscape, HDR, Portrait, Macro, Panorama, Bokeh, Sport and Night-time. A manual mode let's you tweak around with shutter speed, exposure, ISO, focus and white balance. As you go through these you'll see the results instantly on the preview screen. For the less brave there's a "Smart Auto" mode which will do a lot of the heavy-lifting for you.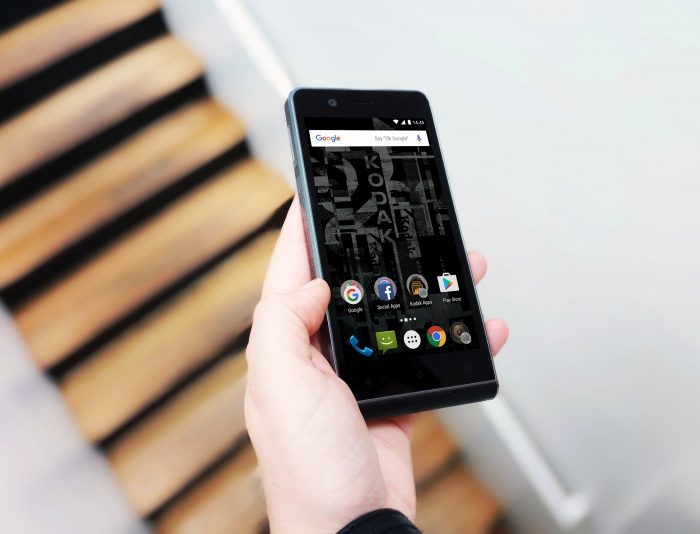 The proof in the pudding will be shown when we actually get to borrow one of these, but Kodak tell me that there's tech inside to ensure that photographs look as good as they can be. Low-light and night shots seem to have been high on the priorities list, with something called "ARCSOFT Night Shot Technology" working with specially-certified Kodak lens coating wizardry to ensure that more light hits the sensor.
Kodak also tell us that…
(The Ektra will) reduce ISO noise, brightening underexposed areas and stabilising blur from slow shutter speeds. Dynamic Focus and Object Tracking give additional control over the camera focus while crisp, clear images are guaranteed through automatic Image Noise Reduction features, reducing the need for extensive post-editing.
Here's some examples that Kodak sent us from the Ektra camera. Click each thumbnail to see the full shot..
Cost? Well, it's going to be £449 and will be in shops around Europe from December. Kodak have also brought back the dual-press dedicated shutter button and there's even more traditional tones within the phone via a "Super 8 app" which lets you add a stack of professional features. There's also editing software from SNAPSEED with the ability to print off your creations and share them out.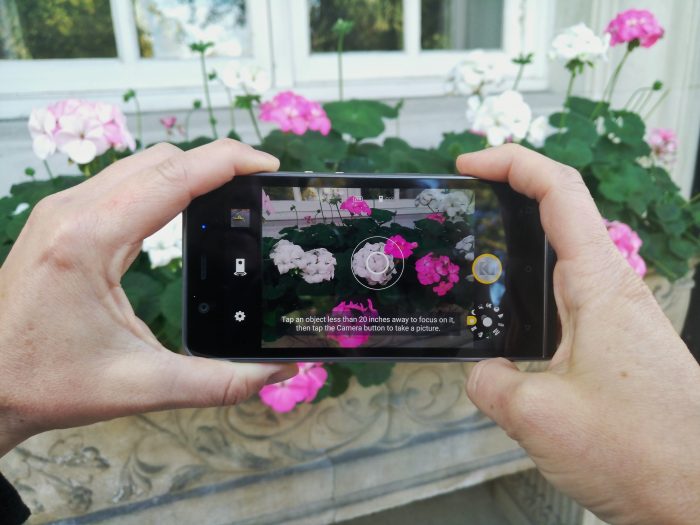 As for specs, it's powered by a HELIO X20 Decacore processor ….. woaha there. Just wait right there. That's 10 CORES (get the full geek-fest info on the CPU here). The specs-sheet says 2x Cortex-A72 @ 2.1GHz ~ 2.3GHz, 4x Cortex-A53 @ 1.85GHz and 4x Cortex-A53 @ 1.4GHz. Woaha. I say again. Woaha. This sounds very promising indeed. Very promising.
It's also got 3GB of RAM, a 5″ 1080p screen, 32GB of on-board storage, a microSD slot and will run Android 6.0 (Marshmallow). It's got a 3000mAh battery and USB Type C charger.
Full specs as follows…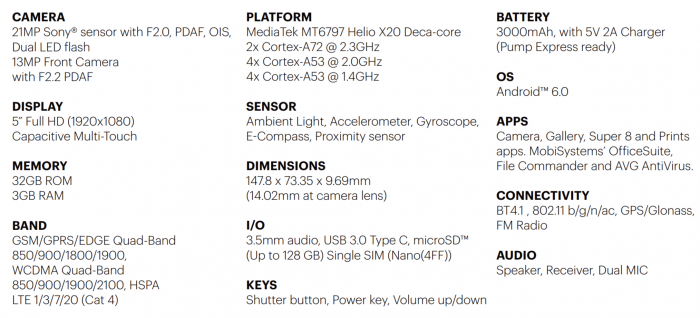 You can register for updates on www.kodakphones.com. Further info below…