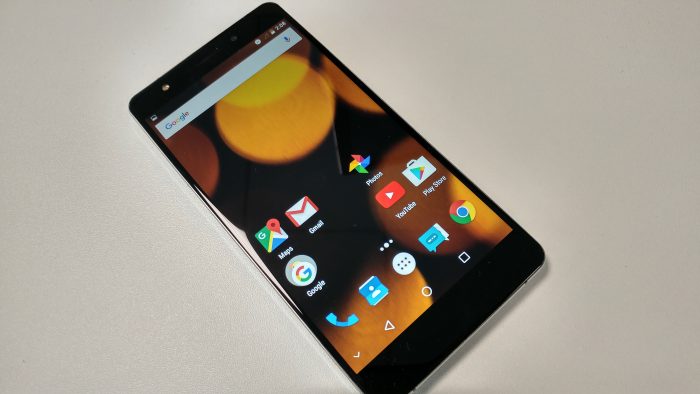 The lower-end of the smartphone market has become very competitive of late. Not only that, but it's also got better. The build quality is better. The specs are better. So, when I say, "the lower-end", I generally only mean the price.
Bush isn't a brand that many today will have heard of. Indeed, when I Googled to find their homepage I found many more links to a rock band called Bush and the former US President George Bush. Back in the 1980's and 1990's you may have seen them or their sister brand Alba creating HiFi systems like this..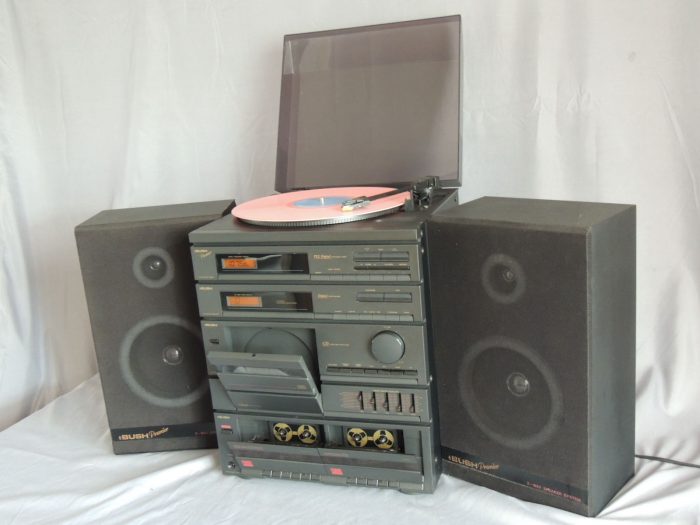 In recent years Home Retail Group bought the "Bush" and "Alba" brand, and you'll now find them exclusively sold in Argos and Homebase.
This, then, is the E3X. It's less than £200 and has some very good specs indeed. Let's start with the 4GB of RAM, then perhaps tell you about the whacking great 64GB of storage and the 21.5 megapixel rear camera (it's a Sony sensor too). Good huh? Not bad for £199.95 is it?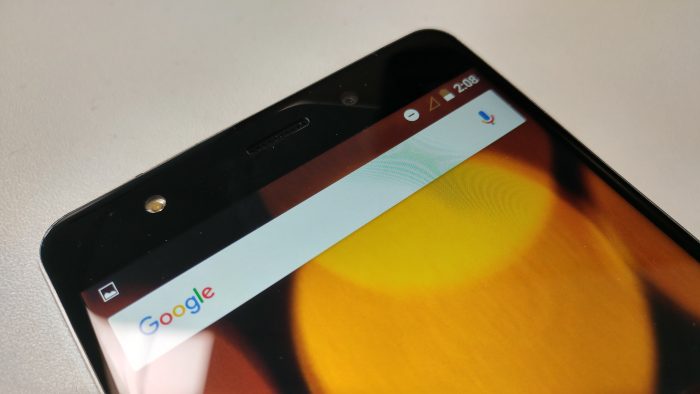 It has a 5.5″ 1920×1080 display with ~400dpi. It's dual SIM or you can use one of the slots for a microSD instead. Available from Argos, it is completely SIM free so you can use any network and any plan, whether it be SIM-only or Pay As You Go. There's a Mediatek MT6755 CPU running the show. This is octa-core, with 4×2.0Ghz and 4x 1.2Ghz. It also has a Mali-T860MP2 GPU. Around back there's a fingerprint sensor which is positioned nicely so that you pick up the phone and securely unlock it without thinking.
Under the hood Android 6 runs the show and there's a 3000mAh battery plus GPS, WiFi, Bluetooth 4.1 and fast charging technology to get your powered up quickly.
When you look at how far we've come with these supposedly "budget" smartphones, it is a bit shocking. Take, as an example, the Samsung Galaxy S7. That has less storage on-board (32GB) and sells here in the UK for £569. Sure, it's got a better screen, it's lighter and a bit faster but .. is it worth the additional £369.05 ? You could get two of these Bush smartphones for the same price, then get yourself a 32″ TV and still have £40 left over for a meal on the way home. Blimey.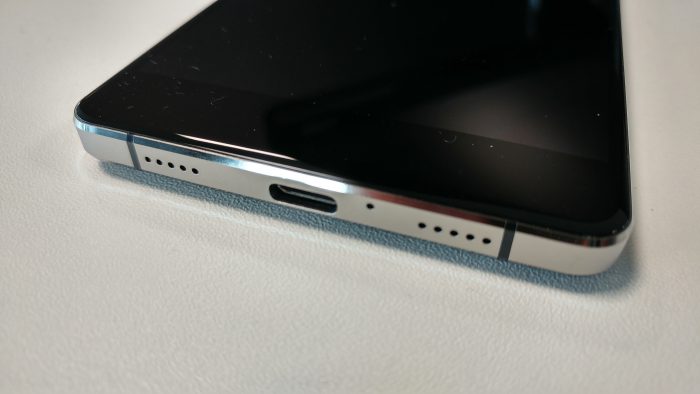 There's a few things to consider though. Out of the box, this definitely has some "presence" or, should I say, "weight" to it. It's 186g and, although it's not going to hurt your arm, it's going to give someone a nasty bruise if you throw it at them. The design is perhaps an example of the old Brutalist design architecture. The matt-silver edging around the phone is angled above and below at a sharp 45 degrees and it seems to be making no apologies.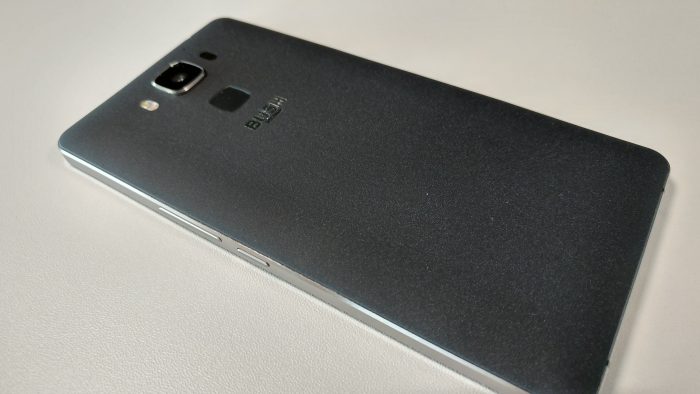 Don't get me wrong, it's not overly ugly, but I felt like the phone was saying, "Yeah, I'm a bit heavy, but I'm here, I'm not going anywhere and I'm as good as anything else you've got in your review box, you ponce!"
Perhaps I've had too much coffee. Perhaps I've reviewed too many mobile phones. Either way. The black front panel and the edges of it stayed on the right side of my "screen-to-body ratio" meter. That screen was relatively bright and nice to look at too. In my time I've seen some crap screens at this price point, and this really isn't one of them. Good resolution, good brightness. Crisp and a good outdoor experience. It has an adaptive backlight (which will adjust depending on the daylight) and something called "MiraVision" which apparently tunes the picture in realtime. There's a ger-zillion settings in here which let you change the contrast, saturation, brightness, sharpness, saturation and a whole lot more. I switched it to "vivid".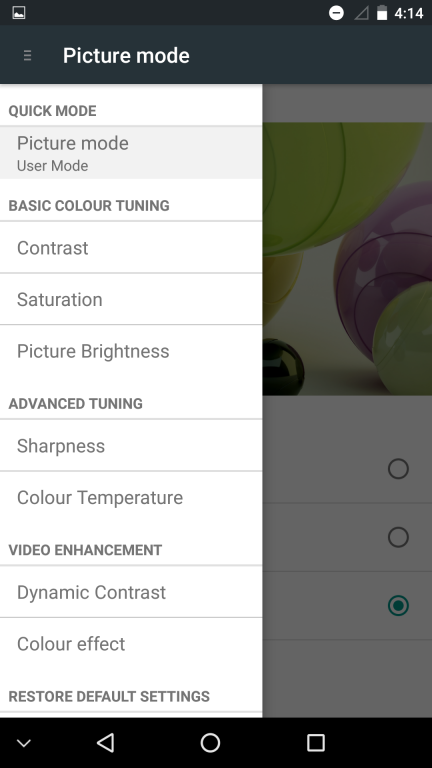 You might find that the screen becomes a bit of a fingerprint magnet, even with the 2.5D curved screen.
Up front an LED can be adjusted and changed in the settings. You can set which colour you want shown for missed calls, messages and incoming calls etc.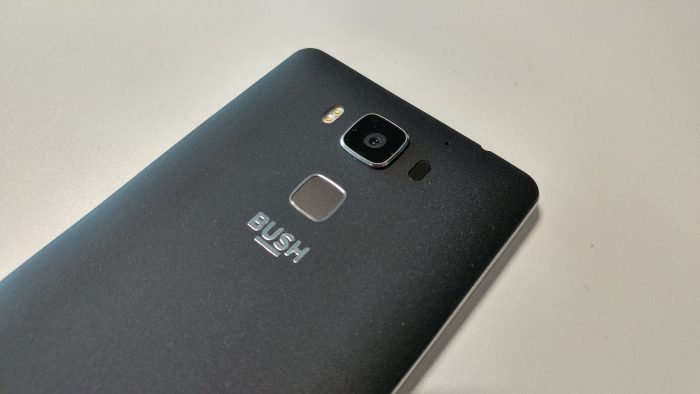 Around back, the phone (it's built by Archos) is soft-grip and rubberised, and did tend to attract fluff out of my pocket quite a bit. That 21.5 megapixel shooter (yes, 21.5 megaxpixels) actually performed rather well … in daylight at least. It comes equipped with laser autofocus for up-close shots.
Down at the bottom there's a dual-speaker arrangement for your audio, although I only seemed to get sound out the right-hand one, so I guess that the other one is for show. There's also a USB Type C port. Yes. USB-C, on a smartphone costing less than £200.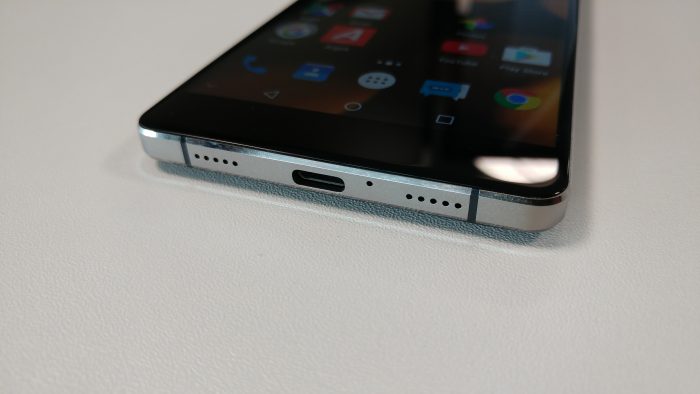 To the right, the power button (which you don't necessarily have to use if that fingerprint sensor is used) and volume controls..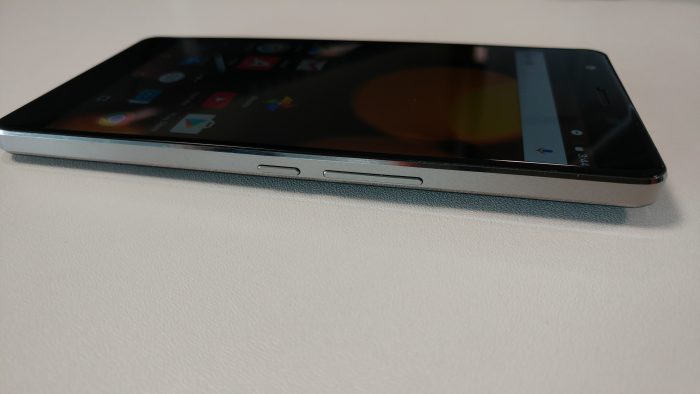 Up top, and curved into that back and the side strip, the 3.5mm audio port. On the left side you'll see the SIM card tray – it's microSIM, so you might need to check the SIM you're buying to go with this. That said, most networks provide those "3 in 1" SIM cards now, so you just pop out the relevant one.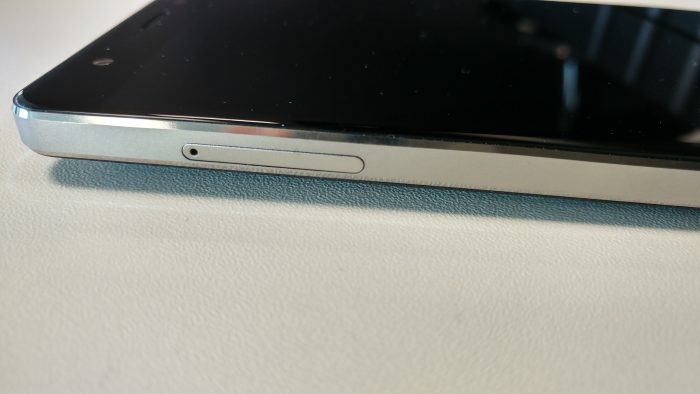 You'll notice above that I touched on the fact that this is actually an Archos-built phone. It is, if I'm completely honest, a Archos Diamond 2 Plus with a different badge. Archos actually announced the Diamod 2 Plus in February at Mobile World Congress, but it now no longer seems to be available to buy from the French company and has become rebadged as an Alba, or effectively as an Argos product. Perhaps it was just easier to sell it that way than having Archos at Argos? 🙂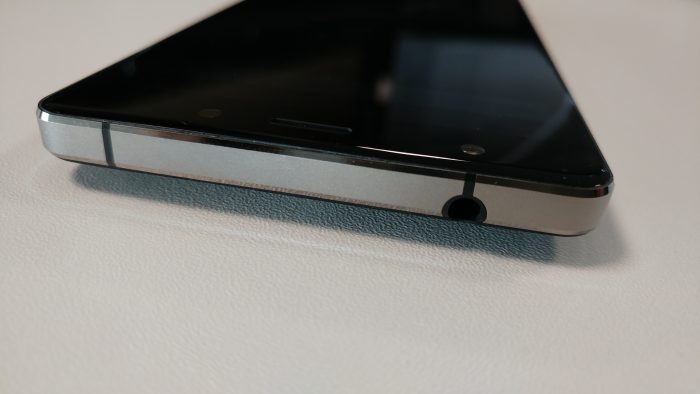 Inside it's a relatively vanilla Android experience. The setup process will ask you politely whether you'd like a couple of additional apps – if you say yes then you'll get a link to the Argos website dropped into your apps and the "My Argos Card" app. You don't have to have these installed and they're easy to remove. It's a bloatware-free zone to be honest, and I liked it that way.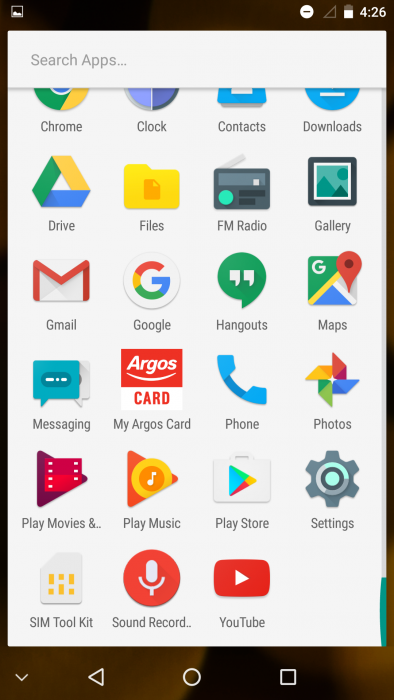 The navigation bar / controls can be changed around and it's all on-screen. Other additions I quite liked included the scheduled power on / off system (I tend to use this overnight) and the "Turbo Download" function, which combines your WiFi and your mobile data connection together to grab files more quickly.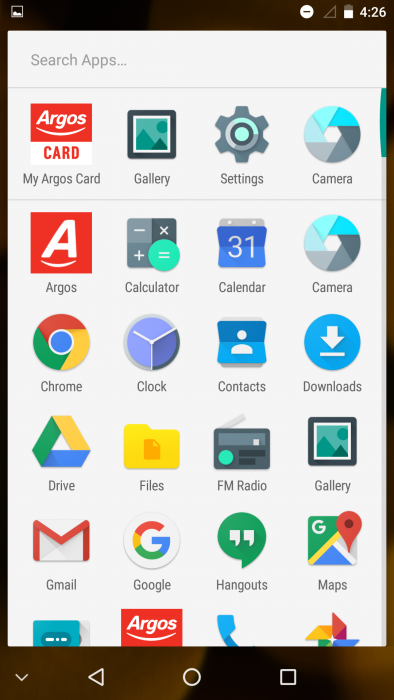 On board you'll find all the Google apps you'd expect – Chrome, Gmail, Hangouts, Google Now, Maps, Photos, Play Music, Play Movies, YouTube and so on. It's a fairly brisk experience and you can definitely push the phone a bit harder than other handsets at this price point – it looks like the addition of the 4GB definitely helps, and you really don't need to worry about spending more money on a microSD card for a while. That 64GB of on-board storage will keep you going for quite some time and will cope with the 21.5 megapixel images generated by the rear camera.
When you get setup it'll ask you whether you'd like to use the rear fingerprint sensor. I've given this a good old try and, unless you've got sweaty fingers, it seems to work very well.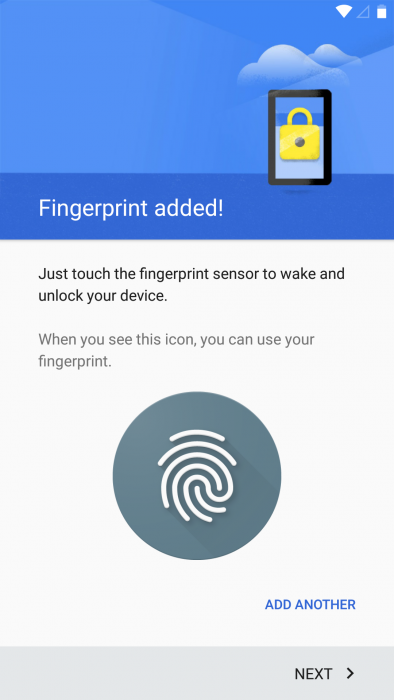 The camera itself struggles in low-light and the HDR can take a while to process. If you use it inside you're going to need the flash. Outside, the rear shooter performs admirably, but inside and with any up-close activity it did tend to struggle somewhat, even with the 21.5 megapixels.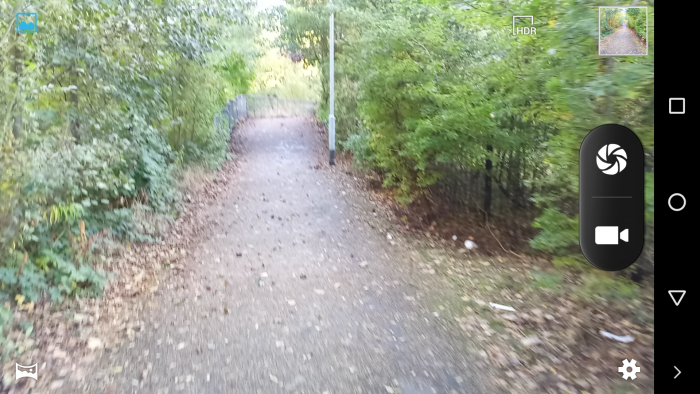 There are some good things to mention, such as the fact that the video mode allows object tracking and it'll save images as RAW too. There's face detection, gesture shot, smile shot and face beauty mode plus a load of filters too. Although HDR takes a while to process and it's keen to tell you to hold the camera still, it still seems to grab the shot relatively well. Here's an example of the difference with HDR on and off..
Here's some further example shots from the rear camera…
As you can see, inside and in low-light situations you can struggle unless you use the flash. If I held the phone still then HDR shots inside were OK, but the colours looked a bit washed out. Outside things are relatively good, I must say.
Overall
Perhaps it's me. Perhaps I'm getting too many smartphones appearing onto my desk of late, but I have to sit back and question whether I'd really be that upset if someone took away my super-expensive smartphone and gave me this sub-£200 phone instead? Sure, there's a few things I'd like to improve, but the list really isn't that long as it's not as deal-breaking as it used to be with budget phones from a year or two ago.
The HDR images took a short while to process and low-light shots aren't as good as they could be. I couldn't double-tap the screen to wake it (this is just a "want" and definitely not a deal-breaker). The phone was a little heavy, perhaps not as stylish and not as blisteringly quick as the top-end smartphones.
They're criticisms, sure, but wind the clock back a couple of years and I would've been getting a sub £200 smartphone with a small screen, terrible resolution, no auto-backlight, hardly any storage, a tiny amount of memory, a flimsy build and such painfully slow performance that you'd end up never installing anything on it for fear of it freezing completely.
This is a phone with a big, clear, 5.5″ 1080p screen. It's a phone with a huge amount of on-board storage plus a microSD for even more. It's a phone with an octa-core processor and a camera which is more than average.
Bush Spira E3X Review
Build quality - 89%
Screen quality - 89%
Camera - 72%
Value for money - 92%
The camera doesn't quite live up to the 20.5 megapixels, but for the money this phone has a good screen, stacks of storage and decent speed.