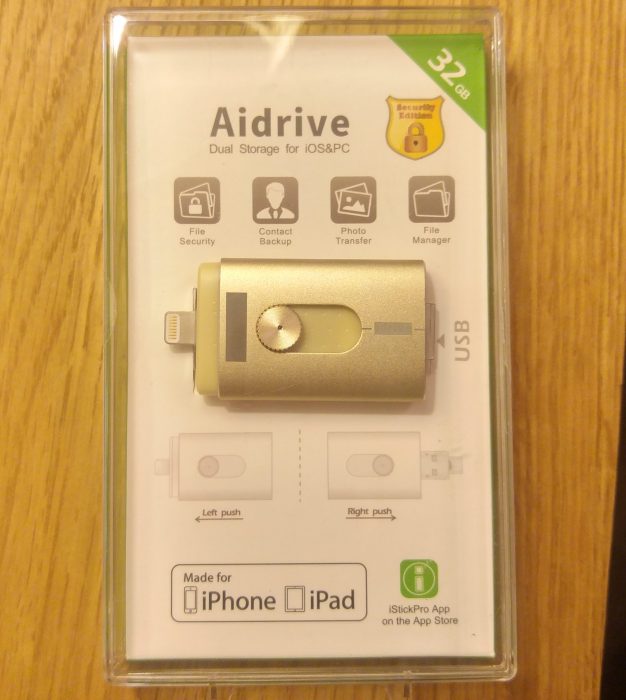 Just recently we took a look at the SanDisk iXpand Flash Drive. It's effectively a USB stick for your iPhone and iPad that'll also plug into your computer so that you can back stuff up. It was £39.99 for the 32GB version. This one is a lot cheaper, but sadly at the time of writing it's unavailable on the Amazon listing we were pointed to, but expect it to cost £28.99.
This thing doesn't just connect to your iPhone, your iPad and your PC. No. This will connect to an Android handset too. Plug it into your iPhone and boom – you'll get 32GB of storage. It's a dinky thing with an aluminium body casing.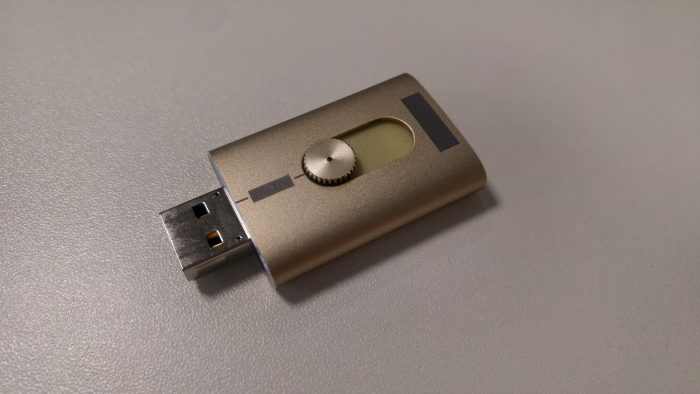 The Aidrive operates via a central push button slider. Put the button down, slide one way and you'll get an Apple Lightning port. It's fully Apple MFI Certified so you know it'll play nice with your shiny iPhone or iPad. Slide it out the other way and you'll get a USB port for connecting back to your PC or Mac – but more on that in a moment. Oh, and don't forget, you don't have to move your data to another device if you don't want to – just backup your iPhone images and content to this as a backup solution.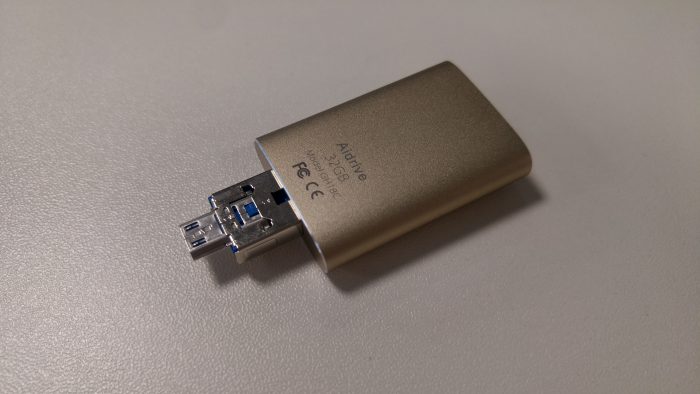 To get this working you'll need to install the free iStickPro app. This is similar to the app we used with the SanDisk equivalent, and will let you easily move media to and from the stick via a simple and easy-to-use interface.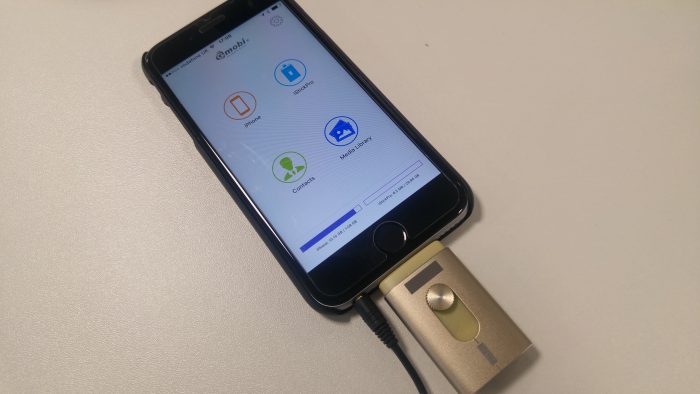 The app will let you back up your contacts, view pictures, browse files and you can upgrade the firmware or format the stick too.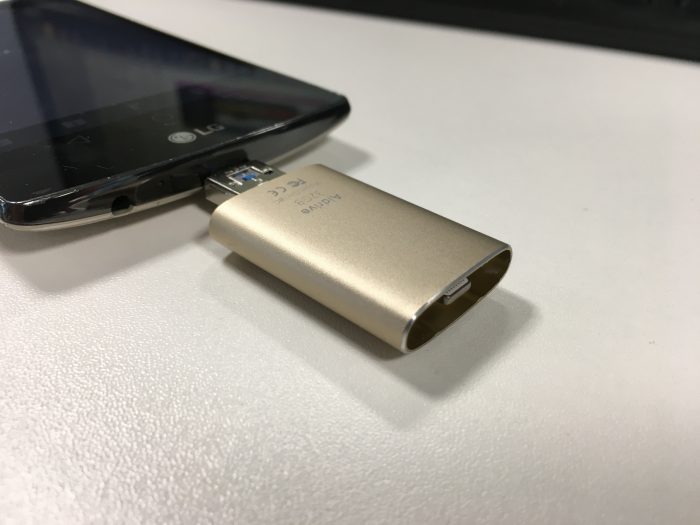 Moving data to your PC is then simple enough. Plug it into your laptop or whatever and it'll just show up as external storage, just the same as any USB stick in the world.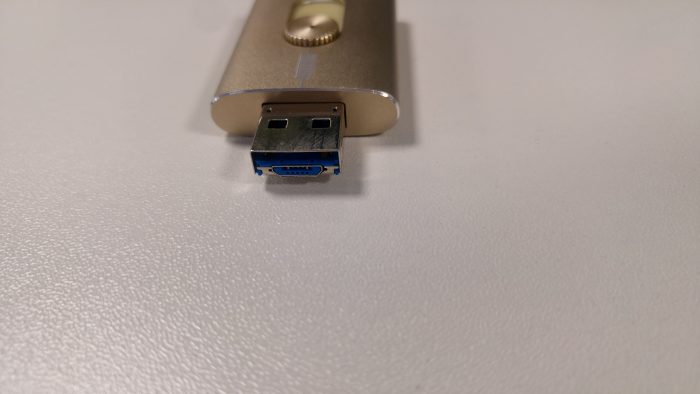 However, what I should also mention is the fact that you can plug this into an Android device too. This effectively makes it a 3-in-1 device as there's Android OTG compatibility too. Hidden inside the USB plug is a microUSB plug. Getting the thing out is a little tricky, as you need to push out the USB port and then use your nail to slide out the microUSB port via a small blue notch. Once you've slid it out it'll lock in place quite nicely so that you can push it into your Android phone or tablet.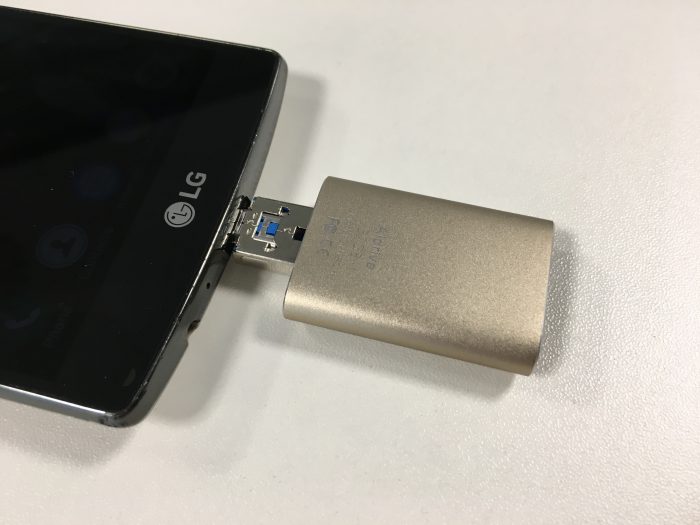 Overall this is a natty little device and I quite liked it. Through the iOS connection you'll get 15MB/s. On Android you can expect 10MB/s.