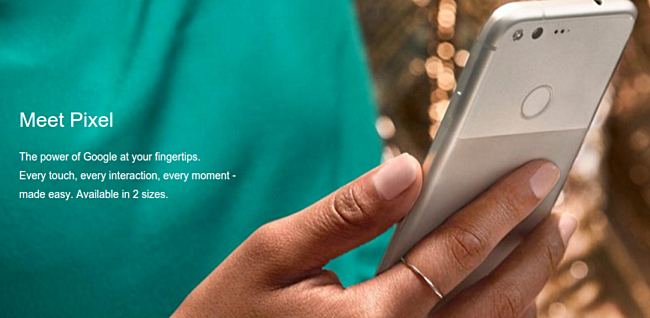 Looks like someone at Carphone Warehouse is going to be buying the Fail cakes after full details and product shots of the Pixel and Pixel XL spilled all over the interwebs.
The actual launch is tomorrow, but we now have various photos and specs of both devices. These seem to match up pretty closely with what we expected already and include a Snapdragon 821 on the Pixel with a quad-core 2.15GHz CPU, 4GB RAM and a 5-inch 1080 x 1920p display. The camera setup is believed to be the same on both devices – a 12 megapixel rear shooter and an 8 megapixel front. It's to be powered by Android Nougat (7.1) and will have a 2,770mAh battery.
Meanwhile, the Pixel XL is showing as having a 5.5″ 2560×1440 screen and a 3450 mAh battery. Both devices will get a round rear-mounted fingerprint sensor and a choice of 32 or 128GB of storage.
We'll be bringing you the event live tomorrow so, if you want to get the latest, join us for that.