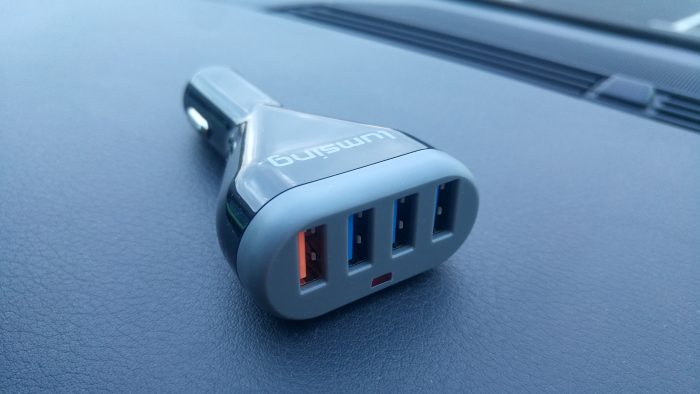 Agh!! You're running back to your car and your phone is running low on battery. It happened today and my car has now become a recharge centre. However, if you go and buy a car charger thing from the local market it'll probably be a cheaply-made thing that will fall apart and maybe charge your phone a bit before it starts to smell funny and break down.
Here, from Amazon, is the Lumsing 48W 4-port Quick Charge 2.0 Car Charging "Station". Woaha. Long title huh? Basically, if you have a phone that "does" fast charging, you're going to want to get this thing. It's £12.99.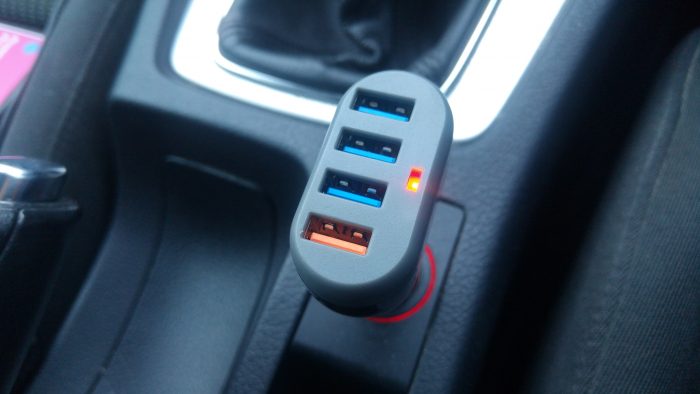 First up, there's four USB ports total on this, but three are "standard" USB ports too. The one Quick Charge port – that orange one – will charge devices up to 75% faster. You can get up to 8 hours of charging from 15 minutes of charging.
A total of 48 watts of power can come out of this thing at the same time. The device also accepts 12V-24V power input, so if you're driving a truck then it's happy with the 24V power input too. The Blue "Smart" ports put out 5V and 6.6A total.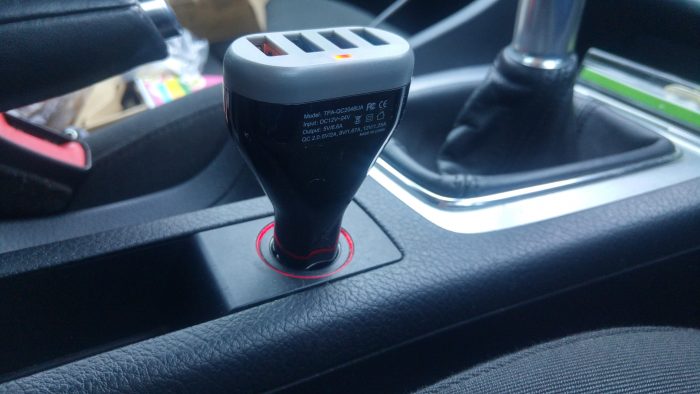 There's only one minor thing, and that's the size. It sticks out quite a bit as you can see.
It does charge my QC-enabled phone incredibly quickly though. Just go ahead and plug in your tablet, your phones or whatever else you have in your car. Boom, you're done. Charge away. Just watch that it doesn't knock into your arm due to how tall it is.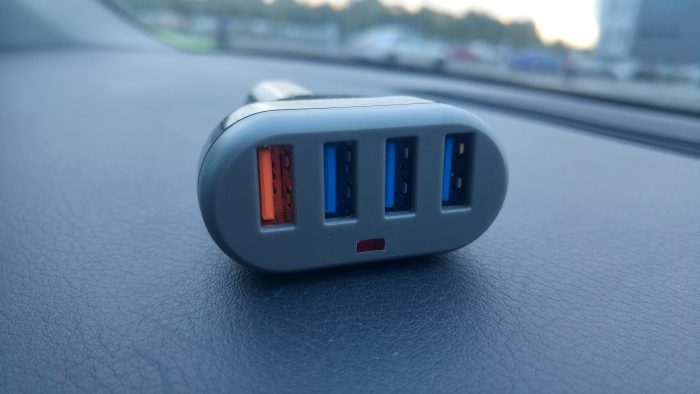 Lumsing 4-Port USB Car Charger Review
Build and use - 90%
Design - 76%
Packing a Rapid Quick Charge USB port plus three other ports, it'll resolve your charging needs. Just a bit tall really.