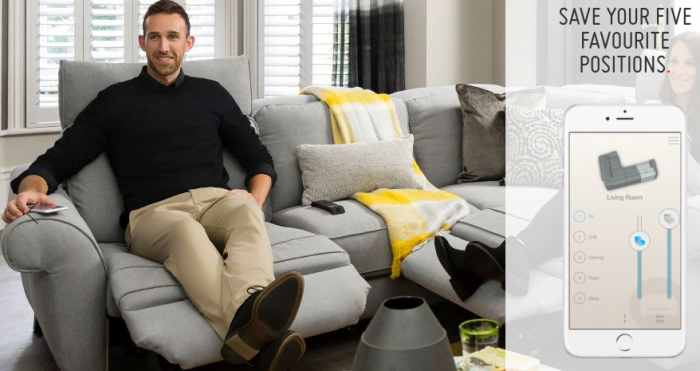 Well, isn't this just my dream thing? Recently I went to a "certain" furniture store here in the UK (y'know, the one that has a permanent sale on) and I was actually quite surprised with the amount of sofas that plug into the mains. However, having a big handle on the side to recline the thing or a remote control on a wire is so old fashioned compared to these ROM sofas.
Along with an accompanying app, you can control your sofa easily via your phone. Five different positions per seat can be selected and, via your WiFi connection, you can select your position instantly. The people at ROM sell their sofas inside lots of local furniture stores, so you can head to your closest one and see for yourself.

The app works with the ROM Premium 2 sofas, such as the Bellona, Jupiter, Fortuna, Remus and Levana. If you don't have your phone to hand, don't worry, all five positions are programmed into your sofa and can be accessed via discreetly hidden buttons.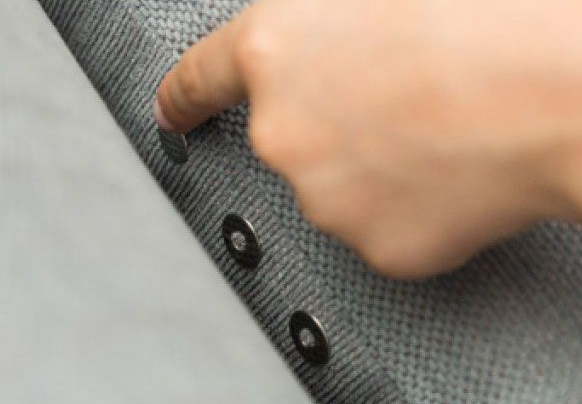 The ROM sofas are created and purchased in-store via an app too, so you can see your sofa being made in front of you. It's all totally bespoke and the Aladin Sofa Control system can be added from £185.
Head to romsofas.co.uk for more info.