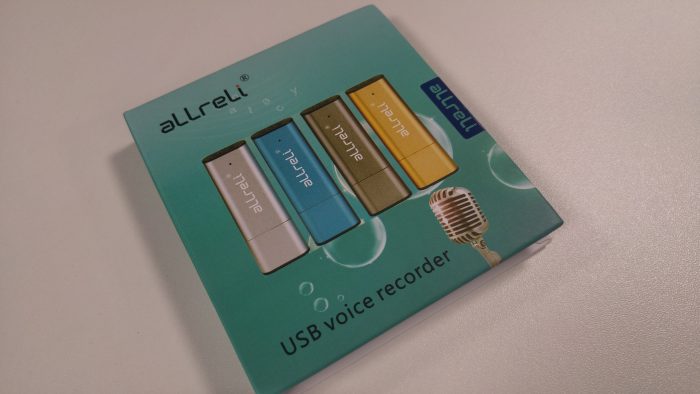 Out of the box this looks no different to any other USB stick. It's got a little cap on to cover the USB port itself and there's a very tiny switch on the other end. Turn it on and it'll start recording. Turn it off and it'll stop, saving the file in the process.
That, if I'm honest, is it. This is a super-simple little thing. Of course, as the name suggests, it'll let you record audio and you simply slap it into your computer to grab that audio. The battery inside takes around 3 hours to charge and then it'll run for 13 hours.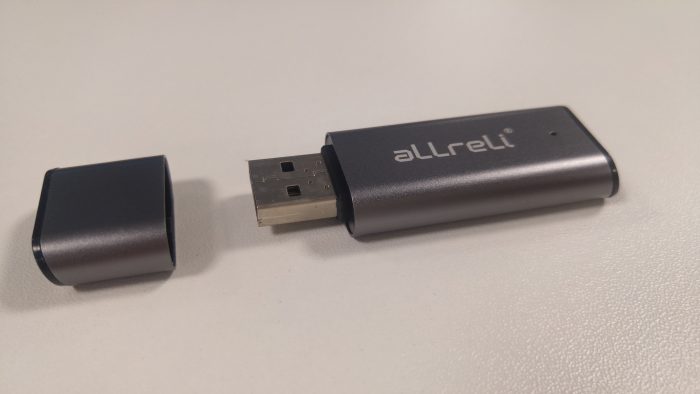 The actual length of each recording depends on the model you have. This one I have here is the 8GB version and, recording in WAV format, it'll save 36 hours total on the storage. You can buy it in gold, silver or black from Amazon for £15.99.
Apparently, according to the Amazon listing, it was £69.99 before. That's… err .. well, it's one of those "interesting" reductions that you see every now and then.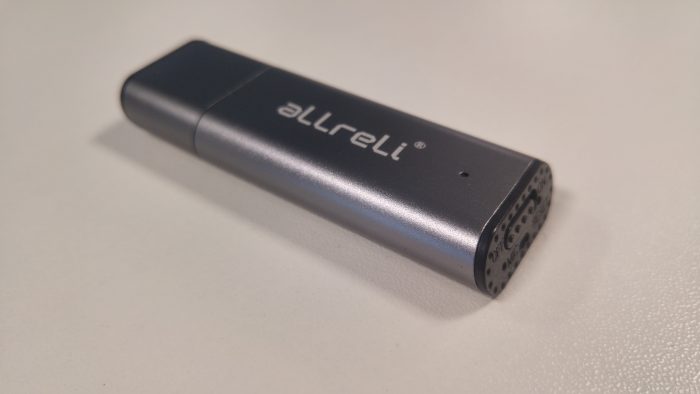 After charging it, you're supposed to plug it into your computer to set the time. I didn't bother. What I did do was flick the switch and record something in the car for you, just so you can hear the audio quality. This is directly from the device. You just plug it back into the PC and it's just like a USB stick. It'll get seen as mass storage and you simply drag the WAV files off, which is what I've done here..
The file above is 20MB.
As you'll hear, it was a little distorted. I didn't think I was shouting to be honest, however I've since moved further away from the microphone and it sounds like this..
The microphone, basically, is properly sensitive. It means that it'll pick up speech from quite some distance. It means that you don't have to ram the thing right next to someone's mouth and it'll pick up the finer details of a lecture, even if you've got it on your desk and you're several rows back.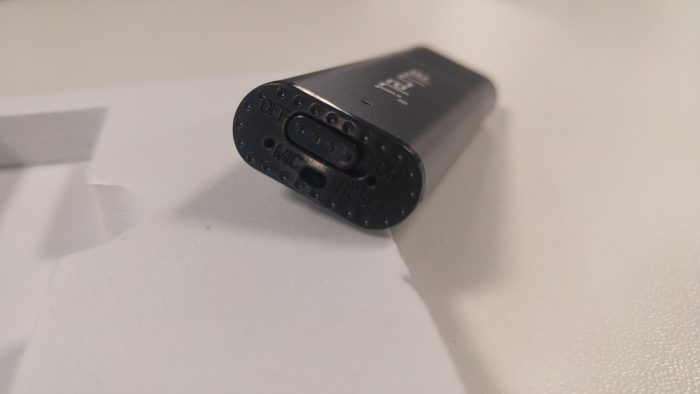 Of course, this being a mass storage device, you can use it as a regular USB stick too. 8GB of "stuff" can go on here, either with the audio recordings or not. Totally up to you. It's basically an 8GB USB stick with audio capabilities.
Overall, pretty cool actually. Just don't get it too close your mouth. Head to Amazon to get one for £15.99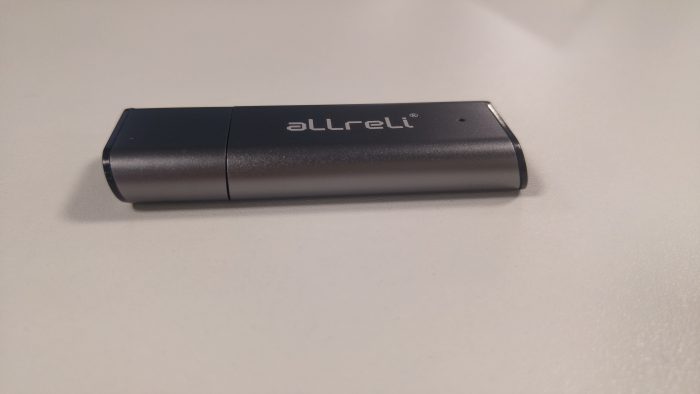 aLLreLi USB Voice Recorder Review
Overall - 87%
A USB stick which records your presentations, conversations and lectures. Ideal as a snooping device or a storage device - whatever you fancy.