Strap yourself in people, because we're going to be reviewing a headlamp. Nope, not a headlight on your car – but one that you strap to your head for seeing in the dark. This is a pretty big one – it has a 8cm diameter on the lamp and a very bright LED bulb.
Now, before I go any further.. Yes, I'm reviewing a lamp that straps to your head. It's definitely a change to our usual reviews I know, but the guys from HobbyLuck.com sent it over and we figured we should at least open the box.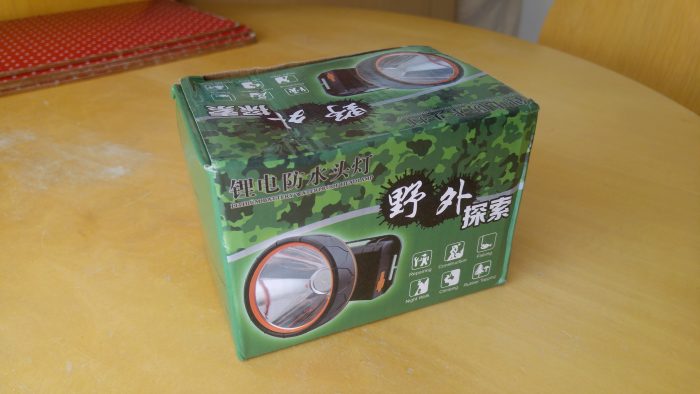 It costs just $10.69 and there's free worldwide delivery, which is quite good. There's various different light colours available – white (which we have here), yellow and blue. The charging point is tucked under a small flap and the charger we received had a US plug on it. Charge it up until the orange LED on the charger turns green and then you should have a battery life of between 10-30 hours. This depends on which brightness you select – there's actually two settings – a super-bright one and a slightly weaker light. You select between the brightness levels by pressing the on / off button.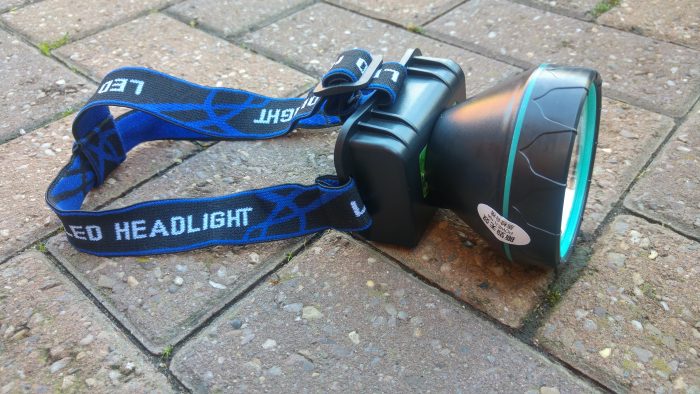 The soft elasticated straps fit snugly on your head and you can adjust them as needed. The battery unit itself has a soft sponge protection which stops it rubbing against your head too much. It keeps it in place but, on the front of the battery section, the bulb itself sits on a pivot so that you can angle the light up and down as needed.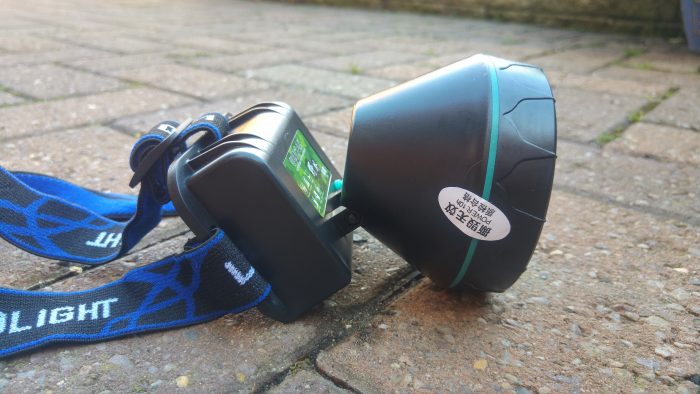 The actual light spot that is generated by the bulb is quite concentrated and there's no real way to adjust the width. That said, it does go quite some distance and worked well when I tested it whilst watering the flowers one evening.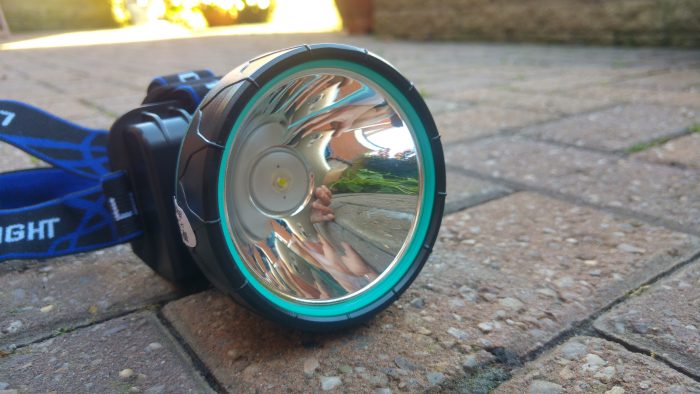 As the nights are starting to draw in here in the UK, I also had to strap the light to the front of my son's bike last night as a very last-minute headlamp. You can see the light-spot on the road below. It'll travel a distance of 200m-500m.
Here's my video overview – it's thankfully waterproof too, which is great if you get caught in the rain..
You can head to the product page to get more details, or their Facebook page. Overall, really rather good and I'm planning to use this on our next camping trip.
T505 LED Headlamp Review
Overall - 86%
A well built LED lamp strap-on.