Samsung. Samsung Gear: the range of wearables which enhance your digital lifestyle. An event in Berlin with an animated round watchface with the "Talk About 3" slogan under it. Whatever could they be about to announce?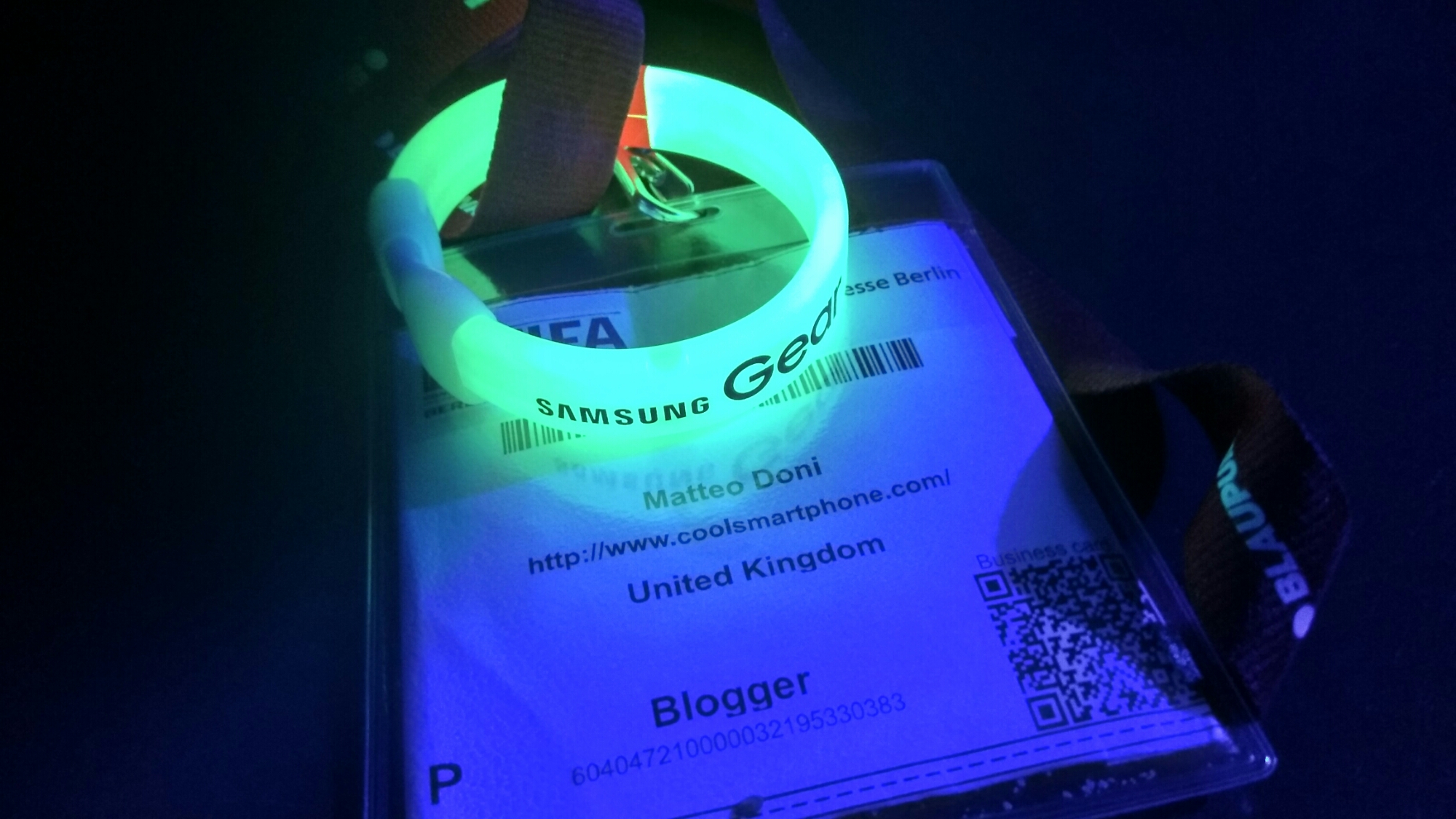 The glowstick pass bracelet is cool, the venue is spectacular and the build up music embeds the Samsung earworm ringtones somewhere I doubt it will be removed anytime soon. We're ready to blog this event on Coolsmartphone.com for you as well.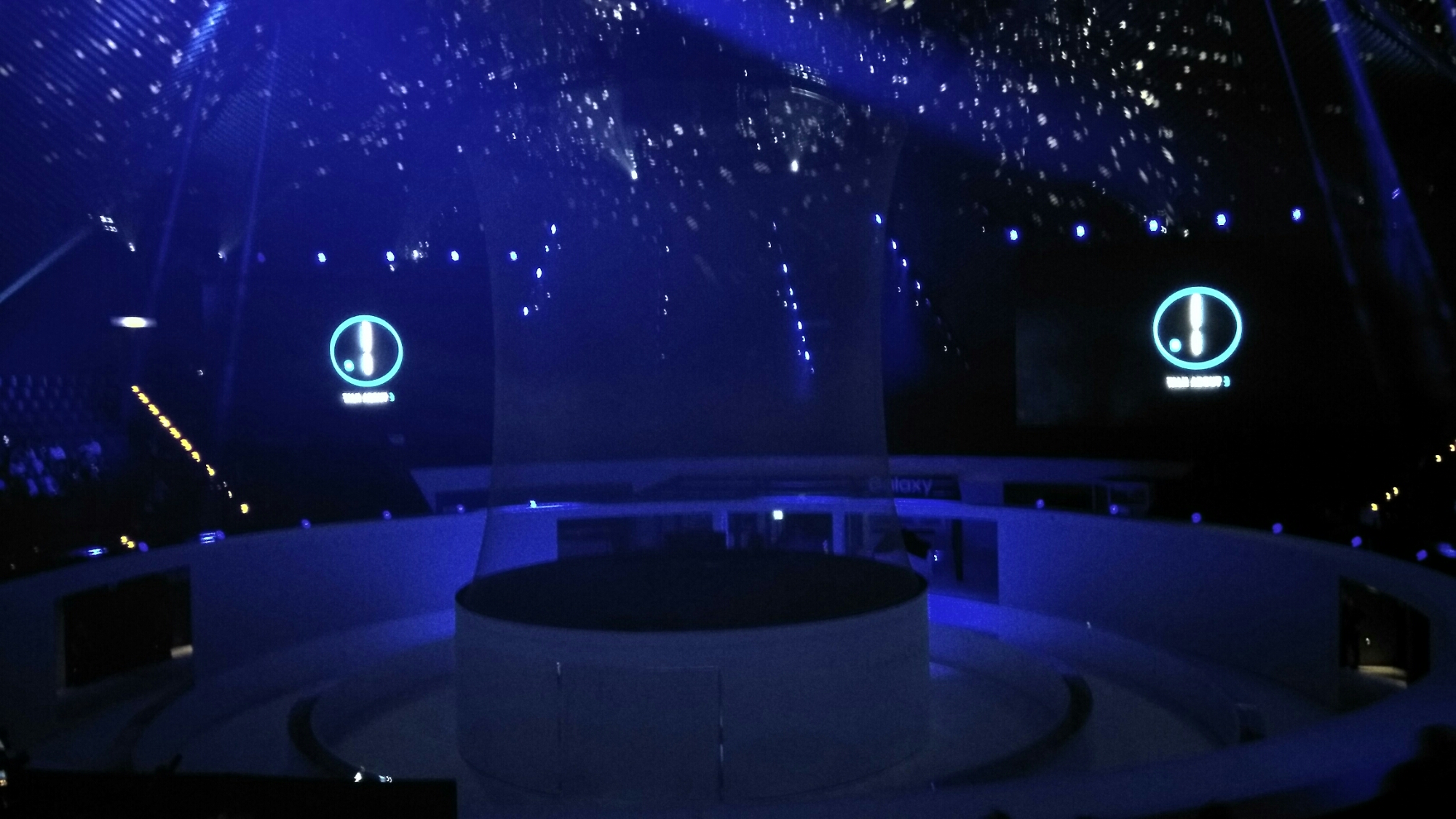 Younghee Lee introduces the Samsung Gear family of devices, emphasising that the Galaxy smartphone is at the centre of the ecosystem.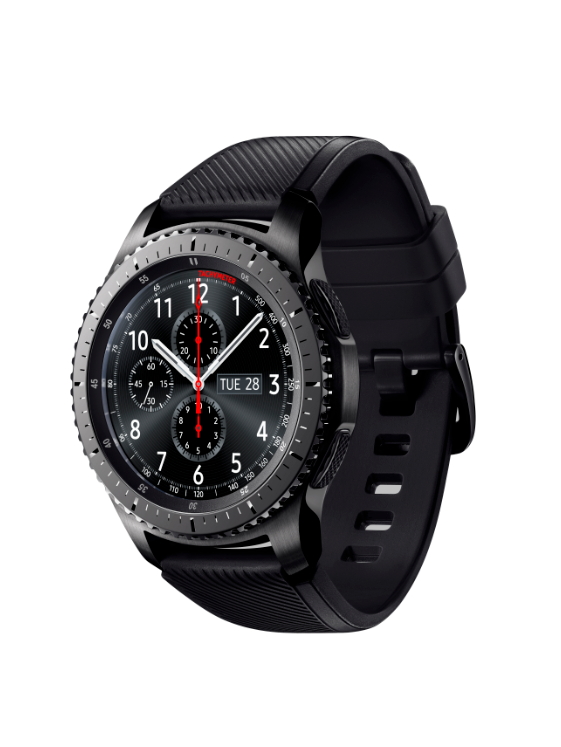 Boom! Samsung Gear S3 announced. A smart looking watch. Rotating gear. Unlike other smart watches, the Gear S3 is a circle of endless possibilities. Wow, the marketing speak is strong with Ms Lee.

The Gear S3 comes in two flavours: Frontier and Classic. The Frontier is a bit more sporty and modern. The Classic is more clingy. Both of them are IP68 rated. The Frontier is a bit more robust and is protected by Gorilla Glass SR+.
A watch expert hosts the stage introduces a Samsung marketer and another watch expert and product person: Yvan Arpa. (Swiss watchmaker)
The three on stage spend time discussing proportion, touchability and overall user experience. Samsung went all out on the Gear S3, and took a Swiss approach to making this product.
The Samsung Gear S3 has integrated barometer and GPS. There is also integrated LTE, so this can be a standalone communication device. Battery life has been improved since the Gear S2, and should last 3 to 4 days on a charge.
Straps for the Gear S3 are standard 22mm ones, so mockodile gets the green light. AliExpress shopping has already started…
Right, I'm on my way to the hands-on. New article about the Samsung Gear S3 coming up soon.