It's Bank Holiday morning here in England and, I'll admit, I drank a little too much yesterday. However, I'm still on the hunt for deals and, because it's the Bank Holiday weekend, there's a pretty good offer on this microSD card, which comes with a reader too.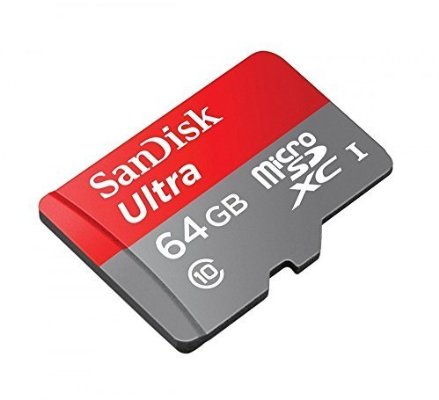 Today it's £10.99 and, if you've got Amazon Prime or you buy something else and bring your basket total to say least £20, free delivery. Otherwise you're going to be paying another £3.99 for postage and packaging.
That's quite expensive for postage and packaging isn't it? Hmm.. seriously Amazon? A bit of cardboard, a 96p stamp and a someone putting the card in there? Does that really cost nearly £4? I've even done the maths. You can get 10 jiffy bags for £3.50 here. That's 35p per jiffy bag, so I make that £1.31, and would mean that Amazon get £2.68 for some warehouse worker putting it in there. Blimey. They're paid quite a bit aren't they eh?
OK, I know that it's their business model and that, by charging a bit more for postage they'll push you into getting Amazon Prime, but I'd perhaps head to an eBay seller with free delivery instead.
Still, you can get the SanDisk offer here from Amazon. If you're a Prime member or intend buying something else then it's quite a good deal, otherwise the combined £10.99 and £3.99 delivery cost makes it £14.98, which isn't so attractive.