OK, a little warning before I start. This article features Kevin Bacon in tight fitting Lycra. Sorry in advance if you're eating your breakfast.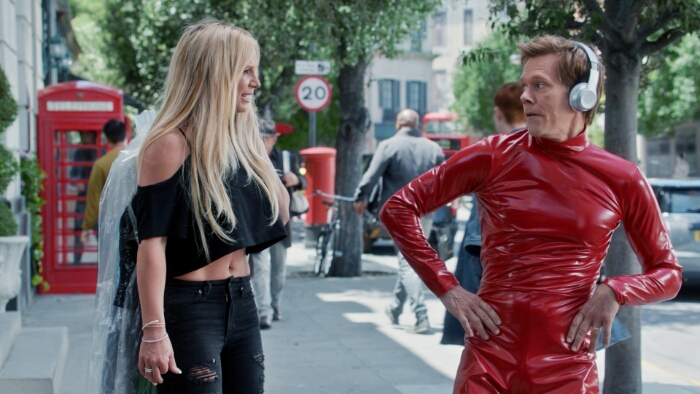 It's all because EE are giving new and upgrading pay monthly iOS and Android customers a whole six months of access to in Apple Music for absolutely nothing. To promote this, Britney Spears appears in their new commercial….
https://youtu.be/JKMdtPCRIdw
It combines the EE 4G network (which covers more than two-thirds of the UK) with the Apple streaming catalogue to give you an almost endless selection of tunes for nothing. It's also a direct shot across the bows of Vodafone, who offer inclusive Spotify service on certain plans.
The Apple app lets you listen to your own music, streaming music, playlists and the Beats 1 radio station. There's some 15 million paying subscribers already.
New and upgrading customers will be able to get this from September 1st, then you can use the Apple Music service on your phone, Apple TV, iPad, Mac and PC.
Marc Allera, CEO of EE, tells us..
We're delighted to be the first UK operator to offer Apple Music. As the UK's biggest and fastest network, our focus is on bringing our customers the best 4G coverage in the most places. But we also look to bring our customers services from the best companies in the world. In Apple Music there is no doubt that we have found that, and together we'll provide customers with an outstanding music experience on the biggest and fastest mobile network in the UK.
If you're an existing customer then it looks like you'll have to wait until your renewal, however it is available on pay monthly and to SIM only customers. Once the six months is up, you'll be charged at £9.99 per month. You can cancel at any time and find out more information here.
Interestingly my wife is with Vodafone because she likes the inclusive Spotify on her plan, however she actually pays for a bigger package than she needs just to get this. There's no real need for her to have the large 10GB of monthly data or the massive call and text allowance. Here EE are letting you have any package and offer a free 6 month Apple Music trial with the option of paying for it at the end, however it's worth pointing out that you'll need a pretty healthy data package if you want to stream over the mobile network.
Of course, I should mention the fact that if you download the Apple Music app you'll be able to get 3 months free anyway…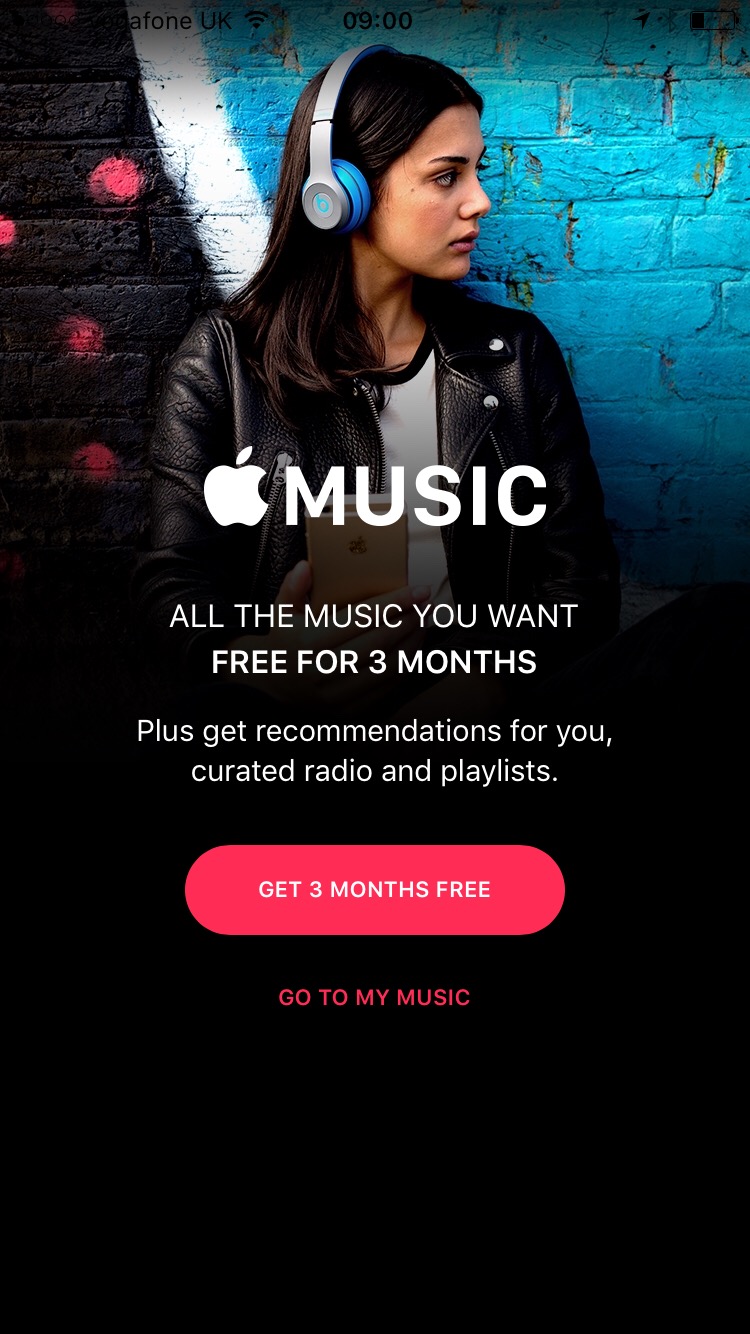 Press release below..