The Android ecosystem has changed dramatically in the last couple of years. Since the launch of the OnePlus One in 2014, many Chinese device manufacturers have been releasing Android Super Mid-Ranger devices which have 5.5″ full HD screens and deliver incredible value for money.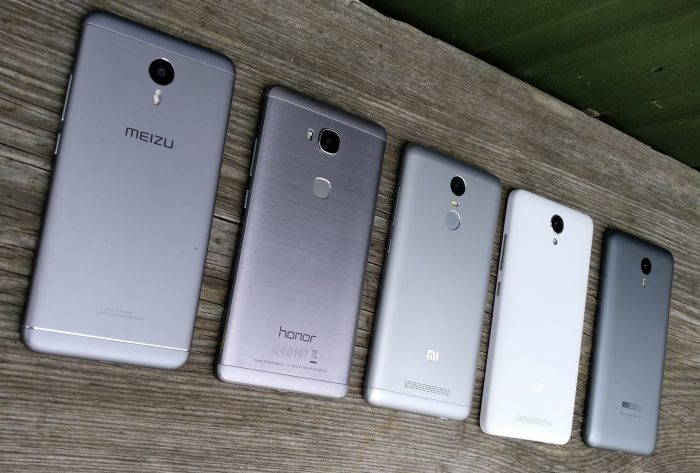 Over the last year I have reviewed the Xiaomi Redmi Note 2 and the Meizu M2 Note, the Honor 5X, the Xiomi Redmi Note 3 and soon the Meizu M3 Note.
The step up in hardware and build quality between 2015 and 2016 is noticeable. Rather than clad in plastic, the bodies of the 2016 models tends to be metal. 3000 mAh batteries are being replaced by 4000 mAh ones and the Android based OSs are being improved and refined rapidly. Full HD (1920×1080) screens, fingerprint scanners, microSD expansion slots and capable cameras come as standard.
As a smartphone buyer this is great for you: competition is getting you more and more smartphone for each pound you spend. Looking at the devices currently on the market and keeping shipping, customs and warranty into consideration, my recommendation is to go with the Honor 5X at the moment. Xiaomi and Meizu are not officially sold in the UK yet, and getting support can be a lengthy and painful process. The Honor 5X seems to regularly be on offer on Amazon or on vMall too, so depending on when you buy you might get an awesome bargain. The Honor 5X is also one of the few smartphones which allows for dual SIM and MicroSD expansion simultaneously too.
So, do you have an Android Super Mid-Ranger? Are you planning on buying one? Let us know in the comments or on Twitter.