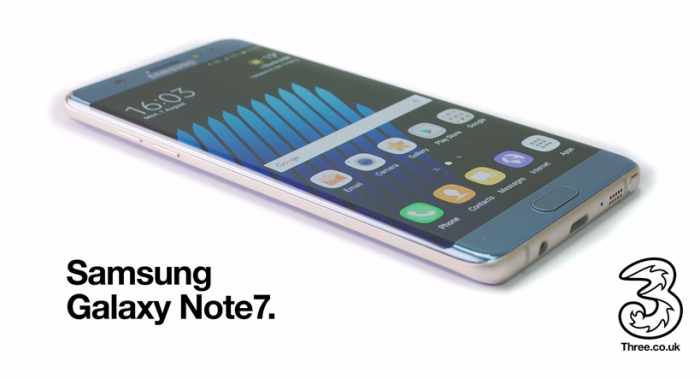 The boys at Three have been in touch to tell us about their pre-order offers on the new Samsung Galaxy Note7. If you're after one, listen up..
The network will be offering the handset in both blue coral and black onyx. They'll also be giving away a free Samsung Gear VR headset with all pre-orders.
As we've mentioned (and tested), all Three customers get the Feel at Home service for no additional cost. There's now 42 countries included in that. Pricing begins at £35 a month on a 24-month contract, although there is an upfront cost of £149.
Earlier we covered the direct pre-order route if you want to buy your handset from Samsung themselves. Three have sent us this lively video to show it in action..
https://www.youtube.com/watch?v=Yzwn8X7h-Dk
There are various price plans but you can see all available tariffs for the Samsung Galaxy Note 7 on www.three.co.uk.
All plans listed below are subject to a 24 month contract
Data  

 

Minutes
Texts
Upfront
Monthly cost
4GB
All-You-Can-Eat (AYCE)
AYCE
£149.00
£38.00
8GB
AYCE
AYCE
£149.00
£40.00
1GB
600
AYCE
£99.00
£42.00
12GB
300
AYCE
£99.00
£46.00