Skype, which is a piece of software people used to use to communicate with each other before they found WhatsApp, is being ditched for Windows Phone.
The product support page states that, if you're still intent on using a video call, the native Skype client for Windows Phone and won't be supported much longer and you'll have to use Web Skype instead.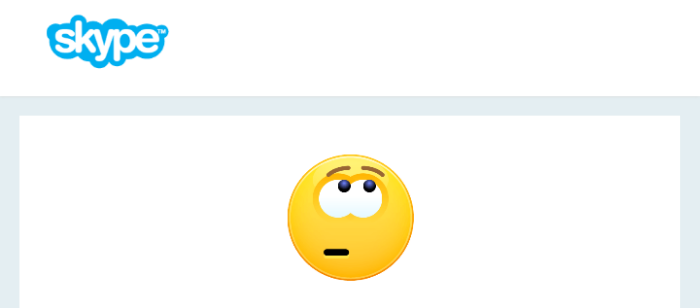 The several dozen Windows Phone customers remaining won't be alone though, as those using Android 4.02 or older and iOS 7 will have the app chopped too. A statement on their FAQ section reads…
While support will no longer be available from October 2016, the Skype app .. will continue to work (possibly with some limitations) until early 2017, when we finish moving Skype calling to the cloud.
Whilst we understand that the web version of Skype is good (and it now works on Chromebook, which is great), it's still sad to see the demise of a proper app and, as I've said before, it's sad to see Microsoft not bothering to develop or continue to support their own mobile OS.