Since the initial publication of this article, I have been given some new information that is relevant. All the updates are in Italics
Some of you may have come across a company called Eve (not the game!). Last year they launched a tablet that was designed to be fuss and bloatware free. It was called the Eve T1 and it was a fairly standard entry-level Windows 8 tablet that had an 8″ screen. Although it did go into retailers not man were sold in the UK and they are very rare. That being said it was clearly successful enough to the company to think that they are onto something.
Well, they have been at it again and are very close to releasing their new project onto the market. This time, they are going to go for much bigger things this time around. They have the Surface Pro 4 squarely in their sights this time around.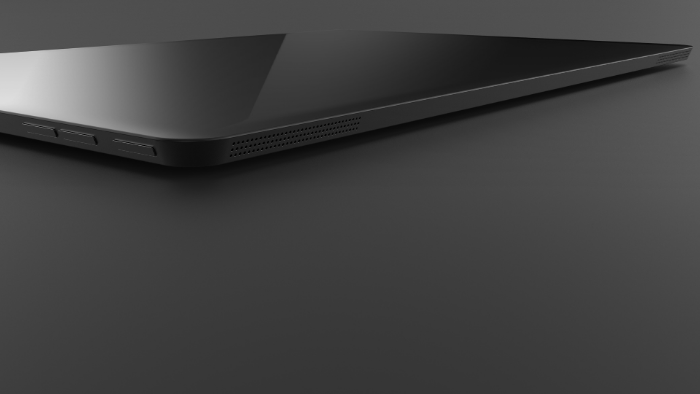 The founders have got a massive anti bloatware ethos as well and this is something I can totally get behind as I hate bloatware. This ethos is shared by all the other community users and it is what has brought them all together after all. The company is also very much against all the other trappings of big hardware manufacturing, such as Overpricing, compromising user experience etc. More can be found out about the values of the company here
The specs of the device have yet to be fully "nailed down" however we do know quite a lot of things so far. Here is what we know for certain.
Gorilla Glass latest, with anti-reflection and anti-fingerprint coatings
Windows Hello (via speedy fingerprint reader, integrated on power button)
Stylus Pen most likely N-Trig protocol
USB C 3.1 gen 1
USB A 3.1 gen 1 (competitors usually have 3.0)
USB C Thunderbolt 3 planned support for external GPU enclosure
Headphone Jack
Dedicated sound card
Superior battery life
Wireless Keyboard also with magnetic connection so the best of both worlds
HALL-Switch
GPS
Kaby-lake Chipset
As for the dimensions of the device, these are not confirmed yet however the purported screen size is going to be near 12″. The device is going to be a 2 in 1 and will be running Windows 10. It will have a kickstand on the back which will be able to be fully flexible allowing multiple stand positions like that of the Surface Pro 4. It'll have USB Type-A and Type-C ports, as well as Thunderbolt 3 support this will ensure that future add-ons will work, there is talk of an external GPU in the works!
There'll also be a dedicated headphone jack, this is being powered by a dedicated sound card so audio should be pretty good. It's expected to have a Gorilla Glass screen and an Intel Kaby lake processor although the speed has not been confirmed we may have multiple variants too.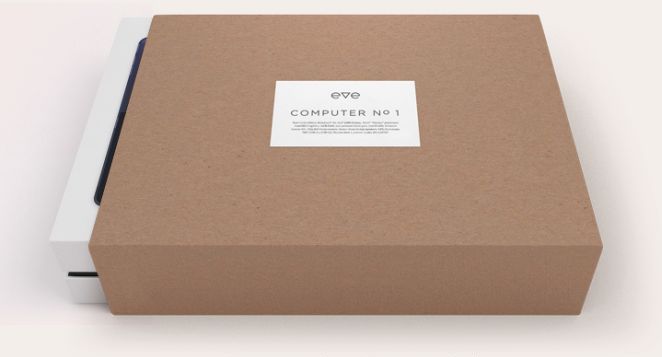 The name of the tablet is also to be confirmed but the front runners are Eve Computer or Eve Computer 1. There may even be some extra special design flourishes on the all metal body.
The project is due to go live on Indiegogo at some point in September with a limited amount of units on sale (500). These units should hopefully ship in December. This will be the first batch thereafter the device will be sold through Eve's own website once they get there store up and running. The first 500 batch is mainly aimed at community members, and we take good care of those, to get things going 100% fine for everybody. Beyond 500 units the people who won't be able to get theirs in the first run can then purchase the shipping for the next upcoming batches.
I have not heard anything about pricing other than the fact that it is gong to make their competitors nervous. There are rumours going around that the device will be under 1000$, which was put into context well here: http://www.laptopmag.com/articles/eye-tech-crowdsourced-2in1
I personally can't wait to see this. If you are currently pondering the whole two in one concept then I would thoroughly recommend reading Majid's post about the category here on Coolsmartphone.com
Update:

Just got an email through from the founders of Eve with the below information in place. It seems that they will be doing a Q&A session on Reddittt on Thursday
We will also have a Q&A session this Thursday (18.8.)
  -People will be given a short window of opportunity to see the latest design photo(s) of the computer
  -We will discuss the "best-in-class" battery life, and how we managed to get it
  -We will address questions regarding the Indiegogo campaign. 500 units, why, when, how, etc.
The place is Reddit (https://www.reddit.com/r/IAmA/ . We will put up a link here: http://eve.community/t/eve-q-a-on-thursday/1593 ),
The time of the event is 17:00 EEST (Finnish time) 1400 GMT , lasting around 2 hours or longer.
The core people of Eve will be there, taking people on an intimate tour behind the curtain: This is how hardware business really works.
So if you are interested in the Eve project then I would recommend getting involved and getting your questions across to the team.