So, you've got yourself one of the newest phones on the market with all the fancy pants features that you want. It is all going swimmingly. You're downloading apps, getting it all just so. Then, without warning, up pops the all too familiar sign on the screen saying "Low battery".
No problem. You have dozens of chargers, don't you? After digging out a charger you go to plug it in and then… shock … it doesn't fit.
That will be because your charger is the older microUSB one that we have been using for so many years, however your newest toy has that newfangled USB Type C connection.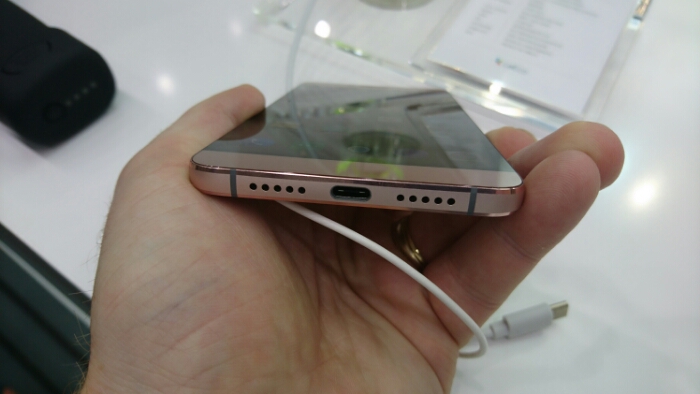 To be fair this is a rather fantastical scenario, however due to this switch it's now becoming more common. Yes, I know you will have a new charger included with your new phone (maybe you just got a new cable). Sure, this is all well and good if you only charge your phone at home or you carry your charger with you everywhere. However, if you are like me you will want a charger at home, one for the car an one at the office. That would mean you need to by more cables. That's more expense, and that sucks. What if you also use USB on the Go? Do you really want to pay for another adapter? These can be quite pricey, especially if you get one like the one pictured here which includes storage on it.

What about that power-pack you bought too?
Well, all these problems were something I encountered recently when I was started using my new Le Max2. What made it especially difficult was that it had a Chinese charger and it was a double-ended Type C connector. Nightmare.
The great news is that my problems were easily averted by the use of this little gizmo that I had on my keyring!

What we have here is a microUSB to Type C converter that will allow you to plug old cables and OTG devices directly into the new port. All this functionality for the very cheap price of £5.19, down from £30, which is awesome. They are made by Cheotech and can be bought from Amazon.

I have used this with great success on my Le Max 2 with my older style chargers and also with a newer quick-charger with no issues whatsoever. I have also used it with my car charger and my USB on the Go drive from Sandisk.

It is so handy for the latter that I have actually got one permanently attached to it. The other one resides on my keys so I am never without it.
I would highly recommend these adapters for anyone who has just got a new phone that use USB Type C connector. They are so handy to have. They are also fully compliant with all the requirements for the Type C standard, so you are getting a good quality product.
I have been very impressed with the Cheotech products that I have reviewed recently and this just adds to the roster.
A great little purchase that will make the transition to USB Type C much easier and well worth a punt for a fiver