We like a bit of Anki Overdrive here at Coolsmartphone.com. It's the smartphone controlled model racing game provides exciting racing thrills for all the family. Give out Anki Overdrive review a read if you want to know more.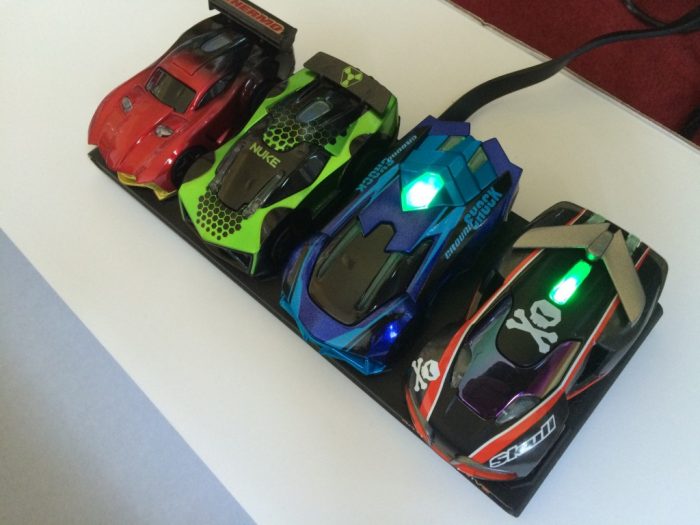 Overdrive is a blend of old school racing and modern smartphone technology allowing you to control your car, and it's weapons, on your iOS or Android. The cars have AI so you don't have to worry about them flying off the track, you can just concentrate on the fun. But is Anki for you? Why not find out for yourself?
If you would like to try Anki Overdrive you can check out the Anki Summer Roadshow. Here you can get hands on with the cars over 15 lap races and even win prizes including the Overdrive Family Bundle.
Where to try Anki Overdrive
To catch the Anki Roadshow check out the following Locations, Dates & times.
Westfield London (White City)
Thurs 28th July 10am – 10pm
Fri 29th July 10am – 10pm
Sat 30th July 10am – 10pm
Sun 31st July 12pm – 6pm
Manchester Arndale
Thurs 4th August 9am – 8pm
Fri 5th August 9am – 8pm
Sat 6th August 9am – 7pm
Sun 7th August 11.30am – 5.30pm
Bullring Birmingham
Thurs 11th August 10am – 8pm
Fri 12th August 10am – 8pm
Sat 13th August 9am – 8pm
Sun 14th August 11am – 5pm
Newcastle intu Eldon Square
Thurs 18th August 9am – 8pm
Fri 19th August 9am – 8pm
Sat 20th August 9am – 7pm
Sun 21st August 11am – 5pm