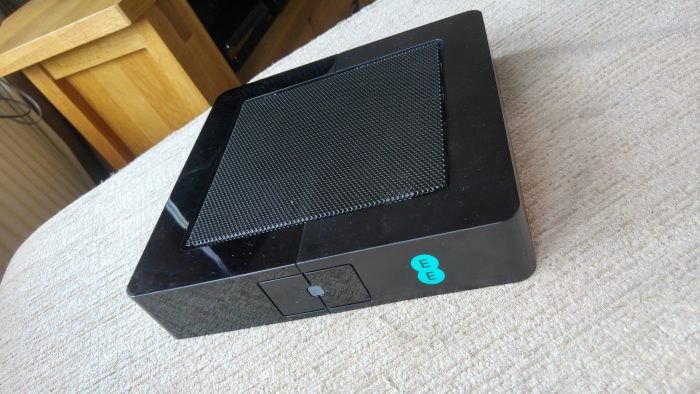 The boys from BT.. sorry, EE.. sent me one of their clever TV boxes recently. You can't just go out and buy one of these things, you have to have an EE Broadband package too. There's full details here. You basically plug this into your rooftop aerial and your broadband connection – which has to be that EE one. It'll then let you record, pause and watch TV – over 70 free channels. You also get access to on-demand entertainment like BBC iPlayer, Demand 5 and YouTube.
Not only that, but you get NOW TV and the ability to send recorded shows to your phone for viewing everywhere.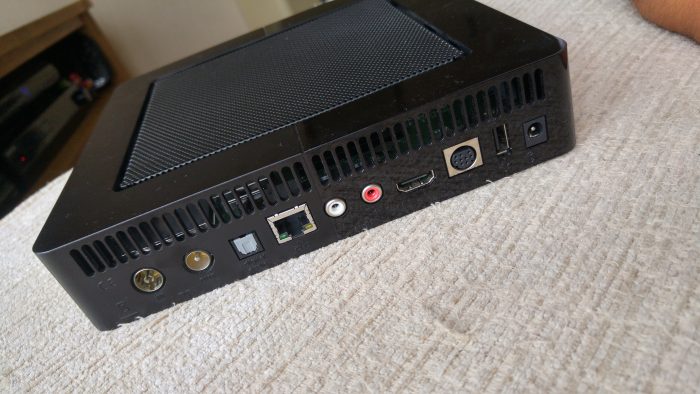 Inside, a 1TB drive for storing programmes locally too. You get a personalised TV planner and the cost gets lumped into your EE broadband deal – prices start from £10 per month plus a £17.50 line rental charge. Plus, if you want more, you can add Sky Sports, Sky Movies, Sky Atlantic and more via NOW TV with passes starting from £6.99 extra without a contract.
TVPlayer Plus gives you access to 25 premium TV channels too – including documentaries, sports and something for the kids. Eurosport, Discovery Channel, Cartoon Network, National Geographic Channel, Watch, Gold and many more.
Like other offerings, you can remotely set programmes to record from your mobile and – once you're home – you can watch four different programmes (live or recorded) on mobile devices at home. You could be watching Top Gear from last night. You wife could be watching Bake Off, your kids could be watching something else. You can choose to switch from a mobile to a TV by simply "flicking" it to your "big screen" from the app too. Or vice versa. It's very fluid.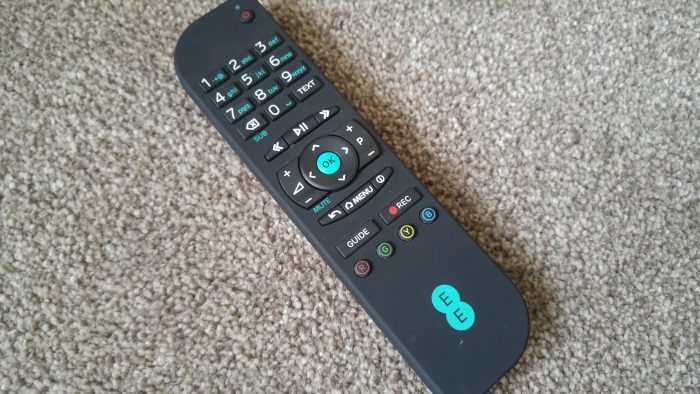 The app itself can be used as a remote control for your TV and a fully functioning TV guide, or you can use the rather nice remote control that comes with it.
Here's my overview video..
Overall, I was very impressed with the functionality and the fact that recordings could be moved around easily. I was impressed with the GUI and the speed of the box too. I liked the remote control and the simple setup and connection of mobile devices to it. My only worry is for the future, with BT now owning EE and the parent company having a solution already which may or may not replace this. In a way, I hope it doesn't, because this box is really rather good. The only thing that did bother me was the fact that you have to become an EE landline / broadband customer to get it. I can plug my Sky TV box into any broadband connection, so why can't I do the same with thie EE box?
Get more details on the EE website.
Overall - 86%
Great little gadget which does everything rather well indeed. It adds the flexibility to carry shows around the home and beyond, whilst adding multiple viewing points and increased flexibility.