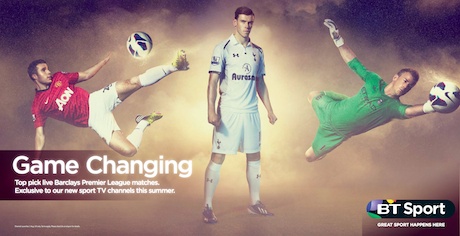 So it begins. With BT firmly in charge of the EE ship, we're now seeing the first push to offer BT services on the network. Soon it'll no doubt be BT supplied TV, home broadband and home phone instead of the current EE equivalents. Until then, we've got the BT Sport App being delivered free for the first six months and then as a 30 day rolling add-on that costs £5/month. Customers can cancel the service at any time, so I'm guessing you might need to opt out of this service rather than opt in.
It's a direct shot at a similar sports offering from Vodafone, with new and existing EE pay monthly mobile handset, tablet and SIM only customers getting in on the deal. The app delivers 42 Premier League matches via the full BT Sport TV package – BT Sport 1, BT Sport 2, BT Sport Europe and ESPN on BT Sport. You can watch live or via on-demand catch-up.
Sign up or get further information at ee.co.uk/btsportoffer.
Read more on this below..