Whilst I was walking through the halls of MWC Shanghai I came across the Gionee booth. We've had some dealing with Gionee before on the site including a demo in Barcelona. They also brought a couple of phones to the UK under the Kazam brand. Unfortunately that partnership seems to have fallen apart of late, which is a shame as I would kinda like I see this one land in the UK.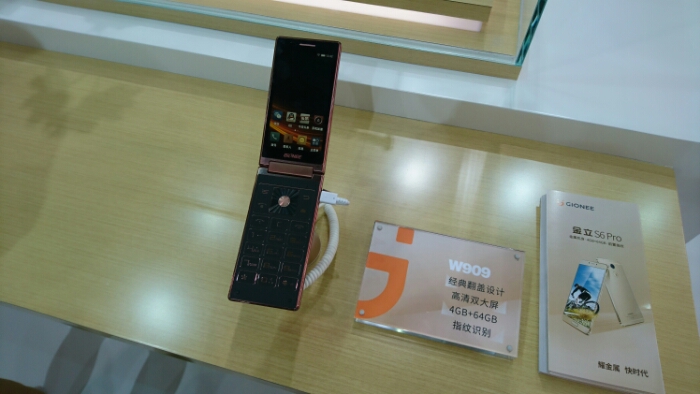 What we are seeing here is the Gionee W909, which as you can clearly see is a flip phone. It has two screens, both measuring in at 4.2″ @720p plus a full alphanumeric keypad underneath. The whole thing, when unfolded, is quite long as you will see in the video below.
It was a little tricky trying to get the specs out of the guys on the stand as there was a significant language barrier in the way, but I did manage to decipher the following..
– Android OS, v5.1 (Lollipop)
– 1.95 GHz Octa-Core MediaTek Helio P10 Processor
– 4GB RAM With 64GB ROM
– 4.2 Inch HD IPS Touch Screen Display
– Dual SIM
– 16 MP Rear Camera With LED Flash
– 5 MP Front Camera
– Fingerprint Sensor
– 4G VoLTE/ Bluetooth 4.0
– 2530mAh Battery
– 124.1×62.8×16.5 mm
– 208 g
Pretty good specs to be honest and definitely one that I would.love to see in the UK. However, unless Kazam and Gionee start to talk o each other again I don't see it happening anytime soon. Plus, does anyone really want a flip phone any more? Here are a few more pics …
For me it's a real shame that this form factor has all but disappeared here. I for one did really like the flip phone back in the day. It was somehow oddly satisfying snapping the phone closed when you had finished on a phone call.
I would love to see a resurgence in some different style form factors, as I am becoming bored with the standard "slate" design. Is it just me or was the slide-out QWERTY thumb-board that we had on phones like the Xperia X1 and X2 not brilliant?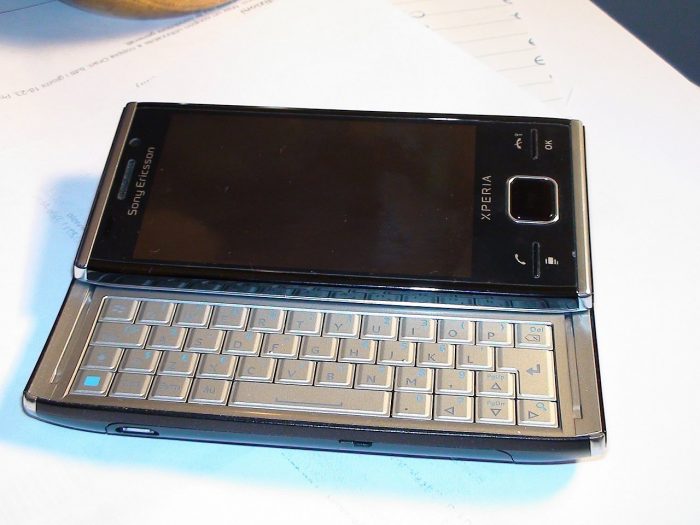 The only hope I see of this returning is going to maybe be as an add-on type cover to the often rumoured Surface Phone. Either that or I'll just have to use this BlackBerry-style attachment for a Samsung.
More to come from MWC Shanghai..