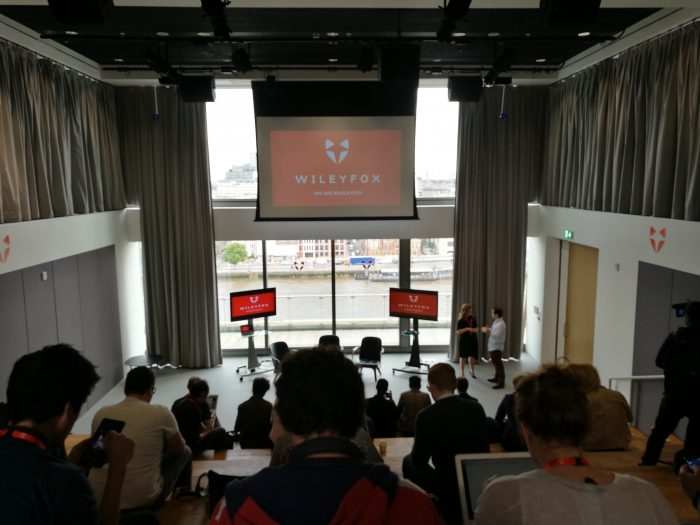 Just a few days ago we found our Wileyfox launch invite. It had arrived in a lovely shiny plastic envelope and we kinda assumed it was junk mail. Doah. Anyway, down in London Wileyfox went ahead without us. They even handed out Fox's Biscuits. Geddit? Fox? Fox's ? Eh ? Eh?
Three phones were launched. All called Spark. There's the Spark itself for £89.99. I'm going to use the word "basic" here. It's got a 5″ 720p display, 1GB of RAM, 8GB of storage (which, thankfully, can be boosted with a microSD card) and a quad-core MediaTek MT6735 SoC at 1.3GHz. There's a couple of 8 megapixel cameras – one front, one back, and dual SIM compatibility plus 4G and a 2200 mAh battery. It, like all the phones in the range, runs an Android OS from Cyanogen Inc.
The other phones in the range bump up the specs. The Wileyfox Spark + has 16GB of on board memory, 2GB of RAM and a 13 megaxpixel rear camera for £114.99 and the Wileyfox Spark X carries the same innards as the Spark + but with a larger 5.5″ HD screen and increased battery (3000mAh). That'll cost you £129.99.
Wileyfox are keen to promote the design of the phones, the performance (I'd question that on the 1GB memory for the base unit) and the security features.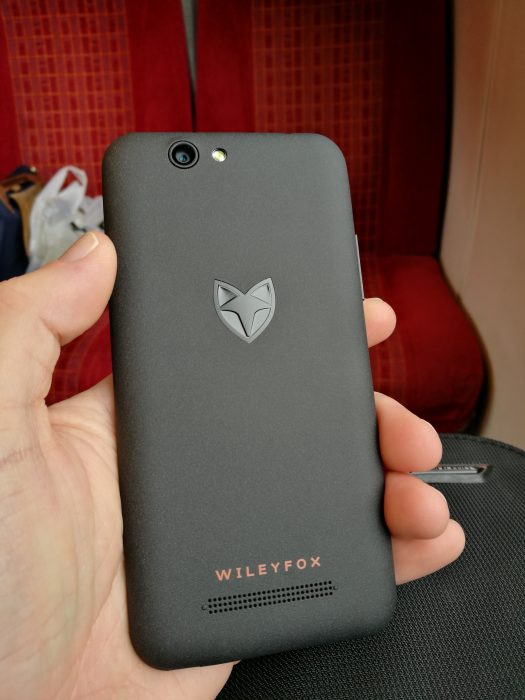 As for that Cyanogen 13.0 OS, well it's Android 6.0 (Marshamallow) but it'll give you control over apps that want to have access to your data. The "MOD Ready" functionality will let you glide easily from a phone call to a Skype call and will put your Twitter updates into one place.
Nick Muir, CEO of Wileyfox, tells us..
Smartphones are now as important to us as air – they are an indispensable part of our lives, not a luxury like they used to be. That's why we believe that they need to work for us and who we are. But everyone's different. We're obsessive about what you need from your phone, so we have ripped up the rule book and set new standards with the Spark. We believe its unrivalled in design and performance with additional features that you can't get anywhere else at extraordinary value for money. It's choice our customers have never had before.
You can pre-order the Wileyfox Spark on Wileyfox.com but if you go to Amazon you'll get a free protective case and one year's free screen replacement insurance. The phones start shipping on July 12th
Thanks to Paul O'Brien from MoDaCo for the pics.