If you carry more than one payment card, you need Curve. Curve combines all your cards into a single card controlled with an app on your smartphone.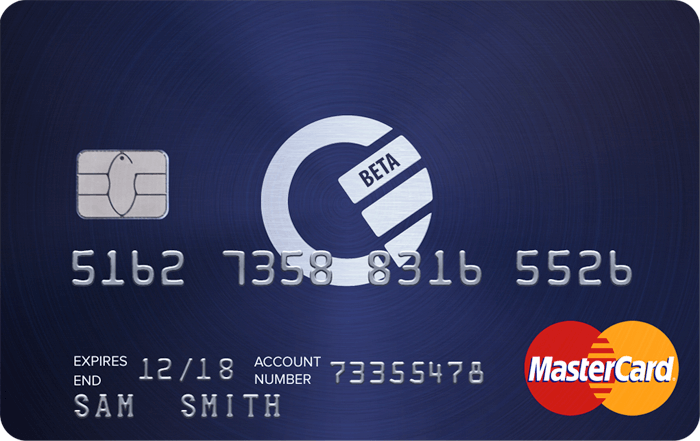 The London based team behind Curve wanted to transform the way we manage and spend our money and set up at the beginning of 2015. Curve announced a $2 million seed round from investors in December 2015.
To begin with, head over to the Curve website to order your single card. There are two choices, Curve Blue and Curve Black. When the Curve Rewards platform launched soon, more on that later, the Curve Blue will provide single points per spend and Curve Black, double points.
Curve is built on the MasterCard Network and regulated via the Financial Conduct Authority. The card works the same way as every other card, supporting the latest Chip and Pin, magstripe and Contactless technology. Curve is a Prepaid MasterCard, so has bank­-level protection and all the security features of traditional cards. Cure is currently classed as a 'beta' product and is initially targeting entrepreneurs and freelancers.
Curve does not require you to move any of your current accounts over to them, instead Curve works along side each and everyone, from credit cards, current accounts and savings accounts, even if these are spread out over multiple providers.
'With Curve you have one card and see every single transaction in one screen. We're not another new bank or extra service to deal with, we transform your existing fragmented financial world into somewhere crystal clear, designed for the user," says Shachar Bialick, CEO and co­founder of Curve.
Think ApplePay, but in the widely accepted form of a physical card and without the Contactless £30 transaction limit . Curve fully supports Contactless, Magstripe and the more secure Chip & Pin payment methods.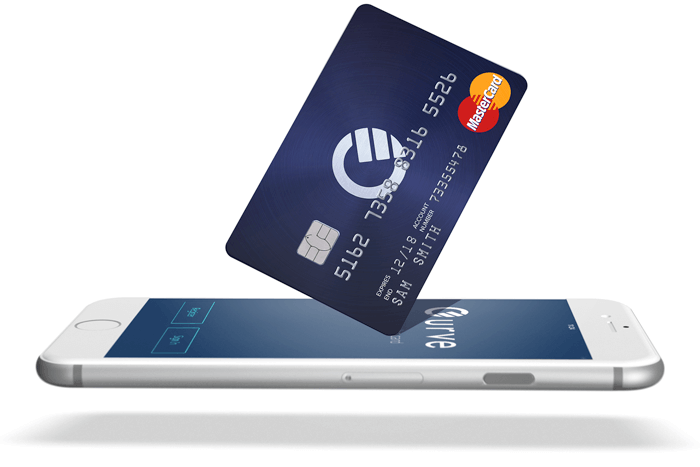 Curve does not 'clone' your cards in anyway and protects your personal financial information with industry ­leading security and fraud prevention systems. With Curve your original card details and data are never revealed to the merchant. Instead, when making a purchase with Curve, online or in­store, a unique token is used to process your payment, keeping identity and actual card numbers safe. These added layers of security protect against fraud and remove the worry that often comes when a bank card is lost as the original cards are safely at home.
Once you have placed your order via the website, you'll need to download the free iOS (for now, Android in the works) app and await for the card to arrive in the post.
I was expecting a typical welcome letter with the card attached, but Curve have gone one step further. The sleek looking blackbox opens up to reveal a disk you simply prise apart to reveal your new, personal card. Within the packaging is a place Curve recommend you store all your current cards.


You'll now need to load the app and follow the onscreen instructions and confirm receipt of your card. You'll also be shown onscreen your new PIN number. This can be changed at an any banks ATM, but not the ones outside the corner shop.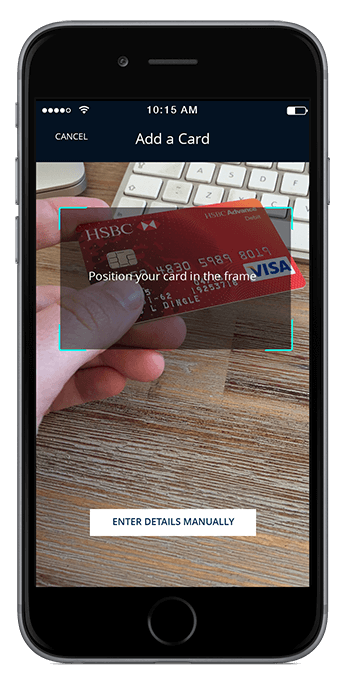 You can now start to add your cards within the app much in the same way you do for Apple Pay. Using the camera, you simply scan your card and the app will pull the essential information such as card number, expiry date and your name. On the next screen you can confirm these details or change them if required, at this point you'll also need to add your three digits from he back of the card. I scanned three cards all without issue.
Each card will need to be verified, the cards I used were all Visa cards and I had to complete the Verified By Visa process, much in the same way you do when buying from online merchants. No money is taken during this verification process. Once that's completed, your cards are ready to use. The app will attempt to carry over the cards design, it worked on all but one of my cards. A nice feature would be to allow you to select the design if the auto-selected one is wrong.
The app design looks very similar to Apple Pay, but with few nice additions.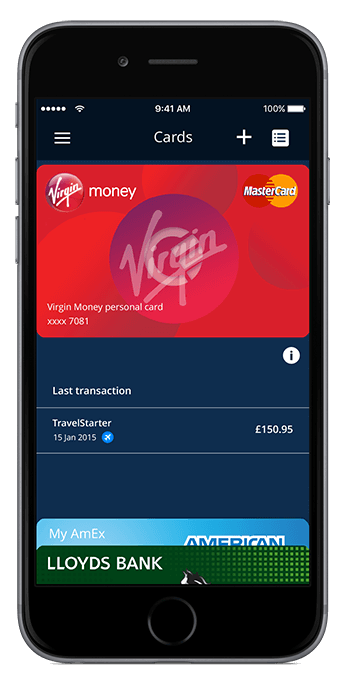 The main screen shows each of your cards at the bottom of the screen with the selected card shown full face at the top. The selected card will also display the Curve's icon indicating its ready to use. To change the card in use, simple select it from below, wait for the Curve icon to show and it is then ready to use. Simple.
Below the selected card details your last transition for that card. Tapping on this will show you further information with regards to that transaction and allow you to upload a receipt, add a note or even tag the transaction. The tags are quite limited and there is no option to add your own which would be a useful feature.
At the top right of the main screen, the tapping the Curve icon will show a mini statement of all transactions with the card icon the the left, the merchant the funds were spent at, your tagged icon and the amount spent. From this screen you can also search for a transaction or export a CSV file of all your transactions.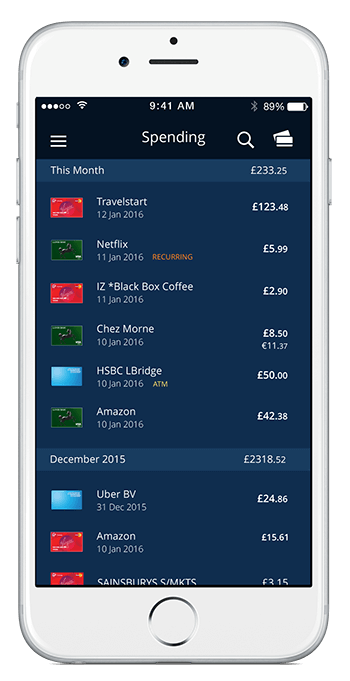 The top left icon provides access to your Curve account and allows the ability to update your email address and mobile number.
An important feature within this section is the ability to lock your Curve card if it has been lost or stolen. If you do loose your card, simply lock the card within the app and request a replacement card with the support team.
Unfortunately though, the app is not TouchID secured, an important requirement for an app of this style.
I've been using the card for just over a week now for all my card payment transactions. I've withdrawn cash, paid for items online and in-store. The only issue I have ran in to is when I tempted to order via Just Eat, each time i tired the card was declined. I had to revert to my main card. After a conversation with the Curve support team, they are aware of this issue and a fix is soon to be in-place.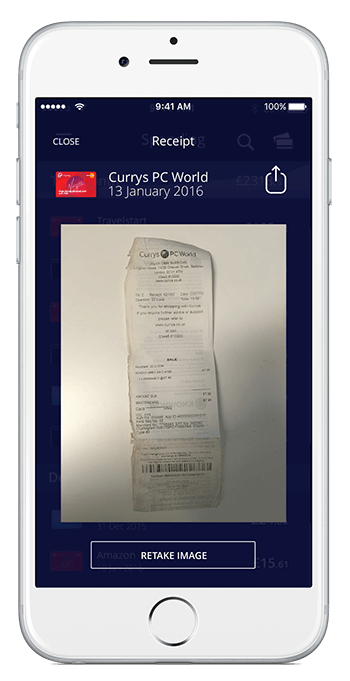 When using the Curve card in an ATM, unlike your bank card, you will have to select your language. You'll also be warned you 'may' be charged for the withdrawal. No charge will take place and Curve are working with MasterCard to remove this warning.
It is noted on the Curve website the card will not work for Gambling, Dating services or PayAtPump only petrol stations. For new users there is also a £2,000 transaction limit and a £200 per day cash withdrawal, this is increased over time if required.
Using Curve on a day to day basis will not cost you anything once you have your Curve Card. There are no charges for ATM or transactional use.
One of Curve's USPs is when you travel abroad and start using a foreign currency. Curve charge the MasterCard wholesale price plus a low 1%. This is a fantastic rate. I know my own bank charges upwards of 5% per transaction.
I made a $300AUD payment that converted to £171.37. On XE.com, the same conversation was £169.50. Previous transactions for the same amount have cost me over £200 using the same card, but not through Curve. A fantastic way to save money.
Curve are soon to launch its Curve Rewards system. For each time you use your Curve card you'll be rewarded. Whilst the final details are yet to be finalised, expect it to be some sort of cash back.
As a coolsmartphone user, when you order your card, your account will be rewarded with £10 when you make your first transaction. Simply visit the Curve site to sign up now.
Is this a service you can see yourself using? Let me know your thoughts in the comments below.
Curve, One Card To Ruel Them All
Design - 95%
Features - 95%
Ease Of Use - 90%
Price - 90%
Set Up - 90%