Upgrading or changing your phone can mean a certain amount of apprehension when you turn on the shiny new device. Where's all your text messages? What about those special pictures you received? Will your background be the same? What about the position of your icons and shortcuts?
Well, just recently my wife upgraded her phone to the Samsung Galaxy S7 edge. Sadly, after just a few days, it started to go mental and had transparent horizontal lines across the screen which, unless you had the screen brightness constantly set to "full blast", would never go away. I did a bit of digging and there's some suggestion that a graphics driver could be playing up..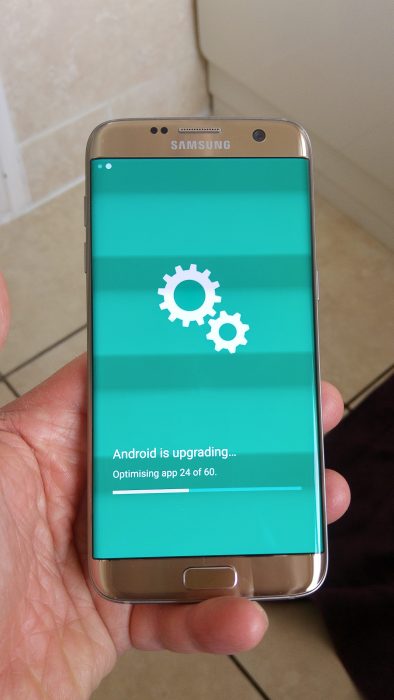 However, we've now got a working one and, inside the box, is a special cable. Actually, if I'm brutally honest, it's not that special. It's your standard microUSB cable that you use for charging. The Samsung Galaxy S7 edge, as new as it is, doesn't use USB-C.
However, on the end of the cable is a removable converter plug that effectively makes this cable a microUSB-to-microUSB. During the setup process you'll get prompted to use this and it'll move everything – including icon position, backdrops and other settings – across from your old phone.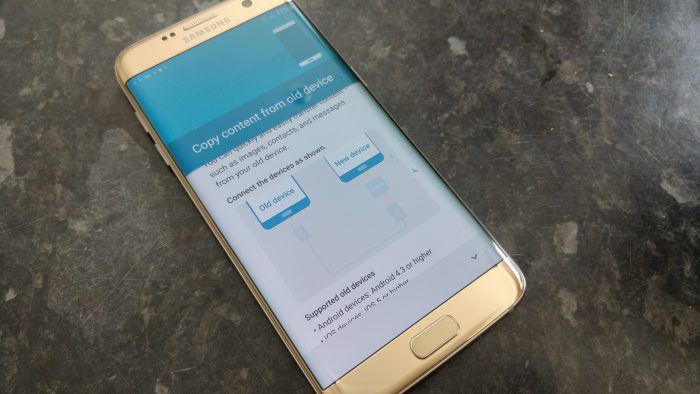 So, we plugged it into the poorly Samsung Galaxy S5. Yes, that same one that went into orbit (and survived) at Drayton Manor. You plug it in and – boom – everything moves across onto the new Galaxy S7 edge. This is a brilliant little addition and I'm so glad that Samsung have put this in there. Sure, Google will backup your apps and will restore a lot of your stuff, but this goes a lot further and will grab text messages and more – from an iPhone or another Android.
The upshot was that my wife went from her old battered phone to her shiny new one in hardly any time at all. It was familiar, everything was where she expected it to be and the whole setup process (which can be a pain at times) was smooth and quick.
Nice touch Samsung.