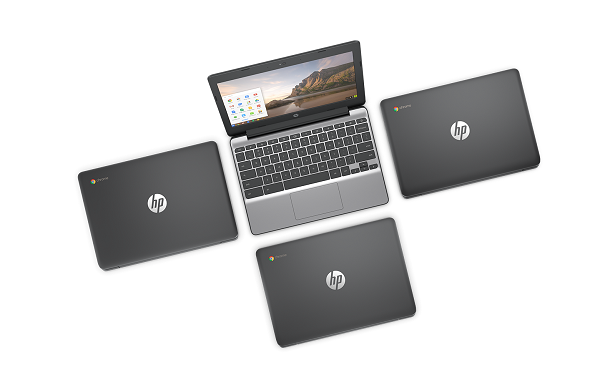 Those of you that are regular readers of this fantastic site, know that a number of the staff use Chromebooks, including my own self.
I am currently using the Asus Chromebook Flip, which now allows me to use Play Store Apps natively, which I can only describe as 'Woo Hoo!' Anyway, the device that got me into using Google's inexpensive devices was the HP 11. Yesterday, HP announced the latest version: the HP Chromebook 11, now on G5, which comes with a touchscreen as the significant part of the upgrade to the hardware.
This new Chromebook comes with a redesigned chassis, and an overall slimmer design, including narrower display bezels. The G5 is the first of HP's Chromebooks to offer a touchscreen, barring the recently announced Chromebook 13. Hopefully, this means that this device will eventually run Android applications from the Google Play Store that is planned to be compatible with Chrome OS later this year.
Powered by an Intel Celeron N3060 processor, it gives the HP11 G5 a claimed battery life of up to 11 hours on a touchscreen, and up to 12.5 hours on a non-touchscreen device.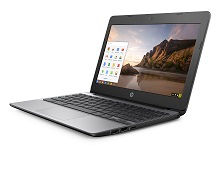 HP says the Chromebook 11 G5 will reach retailers in October, and will retail for $189 in the US… but we don't know if it will come to UK, or what the UK pricing will be.
Source HP