A post on the Evernote site posted on Monday 28th June states that Evernote Basic, the free tier from Evernote, will be limited to only two devices. This accompanies a price change for the paid levels, with Evernote Plus now costing £29.99 per year and Evernote Premium £44.99 (click here for pricing in your region). In their FAQ they say
We're gradually rolling out changes to all users over the next several days.
Evernote has been struggling with their business model in recent years, and unfortunately decreasing the functionality of Evernote Basic to encourage people to move to a paid option seems to be the main method they are using to get more users. The ability to forward emails to Evernote used to be part of the Evernote Basic, but this was removed and now the number of devices is being restricted.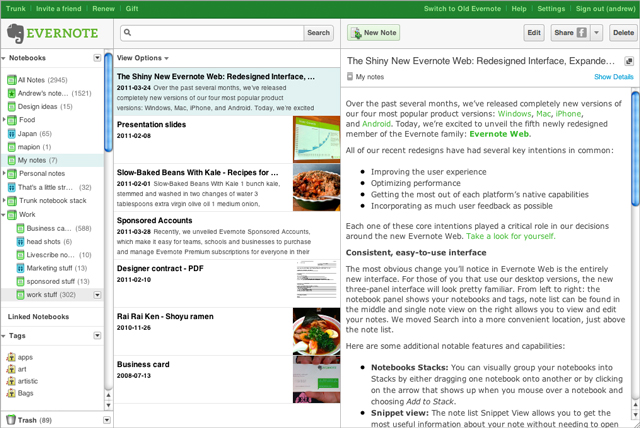 Luckily the Evernote web experience (accessing your notes via your desktop browser) has been improved and is a very good interface now. There are no restrictions on the number of web access sessions you have, although it is worth noting that most mobile browsers are blocked from accessing their site and forcing you to use their app.
Will this affect you or will your (one) phone and home laptop be enough to get by on? If this is the last straw for you, Microsoft does make an excellent Evernote import tool for any modern Windows PC/laptop that easily migrates your entire collection of notes into OneNote. Their note-taking system is getting better all the time. You can forward email into OneNote that creates a new note, use their great iPhone or Android app on as many devices as you want, and perhaps most importantly it is FREE. Food for thought…