I was recently on holiday and when I returned I found that this strange contraption was waiting for me in my hallway.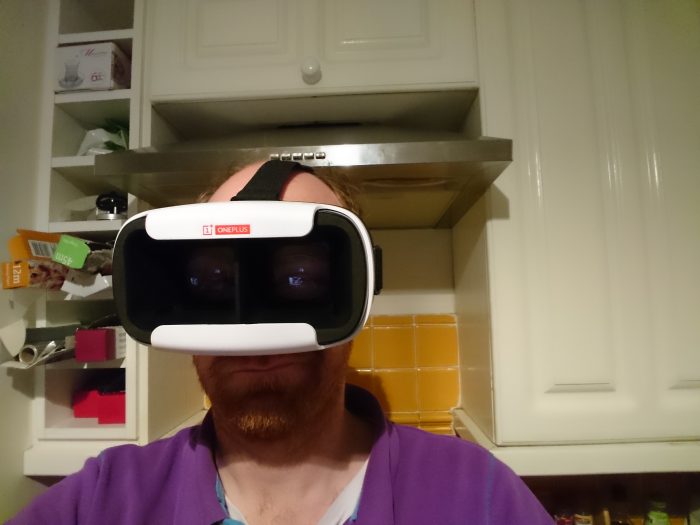 Now for those of you who have followed us a for a while, you will no doubt be familiar with what this is. It is, of course, a VR headset. Why would I want this though as I have never been that big an advocate of VR?
It's part of a 3D shopping and virtual reality experience from OnePlus and now I'm kinda getting into it more and more. This is a company that, just three years ago, told us this..
OnePlus was founded with a simple, bold idea; Make a better phone that each of us would actually want to use.
Today they've announced their latest model – the OnePlus 3, or the next "flagship killer". So what do we have in-store for the next phone from OnePlus?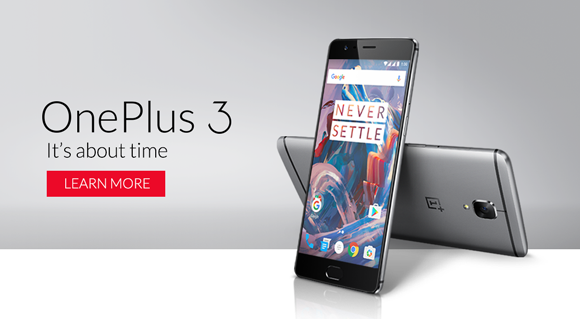 Well, to be honest, I am pretty taken with what I can see. The specs price that is definitely come to the ring fighting this time around. Let's dive in and see what a mere £309 will buy you.
<u>Spec's</u>
5.5-inch screen
1,920 x 1,080 pixel display (401ppi)
Dimensions: 152.7 x 74.7 x 7.4mm
Weight: 158 grams
Qualcomm Snapdragon 820 processor
Adreno 530 GPU
6GB RAM
64GB storage (32GB variant may be offered in some markets)
16MP main camera
8MP selfie camera
USB-C port (Dash Charge 5V/4A)
3,000mAh battery
Fingerprint scanner
NFC
Dual-SIM
3.5mm headphone jack
Oxygen OS (Android 6.0.1)
It doesn't really seem to have anything missing from the list there does it? It even has the often-missed (specially when we look at Chinese manufacturers) NFC.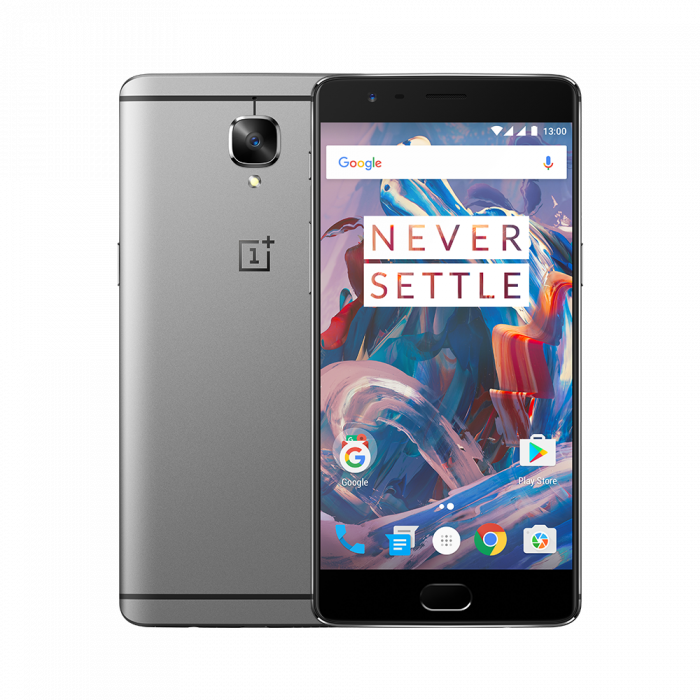 I really like the design of the phone. It does bear a significant likeness to the HTC 10, and I don't think that is a bad thing – that phone is beautiful. It still keeps some the novelties from the OnePlus 2 that I got on with, and it improves on a few of the weaknesses.  I really like the notification slider on the left-hand side. The 1080p display has had a significant upgrade and is now an AMOLED screen like the one used on the OnePlus X. We also now see that Fast charging is on board, albeit in its own propriety method called "Dash Charge".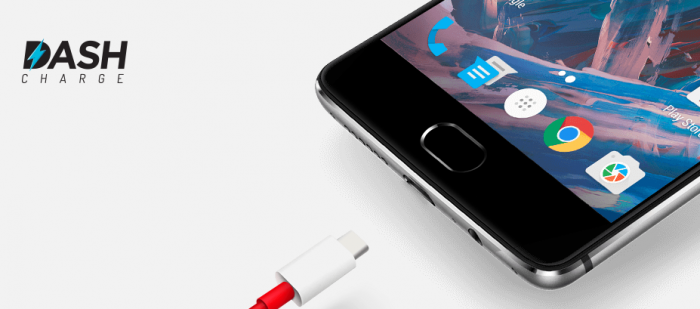 From what I can discern Dash is a fast charger which puts the charging heat lower than the previous OnePlus 2. Unfortunately, it does seem that the cable is no longer flat like it was before. Oh well, I can cope without. It should be mentioned here that the phone will charge on a regular charger too….just a bit slower.
It will also comes with the latest version of the Oxygen OS in the form of the Marshmallow update that is currently being enjoyed by owners of the OnePlus 2.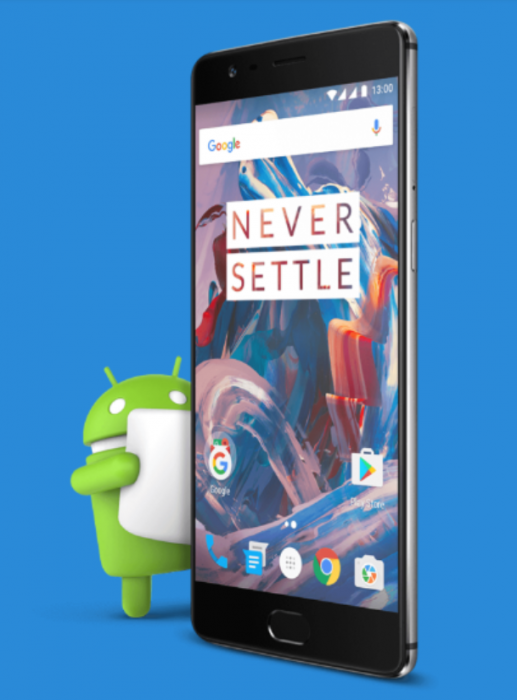 I have not got much else I can tell you, but we will have few of them amongst the team by the end of the month. So, for now then feel free to have a look at the is video below. ..
More detail after the break…